1st November 2016
New pollution limits for shipping by 2020
In a landmark decision for both the environment and human health, 1st January 2020 has been set as the implementation date for a significant reduction in the sulphur content of the fuel oil used by ships.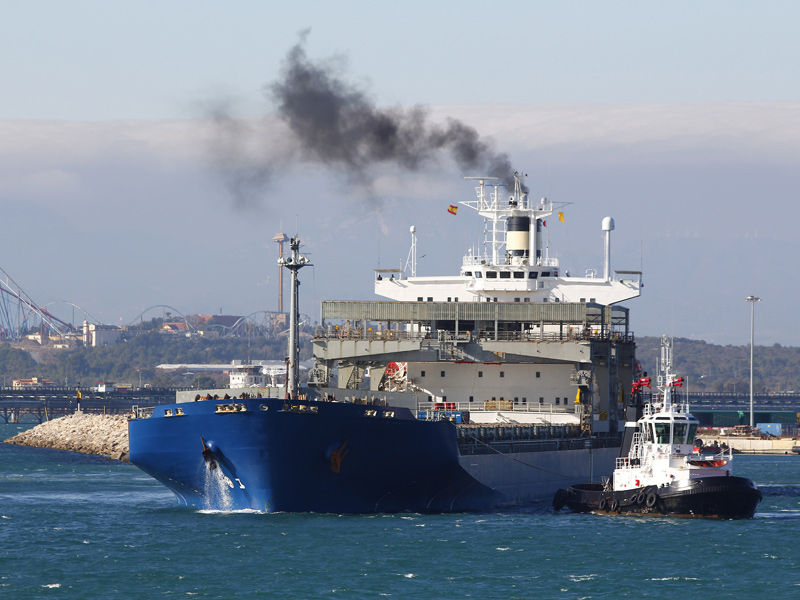 The decision to implement a global sulphur cap of 0.50% m/m (mass/mass) in 2020 was taken by the International Maritime Organisation (IMO), the regulatory authority for international shipping, during its Marine Environment Protection Committee (MEPC), meeting for its 70th session in London.
This represents a significant cut from the 3.5% m/m global limit currently in place and demonstrates a clear commitment by the IMO to ensure shipping meets its environmental obligations.
"The reductions in sulphur oxide emissions resulting from the lower global sulphur cap are expected to have a significant beneficial impact on the environment and on human health, particularly that of people living in port cities and coastal communities, beyond the existing emission control areas," said IMO Secretary-General Kitack Lim.
Further work to ensure effective implementation will continue in the Sub-Committee on Pollution Prevention and Response. Under the new global cap, ships will have to use fuel oil on board with a sulphur content of no more than 0.50% m/m, against the current limit of 3.50%, which has been in effect since 1st January 2012. The interpretation of "fuel oil used on board" includes use in main and auxiliary engines and boilers. Exemptions are provided for situations involving the safety of the ship or saving life at sea, or if a ship or its equipment is damaged.
Ships can meet the requirement by using low-sulphur compliant fuel oil. They can also use exhaust gas cleaning systems or "scrubbers", which "clean" the emissions before they are released into the atmosphere. Overall, the new limit is expected to slash SO2 emissions in the shipping industry by 85% compared to today's levels, and reduce the number of premature deaths by 200,000 globally every year.
In addition to limits on sulphur pollution, another agreement was reached at the IMO's committee meeting. Ships of 5,000 gross tonnage and above will be required to collect consumption data for each type of fuel oil they use, as well as other, additional, specified data including proxies for transport work. These larger ships account for approximately 85% of CO2 emissions from international shipping. The data collected will provide a firm basis on which future decisions on additional measures, over and above those already adopted, can be made. The MEPC approved a roadmap (2017 through to 2023) for developing a "Comprehensive IMO strategy on reduction of GHG emissions from ships", which foresees an initial GHG strategy to be adopted in 2018.
---
• Follow us on Twitter
• Follow us on Facebook
Comments »