12th November 2016
Graphic cigarette warnings could prevent 652,000 deaths over next 50 years
A study published in the journal Tobacco Control finds that graphic warnings on cigarette packs could prevent 652,000 deaths in the U.S. over the next 50 years.
Using prominent, graphic images on cigarette packs warning against the dangers of smoking could avert more than 652,000 deaths, up to 92,000 low birth weight infants, up to 145,000 preterm births, and about 1,000 cases of sudden infant deaths in the U.S. over the next 50 years, say researchers from Georgetown Lombardi Comprehensive Cancer Center.
Their study, published online in the journal Tobacco Control, is the first to estimate the effects of pictorial warnings on cigarette packs on the health of both adults and infants in the U.S.
Although more than 70 nations have adopted or are considering adopting the World Health Organisation's Framework Convention for Tobacco Control to use such front and back of-the-pack warnings, they have not been implemented in the U.S. These pictorial warnings have been required by law, but an industry lawsuit has stalled implementation. Currently, a text-only warning appears on the side of cigarette packs in the U.S.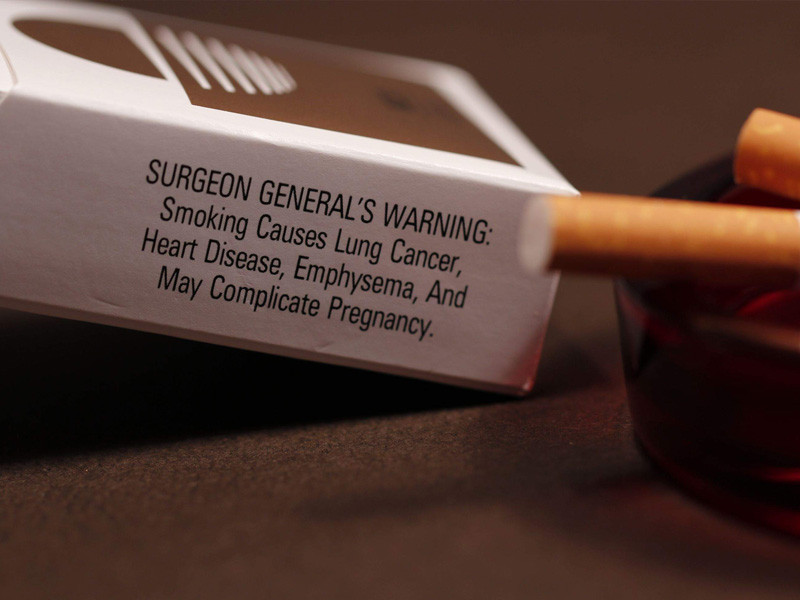 The study used a tobacco control policy model, known as "SimSmoke", developed by Georgetown Lombardi's David T. Levy, PhD, which looks at the effects of past smoking policies, as well as future policies. SimSmoke is peer-reviewed, and has been used and validated in more than 20 countries.
In this study, Levy and his colleagues looked at changes in smoking rates in Australia, Canada and the UK, which have already implemented prominent pictorial warning labels (PWLs). Eight years after PWLs were implemented in Canada, there was an estimated 12 to 20 percent relative reduction in smoking prevalence. After PWLs began to be used in Australia in 2006, adult smoking prevalence fell from 21.3 percent in 2007 to 19 percent in 2008. After implementation in the UK during 2008, smoking prevalence fell 10 percent in the following year.
The researchers used these and other studies and, employing the SimSmoke model, estimated that implementing PWLs in the U.S. would directly reduce smoking prevalence in relative terms by 5 percent in the near term, increasing to 10 percent over the long-term. If implemented in 2016, PWLs are estimated to reduce the number of smoking attributable deaths (heart disease, lung cancer and COPD) by an estimated 652,800 by 2065.
"The bottom line is that requiring large pictorial warnings would help protect the public health of people in the United States," says Prof. Levy. "There is a direct association between these warnings and increased smoking cessation and reduced smoking initiation and prevalence. That would lead to significant reduction of death and morbidity, as well as medical cost."
As of today, 40 percent of cancers diagnosed in the U.S. may have a link to tobacco use, according to the Centres for Disease Control and Prevention (CDC). It is the leading preventable cause of cancer and cancer deaths. Tobacco causes more than just lung cancer – based on current evidence, it can cause cancers of the mouth and throat, voice box, oesophagus, stomach, kidney, pancreas, liver, bladder, cervix, colon, rectum and a type of leukaemia. At least 70 chemicals found in tobacco smoke are known to cause cancer, with exposure to second-hand smoke (aka passive smoking) also causing it. Cigarette smoking is estimated to result in $289 billion a year in medical costs and productivity loss. About 70% of all smokers want to quit – and if they do so before the age of 40, they can gain almost all of the 10 years of life expectancy they would otherwise have lost.
"There are more than 36 million smokers in the U.S.," says Tom Frieden, CDC Director. "Sadly, nearly half could die prematurely from tobacco-related illnesses, including 6 million from cancer, unless we implement the programs that will help smokers quit."
New data released from the National Health Interview Survey shows that cigarette smoking among U.S. adults declined from 20.9 percent (45.1 million) in 2005 to 15.1 percent (36.5 million) in 2015. During 2014-2015 alone, there was a 1.7 percentage point decline, resulting in the lowest prevalence of adult cigarette smoking since the CDC's NHIS began collecting such data in 1965.
"When states invest in comprehensive cancer control programs – including tobacco control – we see greater benefits for everyone, and fewer deaths from tobacco-related cancers," said Lisa Richardson, director of CDC's Division of Cancer Prevention and Control. "We have made progress, but our work is not done."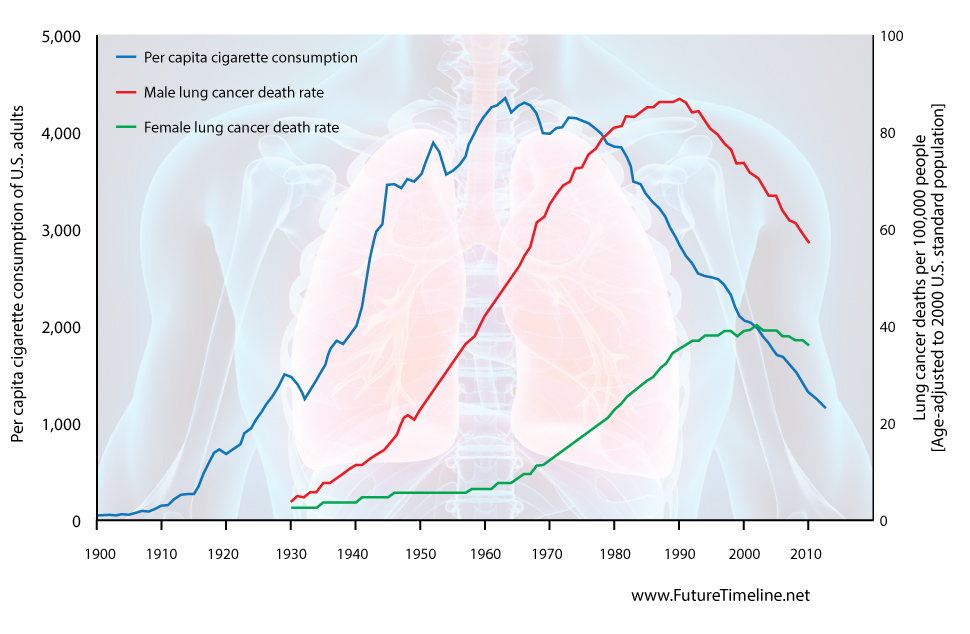 ---
• Follow us on Twitter
• Follow us on Facebook
Comments »