14th June 2013
New skyscraper technology allows lifts to reach over one km
A new elevator has been designed to reach 1,000m or higher in a single trip – double the previous limit.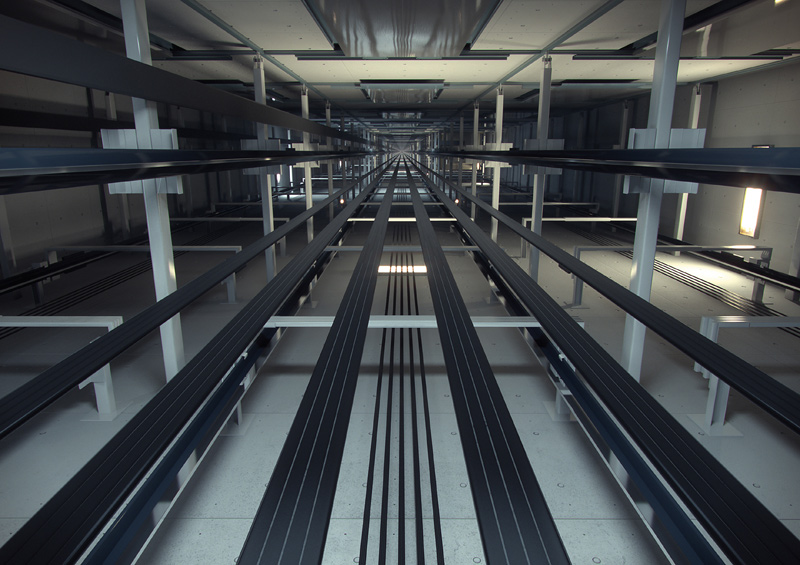 Engineering company KONE has announced the "UltraRope" – a completely new hoisting method that eliminates the disadvantages of conventional steel rope. This new elevator technology is set to break industry limits and enable future travel heights of 1,000m (3,280 ft), twice the distance currently feasible. It opens up a world of possibilities in high-rise building design, an important consideration as urbanisation brings increasing numbers of people to cities.
The Burj Khalifa, currently the world's tallest building at 830m (2,722 ft), requires passengers to switch lifts to go above the 500m mark. But lifts in the next generation of supertall towers – such as Jeddah's Kingdom Tower – could use this new technology to zoom to the top in one go.
Antony Wood, of the Council on Tall Buildings and Urban Habitat in Chicago: "UltraRope is one of the biggest breakthroughs since the advent of the [Otis] safety elevator 150 years ago. The biggest limiting factor in building higher until now has been the steel rope weight – and we have reached the limit of that technology at 500 metres."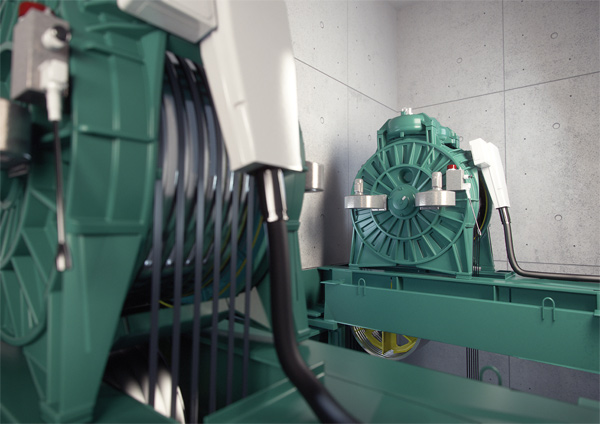 KONE UltraRope and machine
Comprised of a carbon fiber core and unique high-friction coating, the UltraRope is extremely light, meaning that elevator energy consumption is cut by 11 per cent. The drop in rope weight means a dramatic reduction in moving masses – everything that moves when an elevator travels up or down, including the hoisting ropes, compensating ropes, counterweight, elevator car and passenger load. Due to the significant impact of ropes on the overall weight of elevator moving masses, the benefits will increase exponentially as travel distance grows.
The UltraRope is extremely strong and highly resistant to wear and abrasion. Elevator downtime caused by building sway is also reduced as carbon fiber resonates at a different frequency to steel and most other building materials. It has an exceptionally long lifetime – over twice that of conventional steel rope – and thanks to its special coating, no lubrication is required to maintain it, enabling further cuts in environmental impact. All of this adds up to unprecedented eco-efficiency, durability and reliability in future high-rise elevator travel.
KONE President and CEO Matti Alahuhta: "We are proud to introduce this innovation that we are certain will revolutionise the elevator industry for the tallest segment of buildings across the globe. The benefits of KONE UltraRope versus conventional elevator hoisting technologies are numerous and indisputable."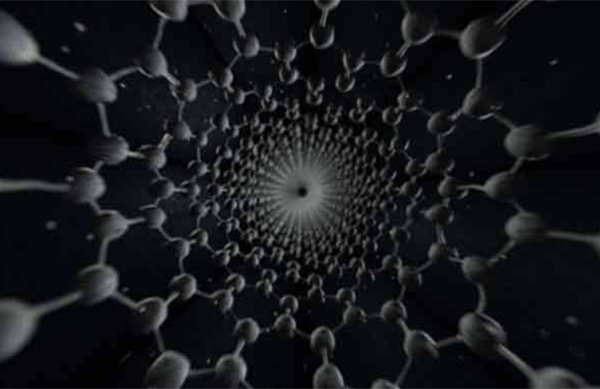 UltraRope has been developed and tested rigorously both in real elevators and simulation laboratories at KONE's research and development facilities in Finland. Since 2010, it has been tested in operation at the world's tallest elevator testing laboratory, KONE's Tytyri facility built over 300 metres underground adjacent to an active limestone mine. Properties like tensile strength, bending lifetime, and material aging are just some of the qualities that have been measured.
Urbanisation is a key driver in the development of cities and the elevator industry. Just over half the global population already live in urban areas, and the UN estimates that by 2050, this figure will increase to seven out of 10. In a world of scarce land and limited resources, building upwards, rather than outwards, is a sustainable urban solution, and the number of tall buildings around the globe has increased rapidly in recent years. Tall buildings are also getting taller, as seen in the graph below. Nearly 600 buildings of 200 metres or higher are now under construction or planned over the next few years, according to the Council on Tall Buildings and Urban Habitat. Although there are currently only three buildings in the world that top 500 metres, there are plans for at least 20 more to be built in the coming years. Additionally, there are currently some 3,000 buildings in the world that could benefit from modernisation with KONE UltraRope.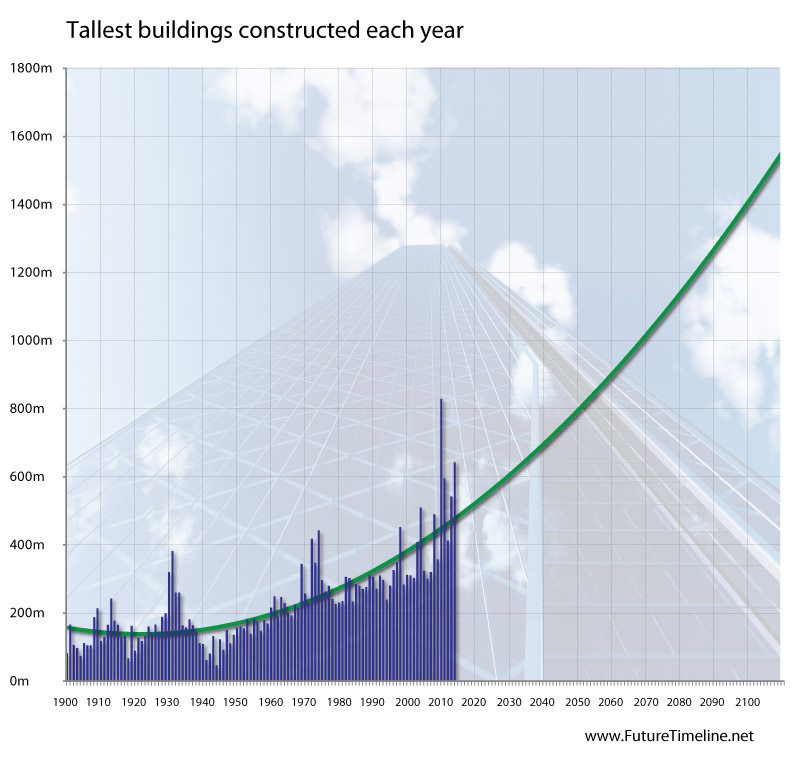 Comments »