2028
The International Space Station is decommissioned

The International Space Station was constructed from 1998 to 2012. Its operational lifetime was originally planned to be until 2020, but with extra funding was extended to 2028. This date was chosen to mark the 30th anniversary of the first Russian component to be launched.
Like its predecessor - Space Station Mir - it is ditched in the Pacific Ocean.
Some modules of the Russian Orbital Segment are salvaged before the de-orbiting takes place. These are used as the basis for a new station, known as the Orbital Piloted Assembly and Experiment Complex.*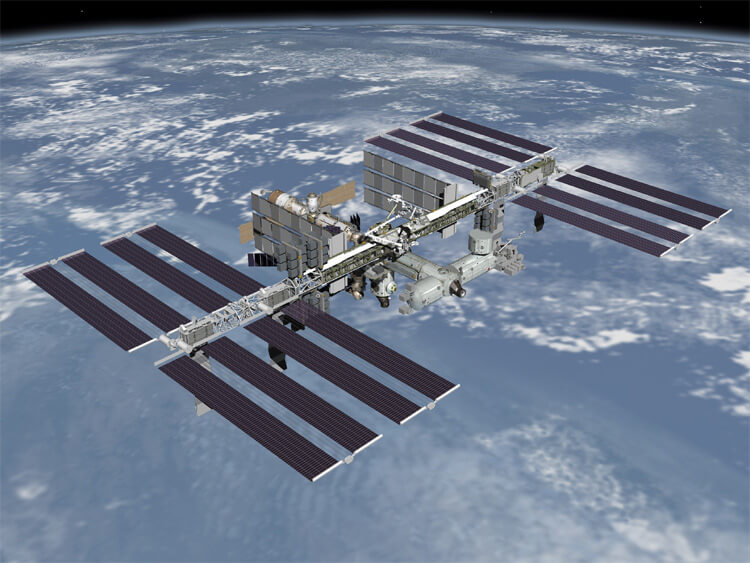 Credit: NASA
Printed electronics are ubiquitous

The printed electronics market has seen exponential growth. By now, it has ballooned to over $300 billion globally.* This technology began with a small number of niche, high-end products. It expanded rapidly in the 2010s, thanks to plummeting costs and improved production methods. By the 2020s it had exploded into the mainstream – creating a new generation of ultra-thin electronics.
Today, these have such low fabrication costs that they are ubiquitous, being present in countless everyday business and consumer applications. Many previously bulky and heavy devices can now be folded, stored or carried as easily as sheets of paper. This includes flexible TV displays that can be rolled or hung like posters, wearable mobile phones, electronic newspapers with moving pictures, disposable netbooks, "smart" packaging and labels with animated text, signage in retail outlets that can be updated shop-wide at the touch of a button.*
Multimedia players with expandable, fold-out touchscreens are especially popular. Even low-end models are now the size and weight of credit cards and can easily fit inside a wallet. With petabytes of storage, gigapixels of screen resolution and superfast transfer speeds, they are millions of times more powerful than iPods of previous decades. They are also completely wireless – no cables or physical connections of any kind are required, and music can be enjoyed using wireless earphones.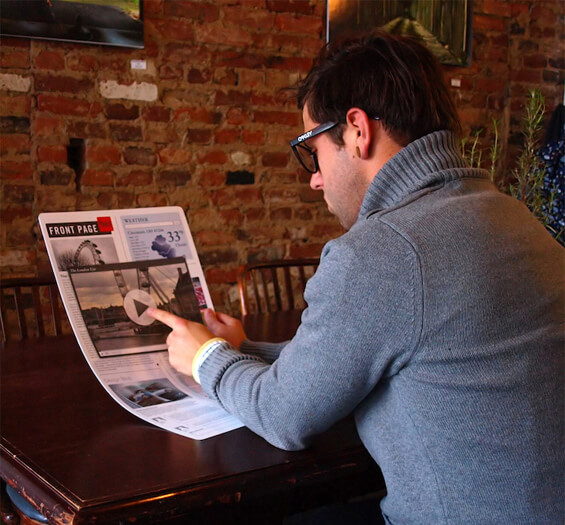 The UK population reaches 70 million

Britain will soon become the most populous country in Europe, overtaking both Germany and France. This is mainly due to vast numbers of immigrants. Combined with a shrinking labour force, this is putting an enormous strain on public services - especially in London, which has born the brunt of this increase.
The East End has been transformed in recent years, becoming almost a whole new city within London, and beginning to rival the West End. Vast areas of land have been redeveloped with hundreds of new residential developments, office towers, retail masterplans, green spaces and public areas - all built to the highest environmental standards.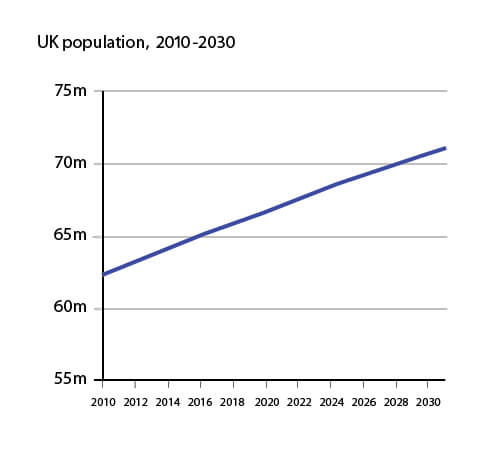 Source: Office for National Statistics
Manned fighter planes are being phased out and replaced with UAVs
By this date, the A-10 Thunderbolt II has been replaced completely by the F-35 Lightning II - which itself becomes one of the last remaining manned fighter planes in the US military. The F-35 will remain in operation until the 2040s, eventually being replaced by a new generation of unmanned aerial vehicles (UAVs) controlled by advanced AI.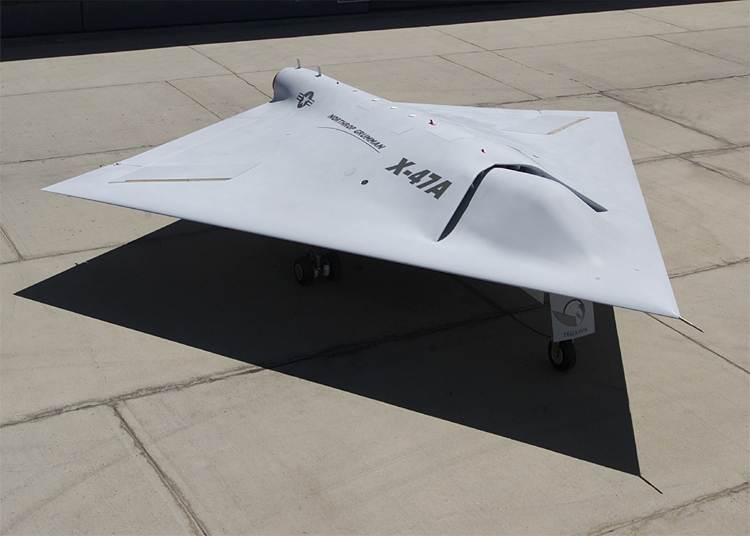 Amputees can regrow lost limbs
Drugs are becoming available that can stimulate human cells to regrow limbs.* By switching off a specific gene known as P21, adult mammalian cells can be induced to behave like regenerative embryonic stem cells.* Treatments are applied transiently during the healing process and only locally at the wound site, minimising any side effects.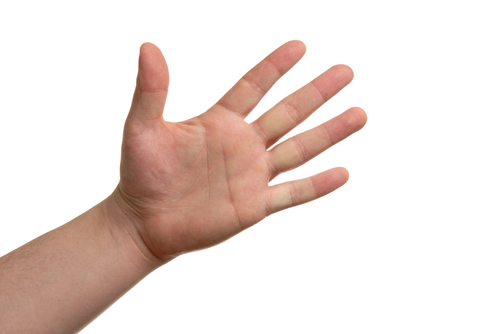 Resurrection of several extinct species has been achieved
In 2009, the Pyrenean Ibex became the first animal to ever be made "un-extinct", for seven minutes, when a cloned female was born alive before dying from lung defects.* This was followed by a woolly mammoth in 2015, using tissue samples from ancient permafrost.*
By the late 2020s,* several other species have been resurrected (with varying degrees of success) including the famous Dodo – last sighted in 1662 – and the Wild Pigeon, Ectopistes migratorius, which went from being one of the most common birds in the world during the 19th century, to extinction in the early 20th.
Three different approaches have been taken to restore lost animals and plants:
Cloning, in which genetic material is extracted from preserved tissue to create an exact modern copy.


Selective breeding, where a closely-related modern species is given characteristics of the extinct relative.


Genetic engineering, where DNA of a modern species is edited until it closely matches the extinct species.
Ethical and legal issues are emerging, however, such as the effect of these "alien" species on modern ecosystems and the possibility of diseases. With genetics advancing at such a rapid rate, even hominids like neanderthals could soon be brought back.
Further into the future, de-extinction of lost species will become a vital part of restoring the Earth's biosphere, as a global rewilding effort takes shape.