2011-2015
British forces withdraw from Afghanistan

The British Armed Forces have played a substantial role in the Afghanistan War. Their efforts in the country have been huge: second only to the U.S. in terms of troop numbers.
Between 2001 and 2010, over 325 British forces personnel and MOD civilians were killed, exceeding the death toll of the Falklands War. Nearly 4,000 were injured.
From 2011 onwards, a phased withdrawal begins - and a transitioning of districts and provinces - with Afghan forces leading security operations by 2014 and the last remaining British troops gone by 2015.*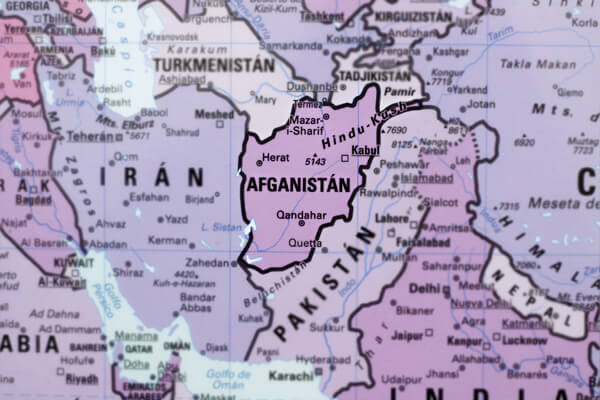 © Miunicaneurona | Dreamstime.com
2011
Japan is devastated by a 9.0 magnitude earthquake and tsunami

On 11th March 2011, a 9.0-magnitude quake and subsequent tsunami hit the east of Japan, killing over 15,000 and leaving another 9,000 missing. Tsunami warnings were issued in 50 countries and territories, while emergencies were declared at four nuclear power plants.
It was the most powerful known earthquake to have hit Japan, and one of the five most powerful in the world since modern record-keeping began in 1900. The quake triggered extremely destructive tsunami waves, in some cases travelling up to 10 km (6 mi) inland. The earthquake moved the entire Honshu region 2.4 m (8 ft) east and shifted the Earth on its axis by 10 cm (4 in).
As well as loss of life and destruction of infrastructure, the tsunami caused a number of nuclear incidents. By far the most serious was a level 7 event and 20 km (12 mi) evacuation zone around the Fukushima I Plant. This became the worst nuclear disaster since Chernobyl.*
The overall cost exceeded $300 bn, making it the most expensive natural disaster on record. Over 125,000 buildings were damaged or destroyed, while heavy damage was inflicted on roads and rail routes. Around 4.4m households in northeastern Japan were left without electricity and 1.5m without water.
Japanese Prime Minister Naoto Kan said, "In the 65 years after the end of World War II, this is the toughest and the most difficult crisis for Japan." The Bank of Japan offered ¥15 trillion (US$183 bn) to the banking system in an effort to normalise market conditions.
The impact on the wider global economy was considerable - but would only truly be felt in July 2011, when the next quarterly earnings figures were released. These showed huge losses due to supply chain disruptions, exacerbated by rising commodity prices.*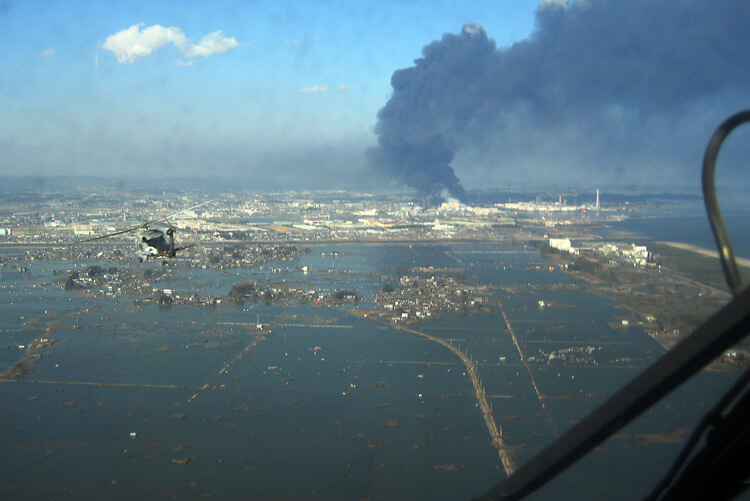 2011: Japan earthquake and tsunami | Credit: US Navy
The death of Osama bin Laden

Following the attacks of September 11th, which he had largely masterminded, Osama bin Laden became the most internationally hunted fugitive in history. Aside from a few videos of him living in unidentifiable wilderness locations, he essentially disappeared off the radar. After nearly a decade of false leads and high body counts, many began to think the search was hopeless.
During this time, however, the CIA had been working to identify any possible couriers of bin Laden, and, in 2007, one was positively identified and then tracked. In 2010, a wire-tapped conversation between the courier - commonly referred to as Abu Ahmed al-Kuwaiti, and another man - helped the CIA to deduce the location of bin Laden's compound, which was located in Abbottabad, Pakistan.
After several months of gathering intelligence, it was decided that a mission could be carried out to either capture or kill bin Laden. Operation Neptune Spear was conducted on 2nd May 2011 by a team of 79 Navy SEAL commandos after the go ahead was given by President Obama. A complex raid on the compound was carried out, with SEALs approaching from all sides and from a helicopter hovering above the roof. The team was met with some resistance, but overcame the al-Qaeda operatives defending the building. After four others were killed (including the courier), the SEAL team discovered bin-Laden inside the house in his sleeping quarters. After a short confrontation, he was shot once in the chest and again above the eye.
No American operatives were killed in the raid, but a helicopter was crashed and had to be destroyed to cover up top secret flight technology. Several hours later, the news of bin-Laden's death was announced publicly. The event was heralded around the world as a major blow to al-Qaeda and one of the most important events of the decade. In America, the public reaction was extremely positive, with parties and parades actually being held. This behavior raised eyebrows from other nations however. Some also questioned the actual impact bin-Laden's death would have on terrorism and whether the SEALs were right in killing him.
Conspiracy theories concerning his death quickly sprung up. The American-Pakistani relationship was also stressed, as many Americans doubted Pakistan's supposed ignorance of bin-Laden's location. Meanwhile, Osama bin Laden's body was taken by American forces and buried at sea within 24 hours, in accordance with Muslim tradition.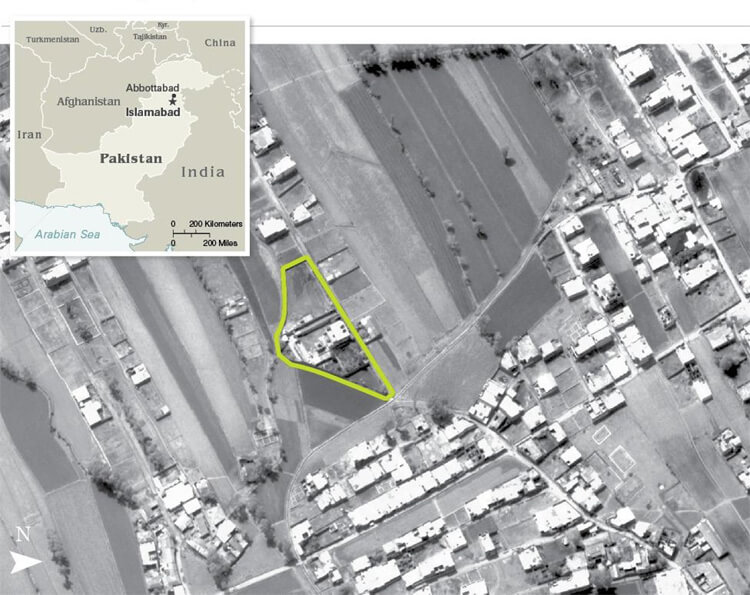 Aerial view of Osama bin Laden's compound in the Pakistani city of Abbottabad made by the CIA.
Worsening economic crisis in Greece

For years, the successive governments of Greece had been spending money they didn't have. These governments took advantage of the good economic times in the early 2000s to borrow and spend at a greater rate than taxes were being collected. As a result, the country ran up a massive deficit, reaching an estimated 13.6% by 2010.*
Being part of the eurozone, this level of deficit spending was outside the EU's economic regulations. To deal with it, Greece continually misreported its official financial statistics. In fact, the government actually paid hundreds of millions of dollars to banks such as Goldman Sachs, specifically to have them initiate baseless financial transactions that would hide the true level of spending and debt.*
All of this combined made Greece extremely vulnerable to a financial crisis - such as the major recession that struck the world in 2007. Subsequent reductions in Greece's tourism and shipping industries stressed its economy to near breaking point. By 2009, the country had begun to collapse under its crushing debts, which had grown 20% larger than the entire economy, and were now estimated to be over $410 billion. The banks Greece had borrowed from were only making the problem worse. In order to hide the fact that Greece could soon go bankrupt, they were now beginning to charge the country higher rates when it tried to borrow more money.
By 2010, Greece was forced to ask for outside assistance, revealing the true levels of spending and deficit that had accumulated over the years. As a result, it was downgraded to the lowest credit rating in the eurozone. This made it difficult for the government to receive outside help, with investors viewing the country as a financial black hole. The EU allowed Greece to borrow from other European countries as well as the International Monetary Fund, in what became the largest bailout package in recent history.
In return, Greece was forced to drastically cut back its spending. Government corruption, large increases in taxes, and cuts to public social programs resulted in widespread civil unrest during 2011.*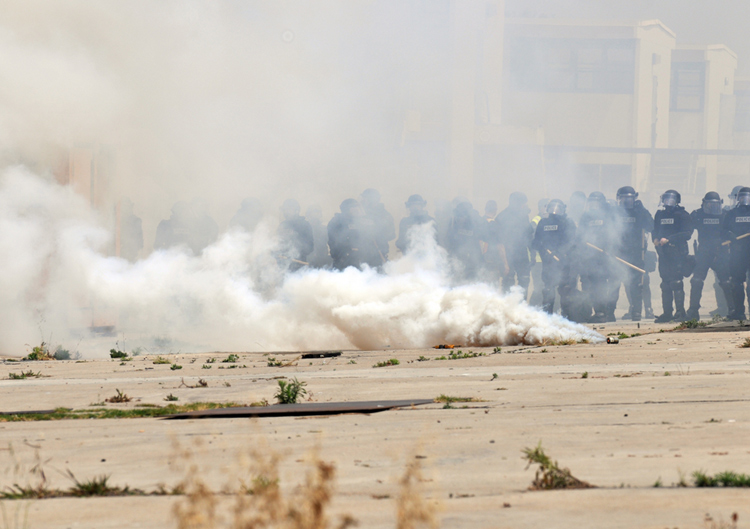 In 2012, Greece edges further towards default - forcing a further restructuring in which the government is only able to pay back around half of what is owed.** This destroys what little investor confidence it had left. Throughout this crisis, Europe as a whole has been economically battered, along with every other country which trades with it.* The value of the euro continues to fall - stressing the economies of countries besides Greece - with Spain, Italy and Portugal suffering the most during this time.**
The loss of investor confidence and the ongoing decline in value of the European currency continues to negatively affect stock markets around the world for years to come.
The world's first synthetic organ transplant

In June 2011, surgeons in Sweden carried out the world's first synthetic organ transplant.* A 36 year old man, suffering from terminal cancer of the trachea, received a completely new replacement windpipe. This was achieved using a nanotechnology scaffold - made from a spongy, flexible polymer - which was seeded with his own stem cells in a bioreactor. The scaffold was based on 3D scans moulded to the exact dimensions of his trachea. The cells were grown on the scaffold for just two days before transplantation into the patient. Since the cells used to regenerate the trachea were the patient's own, there was no chance of rejection by his immune system.
This breakthrough in regenerative medicine will make future transplants far quicker and more accessible. It requires no human donation, takes just two days before implantation and is a perfect fit. It will particularly benefit children, for whom trachea donors are much less available compared to adults.
Other recent progress in this area of medicine includes tooth regeneration, synthetic arteries and the growing of thigh muscles and fingertips. In the 2020s, more complex organs and body parts will be developed, such as hearts. Later in the 21st century, entire synthetic humans will become a reality (though not without controversy).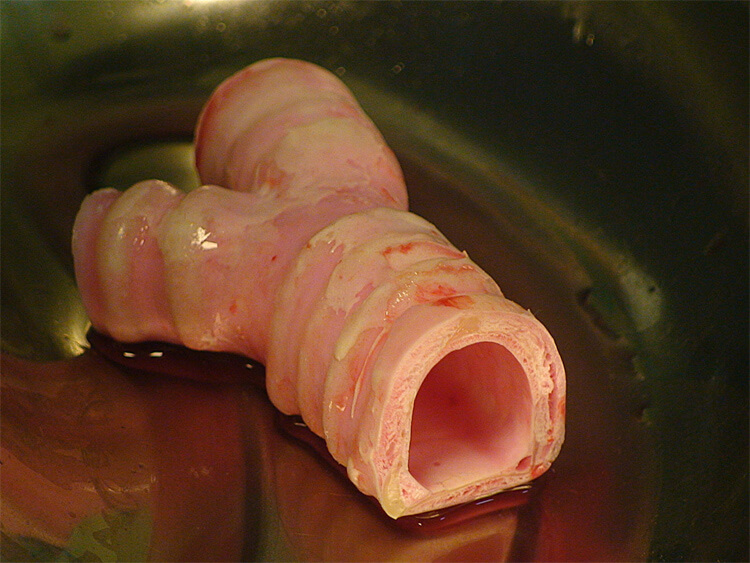 Credit: Harvard Bioscience
South Sudan becomes an independent nation

Following decades of conflict with the north - in which 1.5 million people died - South Sudan secedes from Sudan, becoming the 193rd country recognised by the UN and the 54th member state in Africa.*
A referendum was held from 9–15th January 2011. The results released on 30th January were that 98.8% had voted for independence. This led to formal independence on 9th July, although certain disputes still remained such as the sharing of oil revenues. An estimated 80% of the oil in the nation was secured from South Sudan, which would represent amazing economic potential for one of the world's most deprived areas.
South Sudan has a population of 8 million. Its capital and largest city is Juba. It is divided into ten states, corresponding to three historical regions of the Sudan: Bahr el Ghazal, Equatoria and Greater Upper Nile.
Before the secession, Sudan was the largest country in Africa, with an area of 2.5 million km².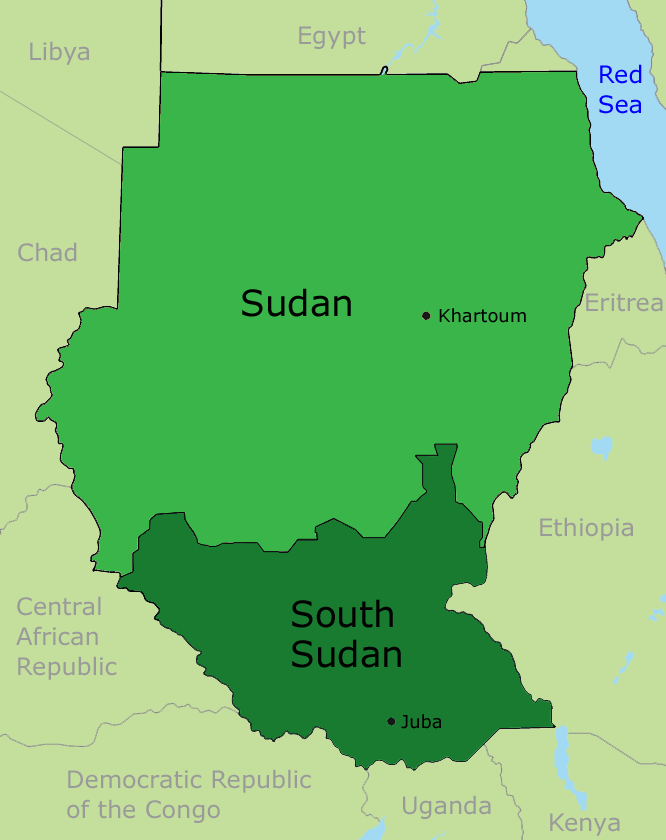 The Space Shuttle fleet is retired

This year sees the last of the Space Shuttle missions to the International Space Station and the subsequent retirement of the fleet. Two private companies - SpaceX and Orbital Sciences Corporation - will take over the remaining work, using cheaper disposable rockets. These will provide cargo delivery flights to the ISS up to 2016.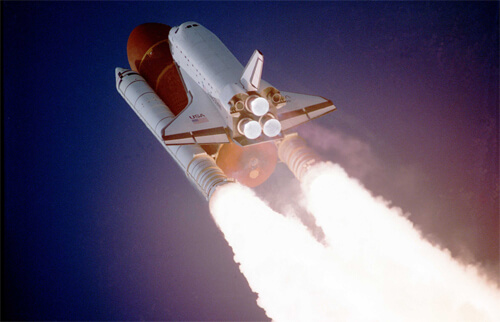 Credit: NASA
Global population reaches 7 billion

In October 2011, the global population reaches 7 billion. Over 74 million people are now being added to the world each year - equivalent to the entire population of Turkey. On current trends, the population is forecast to reach over 10 billion by 2100. Most of the increase is from high-fertility countries in sub-Saharan Africa.*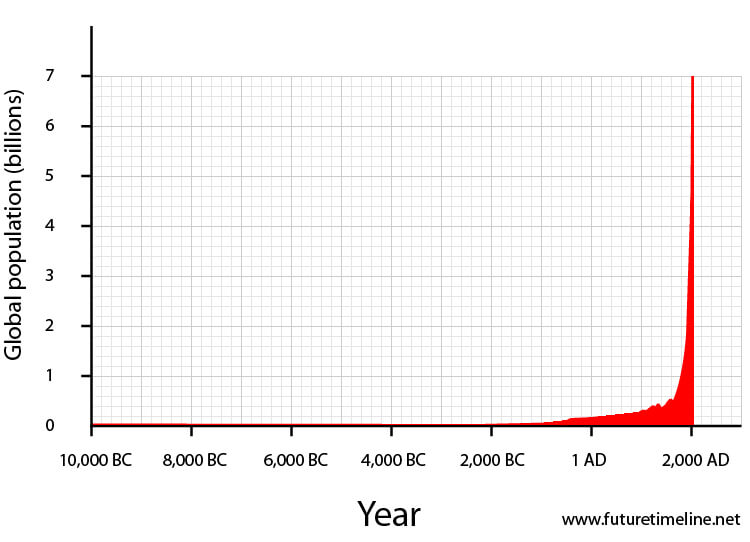 USB 3.0 is widely available

USB 3.0 is the third major revision of the Universal Serial Bus (USB) standard for computer connectivity. It has transmission speeds of 5 Gbit/s, which is 10 times faster than USB 2.0 (480 Mbit/s). USB 3.0 significantly reduces the time required for data transmission, reduces power consumption, and is downward compatible with USB 2.0.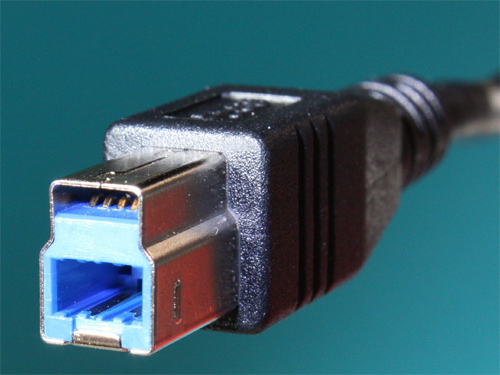 Credit: Winfried Gaenssler
Multi-touch surface computing enters the consumer market

These coffee table-sized devices have been appearing in business venues for a couple of years already. They are now becoming cheap enough for the consumer market.
This computing platform responds to natural hand gestures and real world physical objects. It has a 360-degree user interface and a large reflective surface, with projectors underneath which project images onto its underside. Cameras in the machine's housing record reflections of infrared light from objects and fingertip movements.
The surface is capable of object recognition, object/finger orientation recognition and tracking, and is multi-touch and is multi-user. Users can interact with the machine by touching or dragging their fingertips and objects such as paintbrushes across the screen, or by placing and moving placed objects. The platform can respond to over 50 touches at a time.
The use of multi-touch technology is increasing exponentially during this time. For example, sales of touchscreen phones will rise from 200,000 in 2006 to over 21 million by 2012, while iPads and other tablet devices are seeing similar growth.
The first open petaflop supercomputer comes online

"Blue Waters", the first open scientific research supercomputer to sustain one petaflop performance (a quadrillion calculations per second), comes online at the University of Illinois at Urbana-Champaign.* While the military supercomputer "Roadrunner" achieved this speed in 2008, its use was restricted to limited climate change problems before being placed in a classified environment, to study the aging functionality of nuclear weapons stockpiles.* Blue Waters, on the other hand, is open to university access and runs a range of science/engineering applications.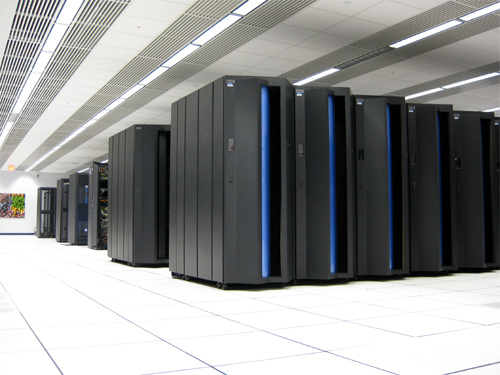 Credit: NCSA/University of Illinois
22 nanometre chips enter mass production

Intel begins production of a new 22nm microprocessor - code-named Ivy Bridge - the first high-volume chip to use 3D transistors. A nanometre is one-billionth of a metre. The successor to 32nm, these will continue the trend of Moore's Law for years to come.
These new "Tri-Gate" transistors are a fundamental departure from the two-dimensional "planar" transistor structure that has been used in the past. They operate at lower voltage, with lower leakage, providing an unprecedented combination of improved performance and energy efficiency. Dramatic innovations across a range of electronics - from computers to cellphones, household appliances and medical devices - will now be possible.*
Consumer-level robotics are booming

Thanks to falling costs, this decade sees the beginning of robots entering mainstream society. From 2008 to 2011, sales of professional and personal service robots more than double - from 5.5 million to over 11.5 million.*
Initially popular in Japan, Korea and the Far East, they are now spreading to Western homes too. Some robots clean carpets or mow the lawn; others help busy professionals entertain children or pets; other machines feed and bathe the elderly and incapacitated.
World's first commercial spaceport

A new chapter in space exploration begins with the opening of Spaceport America - the world's first purpose-built commercial spaceport. This offers sub-orbital spaceflights to the paying public.
Costing almost $225 million, the facility is built on 27 square miles (70 km2) of state-owned desert near Upham, an uninhabited part of New Mexico.
Among the various companies involved is Richard Branson's Virgin Galactic. Travelling at over 2,600mph (4,200km/h), the spacecraft carry up to six passengers at a time, to a height of approximately 68 miles (110km), using a single hybrid rocket motor. When maximum altitude is reached, the engines are switched off, and the passengers can experience up to six minutes of zero-G whilst looking down on the Earth.
The ships use a feathered re-entry system, feasible due to the low speed of re-entry, and are designed to re-enter the atmosphere at any angle, for maximum safety.
Over the next decade, a new generation of ships will be developed, capable of reaching much higher orbits. Initially, the flights are very expensive (around $200,000 each). However, competition between space tourism companies begins to reduce costs, making them affordable to middle-income citizens by the middle of the century.
Alongside this, other companies are beginning to offer trips around the Moon.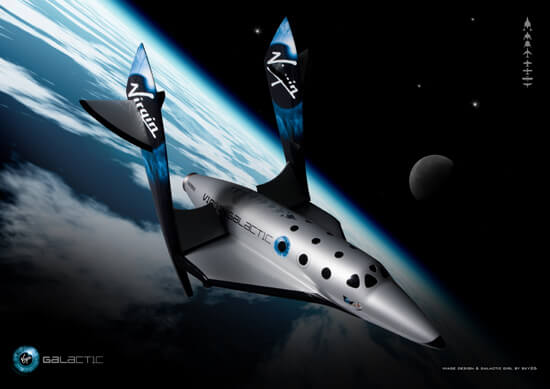 Above: SpaceShipTwo, in operation from 2011.
China's Three Gorges Dam is fully operational

Costing almost $30 billion, this is the largest power plant ever built. It has been in planning for nearly a century.
The dam body was completed in 2006 and the originally planned components of the project were finished in 2008. Six additional generators were installed underground in 2011 - taking its total electric generating capacity to over 22 gigawatts.
The project management team and the Chinese state regard the project as a historic engineering, social and economic success: a breakthrough in the design of large turbines and a significant move toward the reduction of greenhouse gas emissions. It will remove some 100 million tonnes of CO2 and 2 million tonnes of SO2 that would otherwise have been generated by coal-fired power stations.
However, the dam has also flooded archaeological and cultural sites, displaced 1.4 million people, and is causing significant ecological changes, including an increased risk of landslides. The building of the dam has been a controversial topic, both in China and abroad.*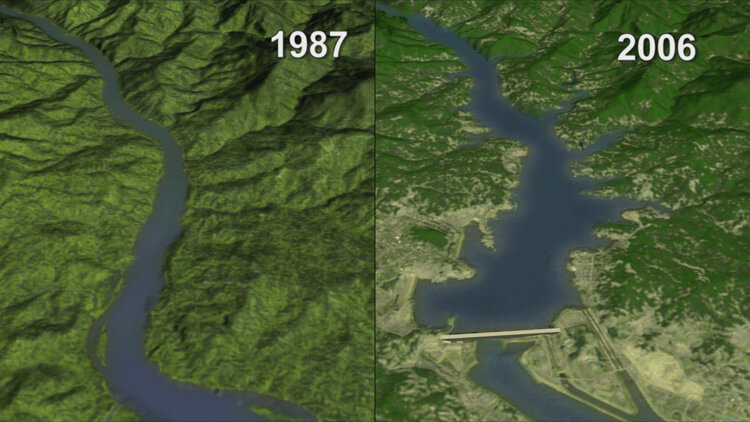 Credit: NASA SVS / USGS
The largest desalination plant in Australia is operational

Australia is a country with a long history of drought. This year, another step is taken towards saving its future water supply, with the completion of the Wonthaggi Desalination Plant. Costing $3.5 billion, this becomes the largest desalination facility in Australia and the sixth largest in the world. It is also one of the first major plants to be built specifically with climate change in mind, and is easily the most technologically advanced.
It is made to supply the city of Melbourne with much needed water during times of intense drought. The facility operates using a number of filter systems, the largest being the reverse osmosis building - this contains 55,000 new, highly precise reverse membranes and three 1.2 million gallon water tanks. Also in use are 72 of some of the largest industrial filters ever created, each one able to meet the demands of 90,000 people. These, combined with the reverse osmosis membranes, produce some of the purest water possible through desalination, with the entire plant pumping out up to 200 gigalitres per year.
In order to access the city of Melbourne's water supply system, 52 miles of pipe had to be laid, with run-off made available to agriculture along the way. The facility is 100% green, gaining all of its energy from a nearby wind farm. The roof of the structure is also made to blend into the natural surroundings, being covered with a number of plants and grasses.* This has the added benefits of sound dampening the machinery and protecting the environment from the corrosive salt in the air. The plant will remain in operation until 2045, but this may be extended in the face of an increasingly dry climate.*