16th November 2017
New helium-resistant materials could make fusion energy a reality
Researchers have found a way of protecting the materials in fusion reactors from degradation caused by helium, using nanocomposite solids.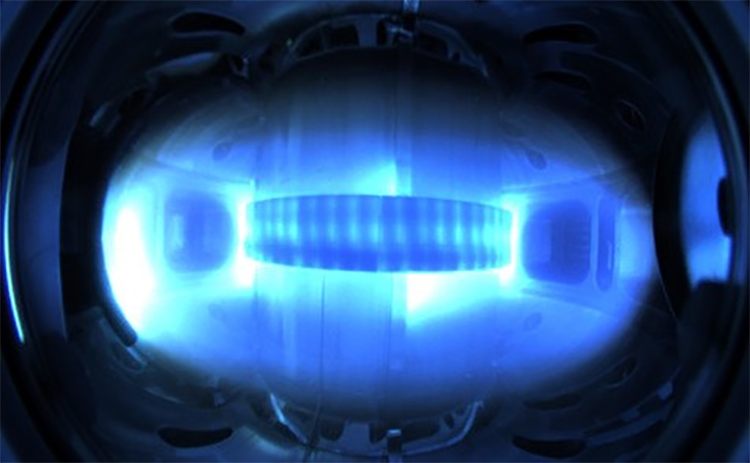 Fusion is the process that powers the Sun. Harnessing it on Earth would provide unlimited clean energy. However, constructing a fusion power plant has proven to be a daunting task, in part because no materials can adequately withstand the conditions found in a reactor core. Now, researchers at Texas A&M University have discovered a way to use materials that may be suitable.
The Sun makes energy by fusing hydrogen atoms – each with one proton – into helium atoms with two protons. Helium is the by-product of this reaction. Although it does not threaten the environment, it wreaks havoc upon the materials needed to make a fusion reactor.
"Helium is an element that we don't usually think of as being harmful," said Dr. Michael Demkowicz, associate professor in the Department of Materials Science and Engineering. "It is not toxic and not a greenhouse gas, which is one reason why fusion power is so attractive."
However, if you force helium inside a solid material, it bubbles out, much like carbon dioxide bubbles in carbonated water.
"Literally, you get these helium bubbles inside of the metal that stay there forever because the metal is solid," Demkowicz said. "As you accumulate more and more helium, the bubbles start to link up and destroy the entire material."
Working with researchers at Los Alamos National Laboratory in New Mexico, Demkowicz investigated how helium behaves in nanocomposite solids – materials stacked into thick metal layers. Their findings, recently published in Science Advances, were a surprise. Rather than making bubbles, the helium in these materials formed long channels, resembling veins in living tissues.
"We were blown away by what we saw," Demkowicz said. "As you put more and more helium inside these nanocomposites, rather than destroying the material, the veins actually start to interconnect, resulting in kind of a vascular system."
This discovery paves the way to helium-resistant materials needed to make fusion energy a reality. Demkowicz and his collaborators believe that helium may move through the networks of veins that form in their nanocomposites, eventually exiting the material without causing any further damage.
"Applications to fusion reactors are just the tip of the iceberg," Demkowicz said. "I think the bigger picture here is in vascularized solids, ones that are kind of like tissues with vascular networks. What else could be transported through such networks? Perhaps heat or electricity or even chemicals that could help the material self-heal."
---
• Follow us on Twitter
• Follow us on Facebook
• Subscribe to us on YouTube
1st November 2017
New efficiency record for quantum dot solar cells
Researchers at the U.S. Department of Energy's (DOE) National Renewable Energy Laboratory (NREL) have set a new world efficiency record for quantum dot solar cells, at 13.4 percent.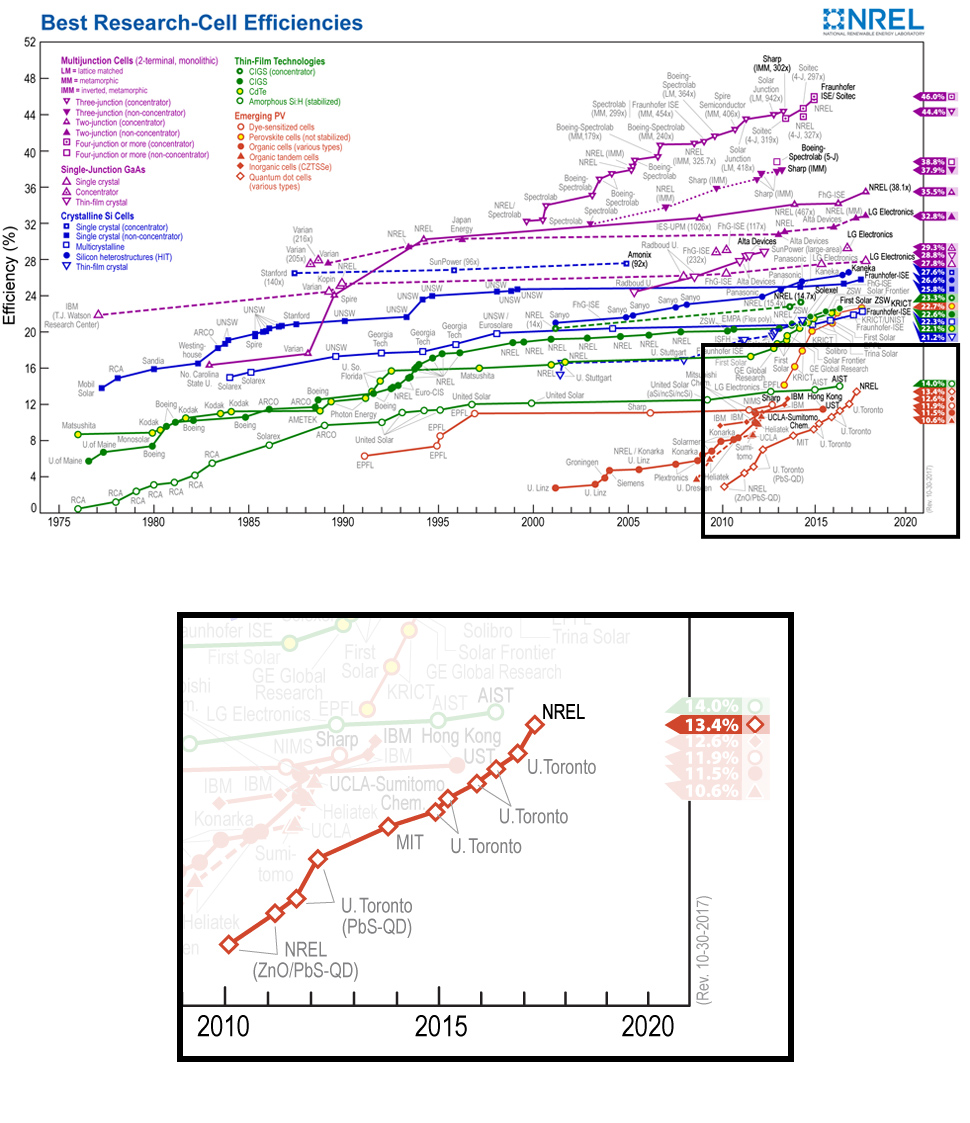 Colloidal quantum dots are electronic materials and because of their astonishingly small size (typically 3-20 nanometres in diameter) they possess fascinating optical properties. Quantum dot solar cells emerged in 2010 as the newest technology on an NREL chart that tracks research efforts to convert sunlight to electricity with increasing efficiency. The first lead sulfide quantum dots, illustrated below, had an efficiency of 2.9 percent. Since then, rapid improvements have pushed that number into double digits. Progress from the initial low efficiency came from better understanding of the connectivity between individual quantum dots, better overall device structures and the prevention of defects in each dot.
The latest development in quantum dot solar cells, however, comes from a completely different material. The new quantum dot leader is cesium lead triiodide (CsPbI3), and is within the recently emerging family of halide perovskite materials. In quantum dot form, CsPbI3 produces an exceptionally large voltage (about 1.2 volts) at open circuit.
"This voltage, coupled with the material's bandgap, makes them an ideal candidate for the top layer in a multijunction solar cell," explains Joseph Luther, senior scientist and project leader in the Chemical Materials and Nanoscience team at NREL. The top cell must be highly efficient but transparent at longer wavelengths to allow that portion of sunlight to reach lower layers. Tandem cells can deliver a higher efficiency than conventional silicon solar panels that dominate today's solar market.
The multijunction approach is often used for space applications where high efficiency is more critical than the cost to make a solar module. The quantum dot perovskite materials developed by Luther and the NREL/University of Washington team could be paired with cheap thin-film perovskite materials to achieve similar high efficiency as demonstrated for space solar cells, but built at even lower costs than silicon technology – making them ideal for both terrestrial and space applications.
"Often, the materials used in space and rooftop applications are totally different. It is exciting to see possible configurations that could be used for both situations," said Erin Sanehira a doctoral student at the University of Washington who conducted research at NREL.
This latest advance, titled "Enhanced mobility CsPbI3 quantum dot arrays for record-efficiency, high-voltage photovoltaic cells," is published in the journal Science Advances.
---
• Follow us on Twitter
• Follow us on Facebook
• Subscribe to us on YouTube
9th October 2017
Batteries that charge up to 20 times faster
A touch of asphalt may be the secret to high-capacity lithium metal batteries that charge up to 20 times faster than commercial lithium-ion batteries, according to Rice University scientists.
The laboratory of James Tour developed anodes comprising porous carbon made from asphalt that showed exceptional stability after more than 500 charge-discharge cycles. A high-current density of 20 milliamps per square centimetre demonstrated the material's promise for use in rapid charge and discharge devices that require high-power density. This finding is reported in the American Chemical Society journal ACS Nano.
"The capacity of these batteries is enormous, but what is equally remarkable is that we can bring them from zero charge to full charge in five minutes, rather than the typical two hours or more needed with other batteries," Tour said.
The Tour lab previously used a derivative of asphalt – specifically, untreated gilsonite, the same type used for the battery – to capture greenhouse gases from natural gas. This time, the researchers mixed asphalt with conductive graphene nanoribbons and coated the composite with lithium metal through electrochemical deposition.
The lab combined the anode with a sulfurised-carbon cathode to make full batteries for testing. The batteries showed a high-power density of 1,322 watts per kilogram and high-energy density of 943 watt-hours per kilogram.
Testing showed another benefit: the carbon mitigated the formation of lithium dendrites. These moss-like deposits invade a battery's electrolyte. If they extend far enough, they short-circuit the anode and cathode and can cause the battery to fail, catch fire or explode. But the asphalt-derived carbon prevents any dendrite formation.
An earlier project by the lab found that an anode of graphene and carbon nanotubes also prevented the formation of dendrites. Tour said the new composite is simpler: "While the capacity between the former and this new battery is similar, approaching the theoretical limit of lithium metal, the new asphalt-derived carbon can take up more lithium metal per unit area, and it is much simpler and cheaper to make," he explained. "There is no chemical vapour deposition step, no e-beam deposition step and no need to grow nanotubes from graphene, so manufacturing is greatly simplified."
---
• Follow us on Twitter
• Follow us on Facebook
• Subscribe to us on YouTube
25th September 2017
Engineers 3-D print high-strength aluminium
Engineers in California have achieved 3-D printing of high-strength aluminium and solved an ages-old welding problem using nanoparticles.
HRL Laboratories, a research centre owned by General Motors Corporation and Boeing, has achieved a major breakthrough in metallurgy. This week, researchers at the facility announced a new technique for 3-D printing high-strength aluminium alloys – including types Al7075 and Al6061 – opening the door to additive manufacturing of engineering-relevant alloys.
These alloys are very desirable for aircraft and automobile parts. They have been among thousands that, until now, were not amenable to 3-D printing (additive manufacturing). An added benefit of the researcher's method is that it can be applied to additional alloy families, such as high-strength steels and nickel-based superalloys difficult to process with current technology.
"We're using a 70-year-old nucleation theory to solve a 100-year-old problem with a 21st century machine," said Hunter Martin, who co-led the team with Brennan Yahata. Both are engineers in the HRL's Sensors and Materials Laboratory and PhD students at University of California, Santa Barbara studying with Professor Tresa Pollock, a co-author on the study. Their paper, 3D printing of high-strength aluminum alloys, appears this week in Nature.
Additive manufacturing of metals typically begins with alloy powders that are applied in thin layers and heated with a laser or other direct heat source to melt and solidify the layers. If high-strength unweldable aluminium alloys (such as Al7075 or AL6061) are used, they normally suffer severe hot cracking – a defect that renders a metal part able to be pulled apart like a flaky biscuit.
HRL's new technique solves this problem by decorating high-strength unweldable alloy powders with specially selected nanoparticles. The nanoparticle-functionalised powder is fed into a 3-D printer, then layered and laser-fused to construct a three-dimensional object. During melting and solidification these nanoparticles act as nucleation sites for the desired alloy microstructure, preventing hot cracking and allowing for retention of full alloy strength in the manufactured part.
Because melting and solidification in additive manufacturing is analogous to welding, HRL's nanoparticle functionalisation can also be used to make unweldable alloys weldable. This technique is also scalable and employs low cost materials. Conventional alloy powders and nanoparticles produce printer feedstock with nanoparticles distributed uniformly on the surface of the powder grains.
"Our first goal was figuring out how to eliminate the hot cracking altogether. We sought to control microstructure – and the solution should be something that naturally happens with the way this material solidifies," said Martin.
To find the correct nanoparticles (in this case, zirconium-based nanoparticles), the HRL team enlisted Citrine Informatics to help them sort through the myriad possible particles to find the exact one with the properties they needed.
"Using informatics was key," said Yahata. "The way metallurgy used to be done was by farming the periodic table for alloying elements and testing mostly with trial and error. The point of using informatics software was to do a selective approach to the nucleation theory we knew to find the materials with the exact properties we needed. Once we told them what to look for, their big data analysis narrowed the field of available materials from hundreds of thousands to a select few. We went from a haystack to a handful of possible needles."
---
• Follow us on Twitter
• Follow us on Facebook
• Subscribe to us on YouTube
9th September 2017
Biggest and most powerful X-ray laser begins operation
The European X-ray Free Electron Laser (XFEL) has been opened in Germany. Described as a "high-speed camera for the nanoworld", it will feature 200 times the speed of previous X-ray facilities and a billion times the brightness.
European XFEL, the largest and most powerful X-ray laser ever built, has been officially inaugurated in Hamburg, Germany, with the first two experiments getting underway.
Dr. Johanna Wanka, German Minister for Education and Research, stressed the importance of the new international research facility: "The establishment of the XFEL has created a unique cutting-edge research facility, which promises groundbreaking insights into the nanocosmos. The foundations for tomorrow's innovations are laid by today's basic research."
Prof. Helmut Dosch, Chairman of the German Electron Synchrotron (DESY) Board of Directors, said: "What started as a vision and was set in motion at DESY more than 20 years ago has now become a reality: the world's most powerful laser for X-ray light. Now scientists from around the world will conduct research at this most advanced high-speed camera for the nanocosmos in the world, and I wish them many exciting results – both fundamental and revolutionary."
The European XFEL produces extremely bright and ultra-short light pulses. The facility will generate up to 27,000 pulses per second – 200 times more than other X-ray lasers. With the help of specialised instruments, these X-rays will enable completely new insights into the atomic details and extremely fast processes of the nanoworld. Scientists will use the X-ray flashes to map the 3-D structure of biological molecules, for example, faster and with more detail than has ever been previously possible. Furthermore (as illustrated below), single snapshots produced with the X-ray lasers will be stitched together to create "molecular movies" for studying the movement and progress of reactions – the basis for developing new medicines and therapies or environmentally friendlier production methods. Other potential applications include the development of new materials and substances, the optimisation of storage media for computers, or the investigation of extreme matter conditions such as those found on exoplanets.
"The 3.4-kilometre-long underground X-ray laser is truly state-of-the-art," said Łukasz Szumowski, Polish Deputy Minister of Science and Education. "What is important is that it will contribute not only to basic science, but also practical applications, e.g. in materials science, biology and even medicine, which is close to my heart."
Scientists from around the world will come to the billion-euro XFEL by applying for access to the instruments via a selection process. So-called beamtime, generally one or two weeks per group and experiment, is awarded based on the scientific excellence of the submitted proposals. Initially, one photon beamline with two experimental stations can be used. Later, this will be upgraded to five photon beamlines and a total of ten experimental stations.
Dr. Mauro Dell'Ambrogio, State Secretary for Education, Research, and Innovation of Switzerland, said: "Today, 11 countries showed that together they are able to build a very complicated, very expensive facility dedicated to science, and all of this in record time and within budget. European XFEL is a new landmark in the worldwide scientific landscape that opens up a brand-new spectrum of possible experiments."
Prof. Andrei Fursenko, Aide to the President of the Russian Federation and former Research Minister, said: "This international research megaproject is our common intellectual contribution to the world of science. Many young people from different countries work on this project, which testifies that this project is designed for the future."
---
• Follow us on Twitter
• Follow us on Facebook
• Subscribe to us on YouTube
31st August 2017
Nanomachines drill into cancer cells and kill them within 60 seconds
Motorised molecules have been used to drill holes in the membranes of individual cells, and show promise for either bringing therapeutic agents into the cells or directly inducing the cells to die.
Researchers at Durham (UK), North Carolina State and Rice universities have demonstrated in lab tests how rotors in single-molecule nanomachines can be activated by ultraviolet light to spin at three million rotations per second and pierce membranes in cells. The team developed motors based on the work of Bernard Feringa, who won the Nobel Prize in Chemistry in 2016. The motor itself is a paddle-like chain of atoms that can be prompted to move in a single direction when supplied with energy. Properly mounted as part of the cell-targeting molecule, the motor can be made to spin when activated by a light source.
A team at Rice, led by Professor James Tour, had previously demonstrated molecular motors whose diffusion in a solution was enhanced when activated by ultraviolet light. The rotors needed to spin between 2 and 3 megahertz – 2 to 3 million times per second – to show they could overcome obstacles presented by adjacent molecules and outpace natural Brownian motion (the erratic movement of particles suspended in fluid).
"We thought it might be possible to attach these nanomachines to the cell membrane, and then turn them on to see what happened," said Tour.
The motors, barely a nanometre (nm) in width, can be designed to target a cell's 8-10 nm lipid bilayer membrane, and then either tunnel through to deliver drugs or other payloads, or disrupt it, thereby killing the cell. They can also be functionalised for solubility or fluorescent tracking.
"These nanomachines are so small, we could park 50,000 of them across the diameter of a human hair, yet they have the targeting and actuating components combined in that diminutive package to make molecular machines a reality for treating disease," said Tour.
Tour's laboratory created 10 variants – including motor-bearing molecules in several sizes, and peptide-carrying nanomachines designed to target specific cells for death, as well as control molecules identical to the other nanomachines but without motors. The team found it takes only a minute or so for the motors to tunnel through a membrane. In the future, they hope these nanomachines will help target cancers that resist existing chemotherapy.
"It is highly unlikely that a cell could develop a resistance to molecular mechanical action," Tour said.
The motors were tested on live cells, including human prostate cancer cells. Experiments showed that without an ultraviolet trigger, the motors could locate specific cells of interest, but stayed on the targeted cells' surface and were unable to drill into the cells. When triggered, however, the motors rapidly drilled through the membranes.
"[Our] researchers are already proceeding with experiments in microorganisms and small fish to explore the efficacy in-vivo," Tour said. "The hope is to move this swiftly to rodents, to test the efficacy of nanomachines for a wide range of medicinal therapies."
"Once developed, this approach could provide a potential step change in non-invasive cancer treatment and greatly improve survival rates and patient welfare globally," said Dr Robert Pal from Durham University, who collaborated.
The team's latest study was published yesterday in the journal Nature.
---
• Follow us on Twitter
• Follow us on Facebook
• Subscribe to us on YouTube
30th August 2017
Nanoparticle-drug combo has potential to treat obesity and diabetes
In a potential breakthrough for the treatment of obesity and diabetes, Purdue University scientists have found a way to deliver a drug directly to stored white fat cells to turn them into more easily burned brown fat cells.
White adipose tissue, most associated with obesity, is a type of fat that collects in the body for long-term storage of energy. It's possible humans evolved to store white fat to act as insulation and energy storage. However, as we have become over-fed and less active, we have less need for the energy stored in white fat and it over-accumulates, leading to metabolic diseases such as diabetes and obesity. More than one-third of Americans are obese today, and nearly 10% have diabetes, according to the Centers for Disease Control and Prevention.
Brown fat is more readily burned by the body, dissipating energy into heat. Scientists at Purdue University (Indiana, USA) have been looking for ways to decrease white fat in favour of brown fat, through a signalling pathway that is known to regulate cell differentiation and cell identity.
In so-called Notch signalling, a cell sends a signal to a neighbouring cell to control that neighbour's gene transcription and identity. Disrupting that signal in a progenitor cell destined to become one of the undesirable white fat cells leads to the creation of brown fat.
Meng Deng, an Assistant Professor in Agricultural and Biological Engineering, and colleague Shihuan Kuang, Professor of Animal Sciences, describe their latest research in the journal Molecular Therapy. They have, for the first time, used an engineered polymeric nanoparticle for controlled delivery of a Notch-signalling inhibitor directly to white fat cells. In a mouse model, the nanoparticle – made of an FDA-approved polymer known as PLGA and containing the drug Dibenzazepine – disrupted Notch signalling and led to the creation of brown fat cells.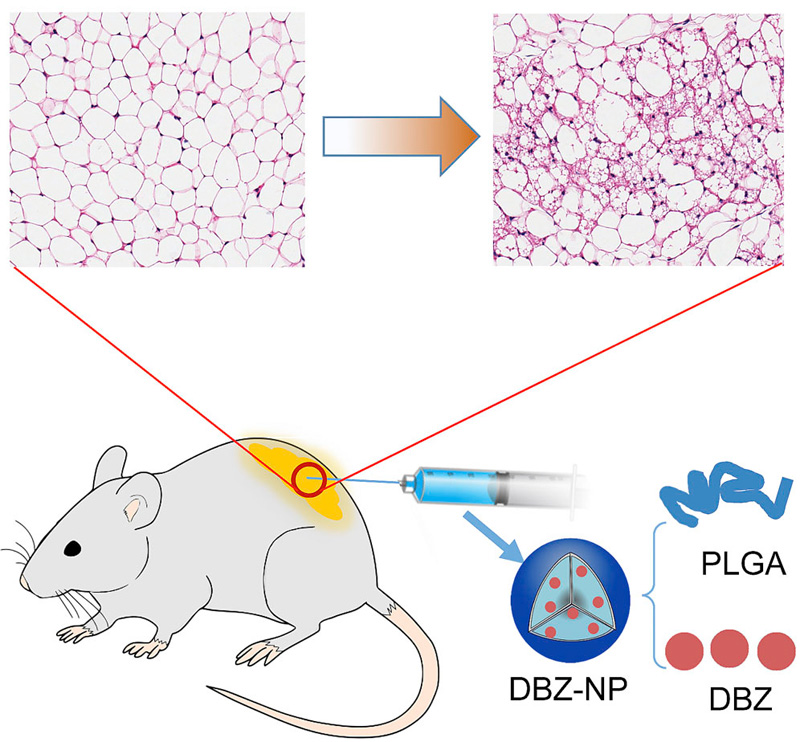 "We can control the delivery to specific sites in the body, in this case the bad fat or white fat cells," Deng said. "Once those engineered particles are inside the fat cells, they can slowly release the drug in the cells, potentially limiting the off-target interactions in other tissues and reducing the frequency of dosing."
The particles, which are less than 200 nanometres in size, are readily taken up by the fat cells through a process called endocytotic trafficking and subsequently undergo a rapid endo-lysosome escape to the cytosol within the cell membrane.
"The particle was actually picked up by the cell. It's like it's being eaten by the cells," Kuang said. "This limits the particle from going anywhere else."
Since the nanoparticles containing the drug are injected into fat, Deng said it may be possible to develop therapies that target fat loss in specific parts of the human body. In the mouse model, targeting a specific fat depot with weekly injections of nanoparticles is sufficient to bring about systemic improvements in glucose tolerance and insulin sensitivity. Being overweight is also a factor in developing type 2 diabetes. Removing excess fat would likely decrease the odds of developing the disease.
Deng has filed a patent for the process and has created a startup, Adipo Therapeutics LLC, to continue testing and eventually commercialising the technology for use in humans.
---
• Follow us on Twitter
• Follow us on Facebook
• Subscribe to us on YouTube
25th August 2017
Breakthrough in molecular data storage could lead to 100 times higher density
Researchers at the University of Manchester have shown that magnetic hysteresis is possible in individual molecules at -213°C. This proves that storing data with single-molecule magnets is more feasible than previously thought, and could theoretically give 100 times higher density than current technologies.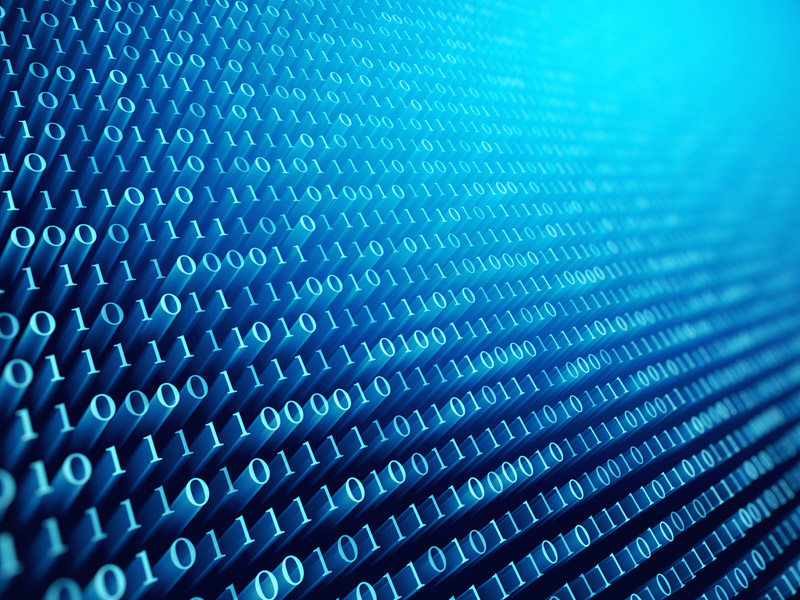 From smartphones to supercomputers, the growing need for smaller and more energy efficient devices has made higher density data storage one of the most important technological quests. Now, scientists at the University of Manchester in England have proved that storing data with a class of molecules known as single-molecule magnets is more feasible than previously thought.
The research, led by Dr David Mills and Dr Nicholas Chilton, is published in Nature. It shows that magnetic hysteresis, a memory effect that is a prerequisite of any data storage, is possible in individual molecules at -213°C. This is tantalisingly close to the temperature of liquid nitrogen (-196°C).
The result means that data storage with single molecules could become a reality because the data servers could be cooled using relatively cheap liquid nitrogen at -196°C instead of the far more expensive liquid helium (-269°C). This research provides proof-of-concept that such technologies could be achievable in the near future.
The potential for molecular data storage is huge. To put this into a consumer context, molecular technologies could store 25,000 GB of information in a space the size of a 50p coin, compared to Apple's latest iPhone 7 with a maximum storage of 256 GB.
Single-molecule magnets display a magnetic memory effect that is a requirement of any data storage and molecules containing lanthanide atoms have exhibited this phenomenon at the highest temperatures to date. Lanthanides are rare earth metals used in all forms of everyday electronic devices such as smartphones, tablets and laptops. The team achieved their results using the lanthanide element dysprosium.
"This is very exciting, as magnetic hysteresis in single molecules implies the ability for binary data storage. Using single molecules for data storage could theoretically give 100 times higher data density than current technologies," says Chilton. "Here we are approaching the temperature of liquid nitrogen, which would mean data storage in single molecules becomes much more viable from an economic point of view."
The practical applications of molecular-level data storage could lead to much smaller hard drives that require less energy, meaning data centres across the globe could become a lot more energy efficient.
For example, Google currently has 15 data centres around the world. They process an average of 40 million searches per second, resulting in 3.5 billion searches per day and 1.2 trillion searches per year. To deal with all that data, in July last year, it was reported that Google had approximately 2.5 million servers in each data centre and that number was likely to rise.
Some reports say the energy consumed at such centres could account for as much as 2% of the world's total greenhouse gas emissions. This means any improvement in data storage and energy efficiency could also have significant benefits for the environment as well as vastly increasing the amount of information that can be stored.
Dr Mills adds: "This advance eclipses the previous record which stood at -259 °C, and took almost 20 years of research effort to reach. We are now focused on the preparation of new molecules inspired by the design in this paper. Our aim is to achieve even higher operating temperatures in the future, ideally functioning above liquid nitrogen temperatures."
---
• Follow us on Twitter
• Follow us on Facebook
• Subscribe to us on YouTube
12th August 2017
U.S. Army lab discovers new energy source
Scientists and engineers at the U.S. Army Research Laboratory (ARL) in Maryland have demonstrated a new nanomaterial powder that creates large amounts of energy by simply mixing it with water.
The substance is described as a nano-galvanic aluminium-based powder. It creates a bubbling reaction that splits apart water – two molecules of hydrogen and one of oxygen.
"The hydrogen that is given off can be used as a fuel in a fuel cell," said Scott Grendahl, a materials engineer and team leader. "What we discovered is a mechanism for a rapid and spontaneous hydrolysis of water."
It has already been known for a long time that hydrogen can be produced by adding a catalyst to aluminium. However, this normally takes time and requires elevated temperatures, added electricity and/or toxic chemicals. By contrast, the nanomaterial powder seen here does not require a catalyst and is very fast. The team calculates that one kilogram of the powder can produce 220 kilowatts of energy in just three minutes, which is doubled if you consider the amount of heat energy produced by the exothermic reaction.
"That's a lot of power to run any electrical equipment," said Dr. Anit Giri, a physicist for the Weapons and Materials Research Directorate. "These rates are the fastest known without using catalysts such as an acid, base or elevated temperatures."
As seen in the video, the team demonstrated a small radio-controlled tank powered by the powder and water reaction. They believe their discovery is dramatic in terms of future potential. It could be 3-D printed and incorporated into future air or ground robots. These self-cannibalising machines would feed off their own structures, then self-destruct after mission completion. It could also help future soldiers to recharge mobile devices for recon teams.
"There are other researchers who have been searching their whole lives and their optimised product takes many hours to achieve, say 50% efficiency," Grendahl said. "Ours does it to 100% efficiency in less than three minutes."
"The important aspect of the approach is that it lets you make very compact systems," notes Anthony Kucernak from Imperial College London, who was not involved in this particular study, but is an expert on fuel cell technology. "That would be very useful for systems which need to be very light or operate for long periods on hydrogen, where the use of hydrogen stored in a cylinder is prohibitive."
---
• Follow us on Twitter
• Follow us on Facebook
• Subscribe to us on YouTube
11th August 2017
Smart windows could save 20% in energy costs
Researchers in the U.S. have created "smart windows" that rapidly change opacity, depending on how sunny it is. This new technology could cut utility costs.
Engineers at Stanford University have created dynamically changing windows that can switch from transparent to opaque in only a minute – and back again in just 20 seconds – a major improvement over dimming windows currently being installed to reduce cooling costs in some buildings.
The newly designed "smart" windows consist of conductive glass plates outlined with metal ions that spread out over the surface, blocking light in response to an electrical current. The results are described in the 9th August edition of the journal Joule.
"We're excited because dynamic window technology has the potential to optimise the lighting in rooms or vehicles, and save about 20 percent in heating and cooling costs," said Michael McGehee, a professor of materials science and engineering at Stanford and senior author of the study. "It could even change the way people wear sunglasses."
The researchers have filed a patent for their new technology and have entered into discussions with glass manufacturers and other potential partners. However, more research is needed to make the surface area of the windows large enough for commercial applications. The prototypes used in the study are only about 4 square inches (25 square centimetres) in size. The team also wants to reduce manufacturing costs to be competitive with dynamic windows already on the market.
"This is an important area that is barely being investigated at universities," McGehee said. "There's a lot of opportunity to keep us motivated."
Commercially available smart windows are made of materials, such as tungsten oxide, that change colour when charged with electricity. But these tend to be expensive, have a blue tint, can take more than 20 minutes to dim, and become less opaque over their lifetime. The Stanford prototype blocks light through the movement of a copper solution over a sheet of indium tin oxide, modified with platinum nanoparticles.
When transparent, the window is clear and lets roughly 80 percent of incoming natural light pass through. When dark, the transmission of light drops below five percent. To test its durability, the researchers switched the windows on and off more than 5,000 times and saw no degradation in the transmission of light.
"We've had a lot of moments where we thought, how is it even possible we've made something that works so well so quickly?" McGehee said. "We didn't tweak what was out there. We came up with a completely different solution."
Perhaps in some future decade, with further advances in nanotechnology, smart windows could be developed that respond to sunlight in real time and instantly change colour – while being affordable enough to feature as standard in every building and vehicle.
---
• Follow us on Twitter
• Follow us on Facebook
• Subscribe to us on YouTube
19th July 2017
Wearable electronics on skin can provide long-term health monitoring
Researchers at the University of Tokyo have made a "breathable" nanoscale mesh with an electronic sensor that can be worn on the skin for a week without discomfort, and could potentially monitor a person's health continuously for long periods.
A hypoallergenic, electronic sensor can be worn on the skin continuously for a week without discomfort, and is so light and thin that users forget they even have it on, says a group of Japanese scientists. The elastic electrode, constructed of "breathable" nanoscale meshes, holds promise for the development of non-invasive e-skin devices that can monitor a person's health continuously over a long period.
Wearable electronics that monitor heart rate and other health signs have made headway in recent years, with next-generation gadgets employing lightweight, elastic materials attached directly to the skin for more sensitive, precise measurements. However, while the ultrathin films and rubber sheets in these devices adhere and conform well to the skin, their lack of breathability is deemed unsafe for long-term use: dermatological tests show the fine, stretchable materials prevent sweating and block airflow around the skin, causing irritation and inflammation, which could lead to lasting physiological and psychological effects.
"We learned that devices that can be worn for a week or longer for continuous monitoring were needed for practical use in medical and sports applications," says Professor Takao Someya at the University of Tokyo's Graduate School of Engineering. His research group has previously developed an on-skin patch for measuring oxygen in blood.
In their latest research, they developed an electrode constructed from nanoscale meshes containing a water-soluble polymer, polyvinyl alcohol (PVA), and a gold layer – materials considered safe and biologically compatible with the body. The device can be applied by spraying a tiny amount of water, which dissolves the PVA nanofibres and allows it to stick easily to the skin – it will conform seamlessly with curvilinear surfaces of human skin, such as sweat pores and the ridges of fingerprint patterns.
The researchers conducted a skin patch test on 20 subjects and detected no inflammation of skin after they had worn the device for a week. The group also evaluated the permeability, with water vapour, of the nanomesh conductor – along with those of other substrates like ultrathin plastic foil and a rubber sheet – and found that its porous mesh structure exhibited superior gas permeability compared to other materials.
Furthermore, the scientists proved the device's mechanical durability through repeated bending and stretching, exceeding 10,000 times, of a conductor attached on the forefinger; they also established its reliability as an electrode for electromyogram recordings when its readings of the electrical activity of muscles were comparable to those obtained through conventional gel electrodes.
"It will become possible to monitor patients' vital signs without causing any stress or discomfort," says Someya about the future applications. In addition to nursing care and medical uses, the new device could enable continuous, precise monitoring of athletes' physiological signals and bodily motion without impeding their training or performance. The team's research is published this week in Nature Nanotechnology.
---
• Follow us on Twitter
• Follow us on Facebook
• Subscribe to us on YouTube
20th June 2017
Graphene transistors could mean computers that are 1,000 times faster
Next-gen, carbon-based transistors would far outperform today's silicon versions, according to a new research paper from the University of Central Florida (UCF).
Traditional silicon-based transistors revolutionised electronics with their ability to switch current on and off. By controlling the flow of current, the creation of smaller computers and other devices was possible. Over the decades, rapid gains in miniaturisation led to computers shrinking from room-sized monoliths, to wardrobe-sized, to desktops and laptops and eventually handheld smartphones – a phenomenon known as Moore's Law. In recent years, however, concerns have arisen that the rate of progress may have slowed, or could even be approaching a fundamental limit.
A solution may be on the horizon. This month, researchers have theorised a next-generation transistor based not on silicon but on a ribbon of graphene, a two-dimensional carbon material with the thickness of a single atom. Their findings – reported in Nature Communications – could have big implications for electronics, computing speeds and big data in the future. Graphene-based transistors may someday lead to computers that are 1,000 times faster and use a hundredth of today's power.
"If you want to continue to push technology forward, we need faster computers to be able to run bigger and better simulations for climate science, for space exploration, for Wall Street. To get there, we can't rely on silicon transistors anymore," said Ryan M. Gelfand, director of the NanoBioPhotonics Laboratory at UCF.
His team found that by applying a magnetic field to a graphene ribbon, they could change the resistance of current flowing through it. For this device, the magnetic field was controlled by increasing or decreasing the current through adjacent carbon nanotubes. The strength of the magnetic field matched the flow of current through this new kind of transistor, much like a valve controlling the flow of water through a pipe.
Transistors act as on and off switches. A series of transistors in different arrangements act as logic gates, allowing microprocessors to solve complex arithmetic and logic problems. But clock speeds that rely on silicon transistors have been relatively stagnant for over a decade now, and are mostly still stuck in the 3 to 4 gigahertz range.
A cascading series of graphene transistor-based logic circuits could produce a massive jump, explains Gelfland, with clock speeds approaching the terahertz range – 1,000 times faster – because communication between each of the graphene nanoribbons would occur via electromagnetic waves, instead of the physical movement of electrons. They would also be smaller and far more efficient, allowing device-makers to shrink technology and squeeze in more functionality.
"The concept brings together an assortment of existing nanoscale technologies and combines them in a new way," said Dr. Joseph Friedman, assistant professor of electrical and computer engineering at UT Dallas, who collaborated with Gelfland and his team. While the concept is still in the early stages, Friedman said work towards a prototype all-carbon, cascaded spintronic computing system will continue in the NanoSpinCompute research laboratory.
---
• Follow us on Twitter
• Follow us on Facebook
• Subscribe to us on YouTube
18th April 2017
Device pulls water from dry air, powered only by Sun
The University of California, Berkeley, has created a device that pulls water from dry air, powered only by the Sun. Even under conditions of relatively low (20-30%) humidity, it can produce 2.8 litres of water over a 12-hour period.
Imagine a future in which every home has an appliance that pulls all the water the household needs out of the air, even in dry or desert climates, using only the power of the Sun. That future may be just around the corner, with the demonstration of a water harvester that uses only ambient sunlight to pull litres of water out of the air each day in conditions as low as 20 percent humidity, a level common in arid areas.
The solar-powered harvester, reported in the journal Science, was constructed at the Massachusetts Institute of Technology using a special material called a metal-organic framework – or MOF – produced at the University of California, Berkeley.
"This is a major breakthrough in the long-standing challenge of harvesting water from the air at low humidity," said Omar Yaghi from UC Berkeley, one of two senior authors of the paper. "There is no other way to do that right now, except by using extra energy. Your electric dehumidifier at home 'produces' very expensive water."
The prototype, under conditions of 20-30 percent humidity, was able to pull 2.8 litres (3 quarts) of water from the air over a 12-hour period, using one kilogram (2.2 pounds) of MOF. Rooftop tests at MIT confirmed that the device works in real-world conditions.
"One vision for the future is to have water off-grid, where you have a device at home running on ambient solar for delivering water that satisfies the needs of a household," said Yaghi, who is the founding director of the Berkeley Global Science Institute, a co-director of the Kavli Energy NanoSciences Institute and the California Research Alliance by BASF. "To me, that will be made possible because of this experiment. I call it personalised water."
Yaghi worked with Evelyn Wang, a mechanical engineer at MIT, alongside students at the university. The system they designed consists of approximately two pounds of dust-sized MOF crystals compressed between a solar absorber and a condenser plate, inside a chamber open to the air. As ambient air diffuses through the porous MOF, water molecules preferentially attach to the interior surfaces. X-ray diffraction studies have shown that the water vapour molecules often gather in groups of eight to form cubes.
Sunlight entering through a window heats up the MOF and drives the bound water toward the condenser, which is at the temperature of the outside air. The vapour condenses as liquid water and drips into a collector.
"This work offers a new way to harvest water from air that does not require high relative humidity conditions and is much more energy efficient than other existing technologies," said Wang.
This proof of concept harvester leaves much room for improvement, Yaghi said. The current MOF can absorb only 20 percent of its weight in water, but other MOF materials could possibly absorb 40 percent or more. The material could also be tweaked to be more effective at higher or lower humidity.
"It's not just that we made a passive device that sits there collecting water; we have now laid both the experimental and theoretical foundations so that we can screen other MOFs, thousands of which could be made, to find even better materials," he said. "There is a lot of potential for scaling up the amount of water that is being harvested. It is just a matter of further engineering now."
Yaghi and his team are working to improve their MOFs, while Wang continues to improve the harvesting system to produce more water.
"To have water running all the time, you could design a system that absorbs the humidity during the night and evolves it during the day," he said. "Or design the solar collector to allow for this at a much faster rate, where more air is pushed in. We wanted to demonstrate that if you are cut off somewhere in the desert, you could survive because of this device. A person needs about a Coke can of water per day. That is something one could collect in less than an hour with this system."
---
• Follow us on Twitter
• Follow us on Facebook
8th April 2017
Major breakthrough in smart printed electronics
For the first time, researchers have fabricated printed transistors consisting entirely of two-dimensional nanomaterials.
Scientists from Advanced Materials and BioEngineering Research (AMBER) at Trinity College, Dublin, have fabricated printed transistors consisting entirely of 2-D nanomaterials for the first time. These materials combine new electronic properties with the potential for low-cost production.
This breakthrough could enable a range of new, futuristic applications – such as food packaging that displays a digital countdown to warn of spoiling, labels that alert you when your wine is at its optimum temperature, or even a window pane that shows the day's forecast. The AMBER team's findings were published yesterday in the leading journal Science.
This discovery opens the path for industry, such as ICT and pharmaceutical firms, to cheaply print a host of electronic devices, from solar cells to LEDs, with applications from interactive smart food and drug labels, to next-generation banknote security and e-passports.
Prof. Jonathan Coleman, an investigator in AMBER and Trinity's School of Physics, commented: "In the future, printed devices will be incorporated into even the most mundane objects such as labels, posters and packaging."
"Printed electronic circuitry (made from the devices we have created) will allow consumer products to gather, process, display and transmit information – for example, milk cartons could send messages to your phone warning that the milk is about to go out-of-date," he continued. "We believe that 2-D nanomaterials can compete with the materials currently used for printed electronics. Compared to other materials employed in this field, our 2-D nanomaterials have the capability to yield more cost effective and higher performance printed devices.
"However, while the last decade has underlined the potential of 2-D materials for a range of electronic applications, only the first steps have been taken to demonstrate their worth in printed electronics. This publication is important, because it shows that conducting, semiconducting and insulating 2-D nanomaterials can be combined together in complex devices. We felt that it was critically important to focus on printing transistors, as they are the electric switches at the heart of modern computing. We believe this work opens the way to print a whole host of devices solely from 2-D nanosheets."
Led by Prof. Coleman, in collaboration with the groups of Prof. Georg Duesberg (AMBER) and Prof. Laurens Siebbeles (TU Delft, Netherlands), the team used standard printing techniques to combine graphene nanosheets as the electrodes with two other nanomaterials, tungsten diselenide and boron nitride as the channel and separator (two important parts of a transistor), to form an all-printed, all-nanosheet, working transistor.
Printable electronics have developed over the last 30 years based mainly on printable carbon-based molecules. While these molecules can easily be turned into printable inks, such materials are somewhat unstable and have well-known performance limitations. There have been many attempts to surpass these obstacles using alternative materials, such as carbon nanotubes or inorganic nanoparticles, but these materials have also shown limitations in either performance or in manufacturability. While the performance of printed 2-D devices cannot yet compare with advanced transistors, the team believe there is a wide scope to improve performance beyond the current state-of-the-art for printed transistors.
The ability to print 2-D nanomaterials is based on Prof. Coleman's scalable method of producing 2-D nanomaterials, including graphene, boron nitride, and tungsten diselenide nanosheets, in liquids, a method he has licensed to Samsung and Thomas Swan. These nanosheets are flat nanoparticles that are a few nanometres thick, but hundreds of nanometres wide. Critically, nanosheets made from different materials have electronic properties that can be conducting, insulating or semiconducting and so include all the building blocks of electronics. Liquid processing is especially advantageous in that it yields large quantities of high quality 2-D materials in a form that is easy to process into inks. Prof. Coleman's publication provides the potential to print circuitry at extremely low cost, which will facilitate a wide range of applications from animated posters to smart labels.
Prof. Coleman is a partner in Graphene flagship, a €1 billion EU initiative to boost new technologies and innovation during the next 10 years.
---
• Follow us on Twitter
• Follow us on Facebook
4th April 2017
Graphene sieve turns seawater into drinking water
Researchers at the University of Manchester have demonstrated a graphene-based sieve able to filter seawater. This could lead to affordable desalination technologies.
In recent years, graphene-oxide membranes have attracted major attention as promising candidates for new filtration technologies. Now, the much sought-after breakthrough of making membranes capable of sieving common salts has been achieved. New research demonstrates the real-world potential of providing clean drinking water for millions of people who currently struggle to obtain adequate water resources. The findings, by scientists from the University of Manchester, were published yesterday in the journal Nature Nanotechnology.
Graphene-oxide membranes developed at the National Graphene Institute have already demonstrated the potential of filtering out small nanoparticles, organic molecules, and even large salts. Until now, however, they couldn't filter common salts, which require even smaller sieves. Previous research at the University of Manchester found that if immersed in water, graphene-oxide membranes become slightly swollen and smaller salts flow through the membrane along with water, but larger ions or molecules are blocked.
The team has now further developed these graphene membranes and found a way to prevent the swelling of the membrane when exposed to water. Pore size in the membrane can be precisely controlled, to filter common salts out of salty water and make it safe to drink.
As the effects of climate change continue to impact on water supplies, wealthy countries are also investing in desalination technologies. Following the recent disasters in California, major cities are looking increasingly to alternative water solutions.
When common salts are dissolved in water, they form a 'shell' of water molecules around the salt molecules. This allows the tiny capillaries of the graphene-oxide membranes to block salt from flowing along with the water. Water molecules are able to pass through the membrane barrier and flow anomalously fast, which is ideal for application of these membranes for desalination.
"To make it permeable, you need to drill small holes in the membrane. But if the hole size is larger than one nanometre, the salts go through that hole," said Rahul Nair, Professor of Materials Physics. "You have to make a membrane with a very uniform, less-than-one-nanometre hole size to make it useful for desalination. It is a really challenging job. When the capillary size is around one nanometre, which is very close to the size of the water molecule, those molecules form a nice interconnected arrangement, like a train."
"Realisation of scalable membranes with uniform pore size down to the atomic scale is a significant step forward and will open new possibilities for improving the efficiency of desalination technology," he continued. "This is the first clear-cut experiment in this regime. We also demonstrate that there are realistic possibilities to scale up the described approach and mass produce graphene-based membranes with required sieve sizes."
"The developed membranes are not only useful for desalination, but the atomic scale tunability of the pore size also opens new opportunity to fabricate membranes with on-demand filtration, capable of filtering out ions according to their sizes." said Jijo Abraham, co-author on the research paper.
By 2025, the UN expects that 14% of the world's population will encounter water scarcity. This new technology has the potential to revolutionise water filtration across the world, particularly in nations which cannot afford large-scale desalination technology. It is hoped that graphene membrane systems can be utilised on smaller scales – making them accessible to regions that do not have the financial infrastructure to fund large plants.
---
• Follow us on Twitter
• Follow us on Facebook
27th February 2017
Ultra-flexible brain probes demonstrated
Researchers from the University of Texas at Austin have developed ultra-flexible, nanoelectronic thread (NET) brain probes, designed to achieve more reliable long-term neural recording than existing probes and without causing scar formation when implanted.
A team led by assistant professor Chong Xie and research scientist Lan Luan, from the University of Texas at Austin, have developed new probes that have mechanical compliances approaching that of brain tissue and are over 1,000 times more flexible than current neural probes. This ultra-flexibility leads to an improved ability to reliably record and track the electrical activity of individual neurons for long periods of time. There is a growing interest in developing long-term tracking of individual neurons for neural interface applications – such as high-performance prostheses for amputees, as well as new methods of following the progression of neurodegenerative and neurovascular diseases such as stroke, Parkinson's and Alzheimer's.
One of the problems with conventional probes is their size and mechanical stiffness; their larger dimensions and stiffer structures often cause damage around the tissue they encompass. Additionally, while it is possible for the conventional electrodes to record brain activity for months, they often provide recordings that are unreliable and degrade over time. It is also hard for conventional electrodes to track individual neurons for more than a few days.
In contrast, the UT Austin team's electrodes are flexible enough to comply with micro-scale movements of tissue and still stay in place. The probe's size also drastically reduces tissue displacement, so the brain interface is more stable, and the readings are more reliable for longer periods of time. To the researchers' knowledge, this new probe – which is as small as 10 microns at a thickness below 1 micron, and has a cross-section that is only a fraction of that of a neuron or blood capillary – is the smallest neural probe ever developed.
Following tests on mice, the researchers found that the probe's flexibility and size prevented the agitation of glial cells, which is the normal biological reaction to a foreign body and leads to scarring and neuronal loss.
"The most surprising part of our work is that the living brain tissue – the biological system – really doesn't mind having an artificial device around for months," Luan said.
The researchers also used advanced imaging techniques in collaboration with biomedical engineering professor Andrew Dunn and neuroscientists Raymond Chitwood and Jenni Siegel from the Institute for Neuroscience at UT Austin, to confirm that the neural interface did not degrade in the mouse model for over four months of experiments. The researchers plan to continue testing their probes in animal models and hope to eventually engage in clinical testing. Their latest research is published in the journal Science Advances.
---
• Follow us on Twitter
• Follow us on Facebook