19th June 2017
New VR headset will feature "human eye resolution"
Varjo, a tech startup based in Helsinki, Finland, has today unveiled a new VR/AR technology it has been developing in secret. This features nearly 70 times the pixel count of current generation headsets and is sufficient to match human eye resolution.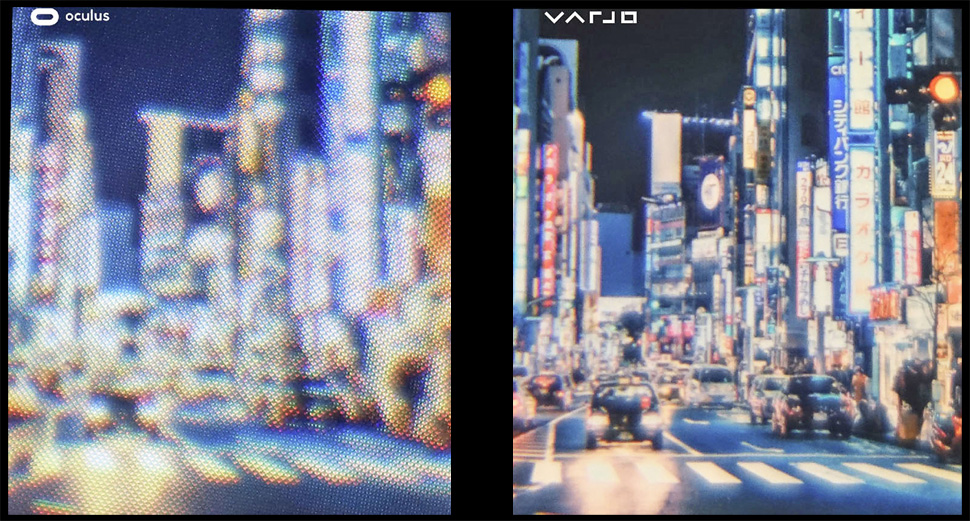 Varjo ("Shadow" in Finnish) Technologies today announced it has emerged from stealth and is now demonstrating the world's first human eye-resolution headmounted display for upcoming Virtual Reality, Augmented Reality and Mixed Reality (VR/AR/MR) products. Designed for professional users and with graphics an order of magnitude beyond any currently shipping or announced head-mounted display, this major advancement will enable unprecedented levels of immersion and realism.
This breakthrough is accomplished by Varjo's patented technology that replicates how the human eye naturally works, creating a super-high-resolution image to the user's gaze direction. This is further combined with video-see-through (VST) technology for unparalleled AR/MR capabilities.
Codenamed "20|20" after perfect vision, Varjo's prototype is based on unique technology created by a team of optical scientists, creatives and developers who formerly occupied top positions at Microsoft, Nokia, Intel, Nvidia and Rovio. It will be shipping in Varjo-branded products specifically for professional users and applications starting in late Q4, 2017.
"Varjo's patented display innovation pushes VR technology 10 years ahead of the current state-of-the-art, where people can experience unprecedented resolution of VR and AR content limited only by the perception of the human eye itself," said Urho Konttori, CEO and founder. "This technology – along with Varjo VST – jump-starts the immersive computing age overnight: VR is no longer a curiosity, but now can be a professional tool for all industries."
---
• Follow us on Twitter
• Follow us on Facebook
• Subscribe to us on YouTube
14th June 2017
Researchers from the Netherlands and Germany have identified seven risk genes for insomnia.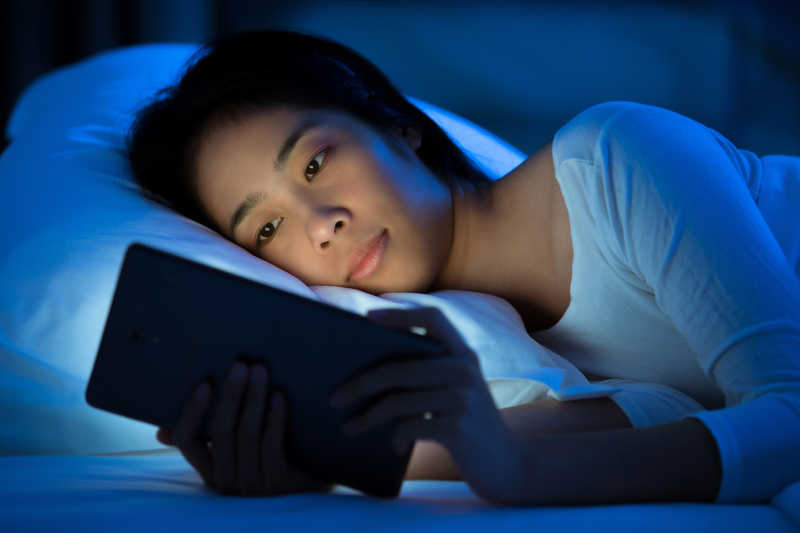 An international team of researchers has found, for the first time, seven risk genes for insomnia. This discovery is an important step forward in understanding the biological mechanisms of sleep. In addition, it proves that insomnia is not, as is often claimed, a purely psychological condition.
Insomnia is among the most common health complaints – affecting between 10% and 30% of adults worldwide at any given point in time and up to half in a given year. Even after treatment, poor sleep can remain a persistent vulnerability for many people. Professor Van Someren, a sleep specialist from the Vrije Universiteit Amsterdam (VU), believes his team's findings could lead to an understanding of insomnia at the level of communication within and between neurons, providing new ways of treating the condition. He also hopes this breakthrough will improve the recognition of insomnia.
"Compared to the severity, prevalence and risks of insomnia, only few studies targeted its causes," he says. "Insomnia is all too often dismissed as being 'all in your head'. Our research brings a new perspective: insomnia is also in the genes."
From a sample of 113,000 individuals, the researchers found seven genes for insomnia. These play a role in the regulation of transcription, the process where DNA is read in order to make an RNA copy of it, and exocytosis, the release of molecules by cells in order to communicate with their environment. One of the identified genes, MEIS1, has previously been related to two other sleep disorders: Periodic Limb Movements of Sleep (PLMS) and Restless Legs Syndrome (RLS). By collaborating with Konrad Oexle and colleagues from the Institute of Neurogenomics in Munich, Germany, they concluded that variants in the gene seem to contribute to all three disorders. Strikingly, PLMS and RLS are characterised by restless movement and sensation, respectively, whereas insomnia is characterised mainly by a restless stream of consciousness.
The researchers also found a strong genetic overlap with other traits – such as anxiety disorders, depression, neuroticism, and low subjective wellbeing: "This is an interesting finding, because these characteristics tend to go hand in hand with insomnia. We now know that this is partly due to the shared genetic basis," says neuroscientist Anke Hammerschlag (VU), PhD student and first author of the study.
The team also studied whether the same genetic variants were important for men and women. "Part of the genetic variants turned out to be different," says Professor Danielle Posthuma, a statistical geneticist at VU Amsterdam. "This suggests that, for some part, different biological mechanisms may lead to insomnia in men and women. We also found a difference between men and women in terms of prevalence: in the sample we studied, including mainly people older than 50, 33% of the women reported to suffer from insomnia. For men, this was 24%."
The study is published this week in Nature Genetics.
---
• Follow us on Twitter
• Follow us on Facebook
• Subscribe to us on YouTube
4th June 2017
Intel reveals Core i9 – the next generation of high-end processors
Chipmaker Intel has announced a new generation of processors, including the Core i9 series, its first teraflop desktop CPUs.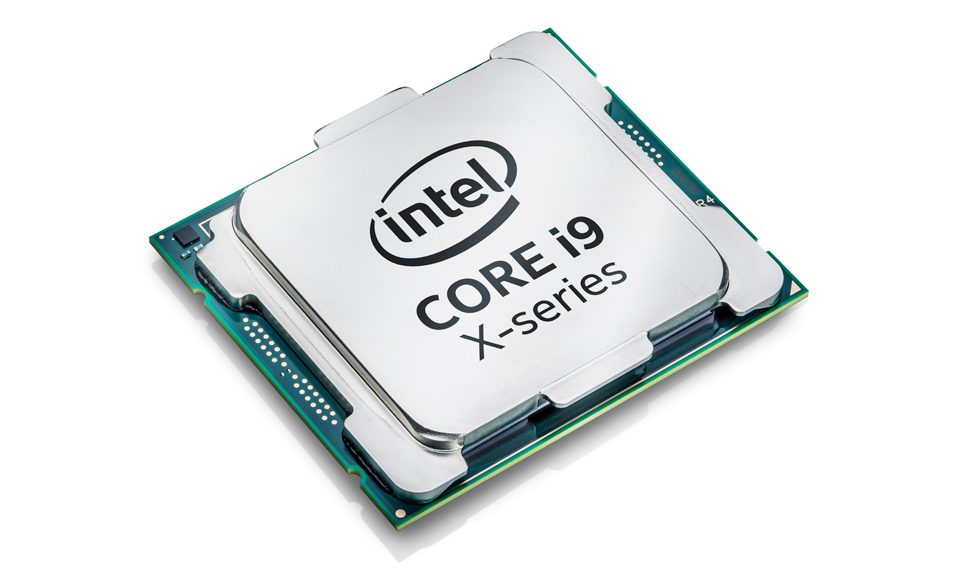 Intel has this week introduced a new family of microprocessors – the Core X-series – which the company describes as the most scalable, accessible and powerful desktop platform ever developed. This includes a new Core i9 brand and Core i9 Extreme Edition, the first consumer desktop CPU with 18 cores and 36 threads. The company is also launching the Intel X299, which adds even more I/O and overclocking capabilities.
Given their extreme power and speed, this family of processors is being pitched at gamers, content creators, and overclocking enthusiasts. Intel expects to increase its presence in high-end desktop markets and believes that customers will pay premiums in exchange for higher performance. Prices for the i9 line-up will range from $999 to $1999.
Prior to this announcement, Intel's high-end desktop processors (known as Broadwell-E) came with six, eight or 10 core options. The Core X-series will include five Core i9 chips, with a minimum of 10 cores and the top-end i9-7980 featuring a massive 18 cores. A major update has also been announced for Intel's Turbo Boost Max Technology 3.0, which will identify the two top cores and direct critical workloads to those, for a big jump on single or multithreaded performance.
The Core i9-7980 will be the first Intel consumer processor to exceed a teraflop of computing power, meaning it can perform a trillion computational operations every second. To put this in perspective, that is equal to the ASCI Red, which reigned as the world's most powerful supercomputer from 1997 until the year 2000. All Core i9 chips will have 3.3GHz base clock speeds, with up to 4.5GHz using Turbo Boost 3.0, and up to 44 PCIe lanes.
"The possibilities with this type of performance are endless," says Gregory Bryant, a senior vice president, in a blog post. "Content creators can have fast image rendering, video encoding, audio production and real-time preview – all running in parallel seamlessly so they spend less time waiting and more time creating. Gamers can play their favourite game, while they also stream, record and encode their gameplay, and share on social media – all while surrounded by multiple screens for a 12K experience with up to four discrete graphics cards."
In addition to Core i9, there are also three new i7 chips and an i5, including the quad-core i5-7640X and i7 models in 4, 6 and 8-core variants. Prices will range from $242 for the i5, to $599 for the i7-7820X.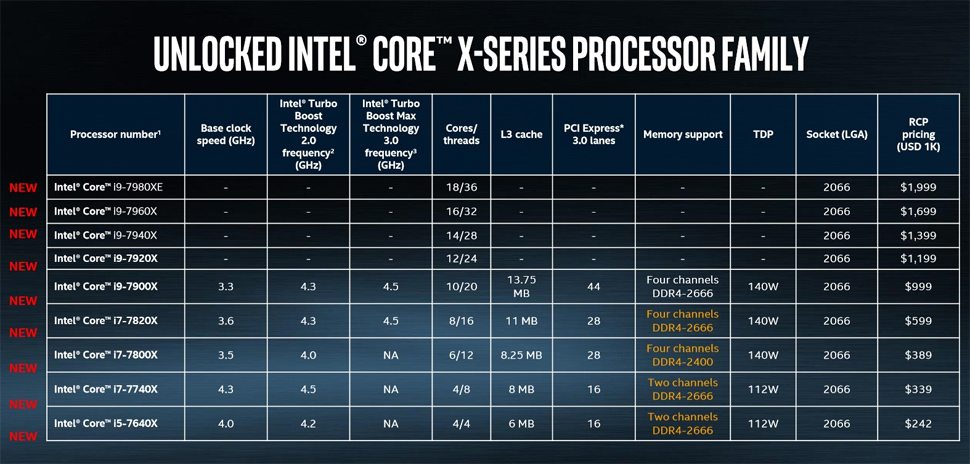 ---
• Follow us on Twitter
• Follow us on Facebook
• Subscribe to us on YouTube
2nd May 2017
A neurotech future will require new human rights laws
New human rights laws are needed to prepare for advances in neurotechnology that may put the 'freedom of the mind' at risk, according to a paper from the Institute for Biomedical Ethics in Switzerland.
New human rights laws to prepare for advances in neurotechnology that may put the 'freedom of the mind' at risk have been proposed in the open access journal Life Sciences, Society and Policy. The authors of the study suggest four new human rights laws could emerge in the near future to protect against exploitation and loss of privacy. The four laws are:
1. The right to cognitive liberty
2. The right to mental privacy
3. The right to mental integrity, and
4. The right to psychological continuity.
Marcello Ienca, lead author and PhD student at the Institute for Biomedical Ethics at the University of Basel, said: "The mind is considered to be the last refuge of personal freedom and self-determination, but advances in neural engineering, brain imaging and neurotechnology put the freedom of the mind at risk. Our proposed laws would give people the right to refuse coercive and invasive neurotechnology, protect the privacy of data collected by neurotechnology, and protect the physical and psychological aspects of the mind from damage by the misuse of neurotechnology."
Advances in neurotechnology, such as sophisticated brain imaging and the development of brain-computer interfaces, have led to these technologies moving away from a clinical setting and into the consumer domain. While these advances may be beneficial for individuals and society, there is a risk that the technology could be misused and create unprecedented threats to personal freedom.
Professor Roberto Andorno, co-author of the research, explained: "Brain imaging technology has already reached a point where there is discussion over its legitimacy in criminal court; for example as a tool for assessing criminal responsibility or even the risk of reoffending. Consumer companies are using brain imaging for 'neuromarketing', to understand consumer behaviour and elicit desired responses from customers. There are also tools such as 'brain decoders' which can turn brain imaging data into images, text or sound. All of these could pose a threat to personal freedom, which we sought to address with the development of four new human rights laws."
The authors explain that as neurotechnology improves and becomes commonplace, there is a risk that the technology could be hacked, allowing a third-party to 'eavesdrop' on someone's mind. In the future, a brain-computer interface used to control consumer technology could put the user at risk of physical and psychological damage caused by a third-party attack on the technology. There are also ethical and legal concerns over the protection of data generated by these devices that need to be considered.
International human rights laws make no specific mention to neuroscience, although advances in biomedicine have become intertwined with laws, such as those concerning human genetic data. Similar to the historical trajectory of the genetic revolution, the authors state that the on-going neurorevolution will force a reconceptualisation of human rights laws and even the creation of new ones.
Marcello Ienca added: "Science fiction can teach us a lot about the potential threat of technology. Neurotechnology featured in famous stories has in some cases already become a reality, while others are inching ever closer, or exist as military and commercial prototypes. We need to be prepared to deal with the impact these technologies will have on our personal freedom."
---
• Follow us on Twitter
• Follow us on Facebook