19th July 2017
Wearable electronics on skin can provide long-term health monitoring
Researchers at the University of Tokyo have made a "breathable" nanoscale mesh with an electronic sensor that can be worn on the skin for a week without discomfort, and could potentially monitor a person's health continuously for long periods.
A hypoallergenic, electronic sensor can be worn on the skin continuously for a week without discomfort, and is so light and thin that users forget they even have it on, says a group of Japanese scientists. The elastic electrode, constructed of "breathable" nanoscale meshes, holds promise for the development of non-invasive e-skin devices that can monitor a person's health continuously over a long period.
Wearable electronics that monitor heart rate and other health signs have made headway in recent years, with next-generation gadgets employing lightweight, elastic materials attached directly to the skin for more sensitive, precise measurements. However, while the ultrathin films and rubber sheets in these devices adhere and conform well to the skin, their lack of breathability is deemed unsafe for long-term use: dermatological tests show the fine, stretchable materials prevent sweating and block airflow around the skin, causing irritation and inflammation, which could lead to lasting physiological and psychological effects.
"We learned that devices that can be worn for a week or longer for continuous monitoring were needed for practical use in medical and sports applications," says Professor Takao Someya at the University of Tokyo's Graduate School of Engineering. His research group has previously developed an on-skin patch for measuring oxygen in blood.
In their latest research, they developed an electrode constructed from nanoscale meshes containing a water-soluble polymer, polyvinyl alcohol (PVA), and a gold layer – materials considered safe and biologically compatible with the body. The device can be applied by spraying a tiny amount of water, which dissolves the PVA nanofibres and allows it to stick easily to the skin – it will conform seamlessly with curvilinear surfaces of human skin, such as sweat pores and the ridges of fingerprint patterns.
The researchers conducted a skin patch test on 20 subjects and detected no inflammation of skin after they had worn the device for a week. The group also evaluated the permeability, with water vapour, of the nanomesh conductor – along with those of other substrates like ultrathin plastic foil and a rubber sheet – and found that its porous mesh structure exhibited superior gas permeability compared to other materials.
Furthermore, the scientists proved the device's mechanical durability through repeated bending and stretching, exceeding 10,000 times, of a conductor attached on the forefinger; they also established its reliability as an electrode for electromyogram recordings when its readings of the electrical activity of muscles were comparable to those obtained through conventional gel electrodes.
"It will become possible to monitor patients' vital signs without causing any stress or discomfort," says Someya about the future applications. In addition to nursing care and medical uses, the new device could enable continuous, precise monitoring of athletes' physiological signals and bodily motion without impeding their training or performance. The team's research is published this week in Nature Nanotechnology.
---
• Follow us on Twitter
• Follow us on Facebook
• Subscribe to us on YouTube
18th July 2017
Genetically modified bananas high in pro-vitamin A developed
Researchers have announced the development of a GM banana with higher levels of pro-vitamin A, which could improve the nutritional content of bananas in Africa.
Research by Queensland University of Technology has produced a golden-orange fleshed banana, rich in pro-vitamin A. The decade-long effort, led by Distinguished Professor James Dale, involved extensive laboratory tests at QUT, along with field trials in north Queensland. The results are published in the Plant Biotechnology Journal.
The genetic modification process had resulted in the identification and selection of banana genes that could be used to boost pro-vitamin A in bananas, Professor Dale said. The research, backed with $10 million from the Bill & Melinda Gates Foundation and the UK Government's Department for International Development, ultimately aims to improve the nutritional content of bananas in Uganda, where the fruit is a major staple food in daily diets.
"The East African Highland cooking banana is an excellent source of starch. It is harvested green then chopped and steamed," Professor Dale said. "But it has low levels of micronutrients – particularly pro-vitamin A and iron. The consequences of vitamin A deficiency are severe."
Worldwide, up to 700,000 children die from pro-vitamin A deficiency each year, with a further several hundred thousand going blind, according to the latest available figures.
"What we've done is take a gene from a banana that originated in Papua New Guinea and is naturally very high in pro-vitamin A, but has small bunches, and inserted it into a Cavendish banana," Professor Dale explained. "Over the years, we've been able to develop a banana that has achieved excellent pro-vitamin A levels, hence the golden-orange rather than cream-coloured flesh. Achieving these scientific results, along with their publication, is a major milestone in our quest to deliver a more nutritional diet to some of the poorest subsistence communities in Africa.
"We tried and tested hundreds of different genetic variations here in our lab and in field trials in Queensland until we got the best results. These elite genes have been sent to Uganda in test tubes, where they have been inserted into Ugandan bananas for field trials there."
If all goes according to plan, it is hoped that the new GM bananas could be used commercially in Uganda from 2021.
---
• Follow us on Twitter
• Follow us on Facebook
• Subscribe to us on YouTube
13th July 2017
The first ever movie encoded in DNA
Scientists at Harvard have used the CRISPR gene-editing system to store a GIF animation in the DNA of bacteria.
For the first time, a primitive movie has been encoded in – and then played back from – DNA in living cells. Scientists funded by the National Institutes of Health say it is a major step toward a "molecular recorder". In the future, this could make it possible to get read-outs, for example, of the changing internal states of neurons as they develop.
"We want to turn cells into historians," says neuroscientist Seth Shipman, Ph.D., a post-doctoral fellow at Harvard Medical School, Boston. "We envision a biological memory system that's much smaller and more versatile than today's technologies, which will track many events non-intrusively over time."
This proof-of-concept for a futuristic "molecular ticker tape" was published yesterday in the journal Nature. The ability to record sequential events like a movie at the molecular level could reinvent the concept of recording using molecular engineering, say the researchers. In this scheme, cells themselves could be induced to record molecular events – such as changes in gene expression over time – in their own genomes. Then the information could be retrieved simply by sequencing the genomes of the cells it is stored in.
"If we had those transcriptional steps, we could potentially use them like a recipe to engineer similar cells," added Shipman. "These could be used to model disease – or even in therapies."
The researchers first had to show that DNA can be used to encode not just genetic information, but any arbitrary sequential information into a genome. For this they turned to a revolutionary new gene editing technology, CRISPR. They encoded and retrieved an image of the human hand in DNA inserted into bacteria, before similarly encoding frames from a classic 1870s race horse in motion sequence of photos – an early forerunner of moving pictures.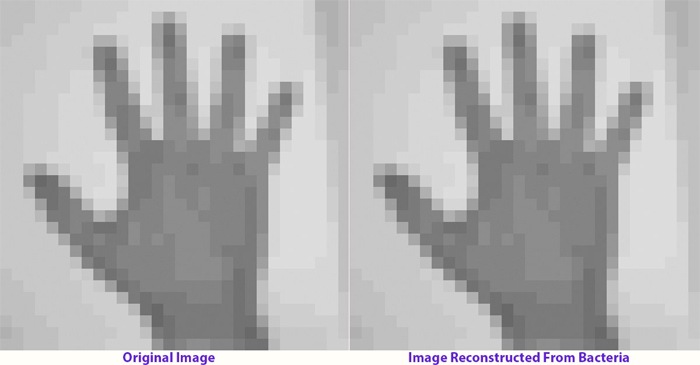 Over the course of five days, they sequentially treated bacteria with a frame of translated DNA. Afterwards, they were able to reconstruct the movie with 90% accuracy by sequencing the bacterial DNA.
"The sequential nature of CRISPR makes it an appealing system for recording events over time," explained Shipman.
Although this technology could be used in a variety of ways, the researchers ultimately hope to use it to study the brain.
"We want to use neurons to record a molecular history of the brain through development," said Shipman. "Such a molecular recorder will allow us to eventually collect data from every cell in the brain at once, without the need to gain access, to observe the cells directly, or disrupt the system to extract genetic material or proteins."
---
• Follow us on Twitter
• Follow us on Facebook
• Subscribe to us on YouTube
3rd July 2017
Select memories can be erased, leaving others intact
A study of snail neurons, published in Current Biology, suggests memories that trigger anxiety and PTSD could be "erased" without affecting normal memory of past events.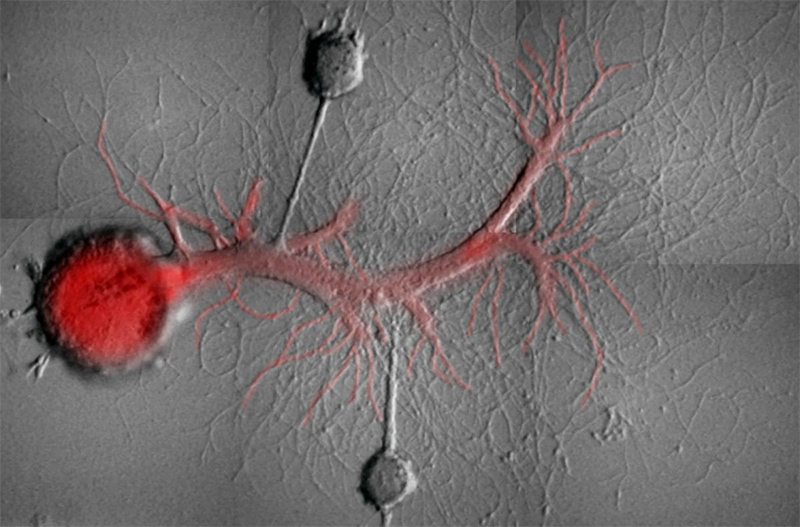 Different types of memories stored in the same neuron of the marine snail Aplysia can be selectively erased, according to a new study by researchers at Columbia University Medical Center (CUMC) and McGill University. Published in Current Biology, the findings suggest that it may be possible to develop drugs to "delete" memories that trigger anxiety and post-traumatic stress disorder (PTSD) without affecting other important memories of past events.
During their experiments, researchers stimulated two sensory neurons connected to a single motor neuron of the snail; one sensory neuron was stimulated to induce an associative memory and the other to induce a non-associative memory. By measuring the strength of each connection, it was found that the increase in the strength of each connection produced by the different stimuli was maintained by a different form of a Protein Kinase M (PKM) molecule (PKM Apl III for associative synaptic memory and PKM Apl I for non-associative). They found that each memory could be erased – without affecting the other – by blocking one of these two molecules.
In addition, they found that specific synaptic memories may also be erased by blocking the function of distinct variants of other molecules that either help produce PKMs or protect them from breaking down.
The researchers say their results could be useful in understanding human memory, because vertebrates have similar versions of the snail proteins that create long-term memories. The PKM-protecting protein KIBRA is also expressed in humans, and mutations of this gene produce intellectual disability.
"Memory erasure has the potential to alleviate PTSD and anxiety disorders by removing the non-associative memory that causes the maladaptive physiological response," says Jiangyuan Hu, PhD, an associate research scientist in the Department of Psychiatry at CUMC and co-author of the paper. "By isolating the exact molecules that maintain non-associative memory, we may be able to develop drugs that can treat anxiety without affecting the patient's normal memory of past events."
"Our study is a 'proof of principle' that presents an opportunity for developing strategies and perhaps therapies to address anxiety," said co-author Samuel Schacher, PhD, a professor of neuroscience in the Department of Psychiatry at CUMC. "For example, because memories are still likely to change immediately after recollection, a therapist may help to 'rewrite' a non-associative memory by administering a drug that inhibits maintenance of non-associative memory."
Future studies in preclinical models are needed, the researchers say, to better understand how PKMs are produced and localised at the synapse before it can be determined which drugs may weaken non-associative memories.
---
• Follow us on Twitter
• Follow us on Facebook
• Subscribe to us on YouTube
29th June 2017
No detectable limit to how long people can live
Emma Morano passed away in April. At 117 years old, the Italian woman was the oldest known living human being. Super-centenarians, such as Morano and Jeanne Calment of France – who famously lived to be 122 years old – continue to fascinate scientists and have led them to wonder just how long humans can live for. A study published in Nature last October concluded that the upper limit of human age is peaking at around 115.
Now, however, a new study by McGill University biologists Bryan G. Hughes and Siegfried Hekimi comes to a starkly different conclusion. By analysing the lifespan of the longest-living individuals from the USA, the UK, France and Japan for each year since 1968, Hekimi and Hughes found no evidence for such an upper limit, and if such a maximum exists, it has yet to be reached or identified.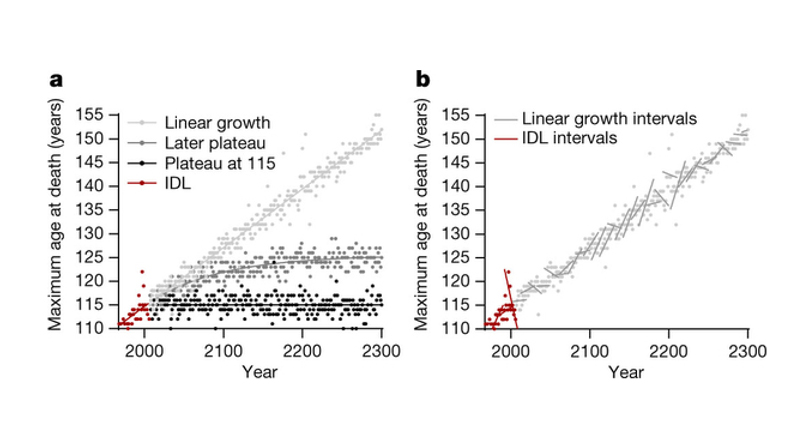 "We just don't know what the age limit might be. In fact, by extending trend lines, we can show that maximum and average lifespans could continue to increase far into the foreseeable future," Hekimi says. Many people are aware of what has happened with average lifespans. In 1920, for example, the average newborn Canadian could expect to live 60 years; a Canadian born in 1980 could expect 76 years, and today, life expectancy has jumped to 82. Maximum lifespan seems to follow the same trend.
It's impossible to predict what future lifespans in humans might look like, Hekimi says. Some scientists argue that technology, medical interventions, and improvements in living conditions could all push back the upper limit.
"It's hard to guess," Hekimi adds. "Three hundred years ago, many people lived only short lives. If we would have told them that one day most humans might live up to 100, they would have said we were crazy."

---
• Follow us on Twitter
• Follow us on Facebook
• Subscribe to us on YouTube