22nd April 2017
World's first electric VTOL jet completes maiden flight
Lilium Jet, the first zero-emission electric plane capable of Vertical Take-Off and Landing (VTOL), has completed a series of rigorous flight tests in the skies above Germany.
A two-seater prototype, as seen in the video below, executed a range of complex manoeuvres, including its signature mid-air transition from hover mode into wing-borne forward flight. Lilium is now developing a larger, five-seater version – designed for on-demand air taxi and ride-sharing services.
Celebrating the landmark moment, Lilium co-founder and CEO Daniel Wiegand said: "Seeing the Lilium Jet take to the sky and performing sophisticated manoeuvres with apparent ease is testament to the skill and perseverance of our amazing team. We have solved some of the toughest engineering challenges in aviation to get to this point.
"The successful test flight programme shows that our ground-breaking technical design works exactly as we envisioned. We can now turn our focus to designing the five-seater production aircraft."
The Lilium Jet is 100% electrically powered, so creates no harmful emissions, making it a potential solution to deteriorating air quality in towns and cities caused by road traffic. It is also the only electric aircraft capable of both VTOL and jet-powered flight, using wings for lift, similar to a conventional plane. Its advanced capabilities mean the Lilium Jet consumes around 90% less energy than drone-style aircraft, allowing it to achieve a range of greater than 300 km (186 miles) with a maximum cruising speed of 300 km/h (186 mph). In flight, the Jet's power consumption per kilometre will be comparable to an electric car.
Take-off and landing requires only a small open space or landing pad on a building, alleviating pressure on congested roads. In the future, Lilium claims that this combination of energy-efficient flight and minimal ground infrastructure will enable passenger flights to be made with pricing comparable to normal car taxis over the same distance. A typical journey by Lilium Jet will be at least 5x faster than by car, with even greater efficiencies in busy cities. For example, a flight from Manhattan to New York's JFK Airport will take around five minutes, compared to 55 minutes driving.
The ability of the Lilium Jet to travel long distances, quickly and at low cost, will also open new opportunities for people to live much further away from their place of work. Lilium describes this new phenomenon as "increasing the radius of living by 5x."
How the Lilium Jet Works
The Lilium Jet is a lightweight aircraft powered by 36 electric jet engines mounted to its wings via 12 moveable flaps. It is unique in combining the benefits of VTOL offered by helicopters and drones, with the speed and range of a jet aircraft. At take-off, the Lilium Jet's flaps are pointed downwards to provide vertical lift.
Once airborne, the flaps gradually tilt in to a horizontal position, providing forward thrust. When the wing flaps are horizontal, all of the lift required to keep the Lilium Jet in the air is provided by air passing over the wings – as with a conventional airplane.
Safety is of primary concern with Lilium, and the Jet is designed along the principle of "ultra-redundancy": the aircraft's engines are individually shielded, so the failure of a single unit cannot affect adjacent engines. Similarly, the Lilium Jet's power cells are designed to continue delivering sufficient power for continued flight and a safe landing in the unlikely event that part of the battery configuration fails. Lilium's Flight Envelope Protection System also prevents the pilot from performing manoeuvres that would take the aircraft beyond safe flight parameters.
Lilium's development team brings together more than 40 international world-class engineers and designers. The group shares the vision of a completely new type of individual transportation system. The company's mission statement is "to enable a world where everybody can fly anywhere, anytime."
---
• Follow us on Twitter
• Follow us on Facebook
8th April 2017
Major breakthrough in smart printed electronics
For the first time, researchers have fabricated printed transistors consisting entirely of two-dimensional nanomaterials.
Scientists from Advanced Materials and BioEngineering Research (AMBER) at Trinity College, Dublin, have fabricated printed transistors consisting entirely of 2-D nanomaterials for the first time. These materials combine new electronic properties with the potential for low-cost production.
This breakthrough could enable a range of new, futuristic applications – such as food packaging that displays a digital countdown to warn of spoiling, labels that alert you when your wine is at its optimum temperature, or even a window pane that shows the day's forecast. The AMBER team's findings were published yesterday in the leading journal Science.
This discovery opens the path for industry, such as ICT and pharmaceutical firms, to cheaply print a host of electronic devices, from solar cells to LEDs, with applications from interactive smart food and drug labels, to next-generation banknote security and e-passports.
Prof. Jonathan Coleman, an investigator in AMBER and Trinity's School of Physics, commented: "In the future, printed devices will be incorporated into even the most mundane objects such as labels, posters and packaging."
"Printed electronic circuitry (made from the devices we have created) will allow consumer products to gather, process, display and transmit information – for example, milk cartons could send messages to your phone warning that the milk is about to go out-of-date," he continued. "We believe that 2-D nanomaterials can compete with the materials currently used for printed electronics. Compared to other materials employed in this field, our 2-D nanomaterials have the capability to yield more cost effective and higher performance printed devices.
"However, while the last decade has underlined the potential of 2-D materials for a range of electronic applications, only the first steps have been taken to demonstrate their worth in printed electronics. This publication is important, because it shows that conducting, semiconducting and insulating 2-D nanomaterials can be combined together in complex devices. We felt that it was critically important to focus on printing transistors, as they are the electric switches at the heart of modern computing. We believe this work opens the way to print a whole host of devices solely from 2-D nanosheets."
Led by Prof. Coleman, in collaboration with the groups of Prof. Georg Duesberg (AMBER) and Prof. Laurens Siebbeles (TU Delft, Netherlands), the team used standard printing techniques to combine graphene nanosheets as the electrodes with two other nanomaterials, tungsten diselenide and boron nitride as the channel and separator (two important parts of a transistor), to form an all-printed, all-nanosheet, working transistor.
Printable electronics have developed over the last 30 years based mainly on printable carbon-based molecules. While these molecules can easily be turned into printable inks, such materials are somewhat unstable and have well-known performance limitations. There have been many attempts to surpass these obstacles using alternative materials, such as carbon nanotubes or inorganic nanoparticles, but these materials have also shown limitations in either performance or in manufacturability. While the performance of printed 2-D devices cannot yet compare with advanced transistors, the team believe there is a wide scope to improve performance beyond the current state-of-the-art for printed transistors.
The ability to print 2-D nanomaterials is based on Prof. Coleman's scalable method of producing 2-D nanomaterials, including graphene, boron nitride, and tungsten diselenide nanosheets, in liquids, a method he has licensed to Samsung and Thomas Swan. These nanosheets are flat nanoparticles that are a few nanometres thick, but hundreds of nanometres wide. Critically, nanosheets made from different materials have electronic properties that can be conducting, insulating or semiconducting and so include all the building blocks of electronics. Liquid processing is especially advantageous in that it yields large quantities of high quality 2-D materials in a form that is easy to process into inks. Prof. Coleman's publication provides the potential to print circuitry at extremely low cost, which will facilitate a wide range of applications from animated posters to smart labels.
Prof. Coleman is a partner in Graphene flagship, a €1 billion EU initiative to boost new technologies and innovation during the next 10 years.
---
• Follow us on Twitter
• Follow us on Facebook
31st January 2017
Cafe X Technologies launches robotic cafe
Cafe X Technologies, a new startup based in San Francisco, yesterday opened its first robotic cafe in the U.S. By combining machine learning and robotics, it aims to eliminate the variabilities that bog down today's coffee experience.
Cafe X Technologies, in partnership with WMF (a leading international maker of coffee machines), has developed a fully automated robotic cafe that integrates hardware and software to blend the functionality of baristas with specialty coffee preparation methods. Cafe X sets itself apart by removing the on-site wait time, the potential for preparation error, and other unexpected variability – which it claims will set a new standard for automation technology and the specialty coffee service industry.
"I've long been a big coffee consumer and there's never a guaranteed seamless experience," says founder and CEO, 23-year-old Henry Hu. "In today's world, you have two options for getting a cup of coffee: you're either in and out with something subpar or you're waiting in a 15-minute line for a great cappuccino. I started Cafe X to eliminate that inherent compromise and give people access to a tasty cup of coffee consistently and conveniently."
Customers can order customised espresso-based beverages on the spot at the ordering kiosk, or they can download the Cafe X app onto their mobile device to order in advance. Once the beverage is ready, they use touch screens on the cafe to type in a 4-digit order number which is either sent via text message or displayed on the Cafe X mobile app for iOS and Android. The Mitsubishi robot arm will then identify the customer's drink from the waiting stations and deliver it to them within seconds.
The machine is very fast – capable of preparing up to 120 drinks per hour, depending on the complexity of the orders. Customers can choose the brand of beans and customise the amount of milk and flavours used.
"This won't replace baristas, or the coffee shop experience that so many people have come to love – we don't aim to do that," says Hu. "What we're offering is the best possible experience for people who are looking for consistent specialty coffee to-go."
Cafe X has formed unique partnerships with local roasters to source specific premium ingredients and create unique drinks which are programed into the automated coffee systems. The menu prices start at $2.25 for an 8 oz cup and will vary depending on the customer's coffee bean selection which includes single origin options.
"There's an entire segment of the consumer population that's not buying coffee because it doesn't fit into their present moment," says John Laird, CEO of AKA Roasters. "We're truly excited to partner with the Cafe X team to expand to those customers we might not otherwise reach."
This machine has been installed at San Francisco's Metreon shopping centre. Hu is now in talks with a number of San Francisco-based tech companies to install Cafe X kiosks in their offices.
---
• Follow us on Twitter
• Follow us on Facebook
13th December 2016
Direct flights from Europe to Australia starting in 2018
Airline operator Qantas will begin offering the first non-stop flights between Europe and Australia using the 787-9 Dreamliner.
Qantas has announced it will operate non-stop flights between London and Perth using the 787-9 Dreamliner. The 9,008 mile (14,498 km) service will be the first regular passenger service to directly link Australia with Europe when it begins in March 2018.
Qantas Group CEO, Alan Joyce, said the history-making route would be a watershed for travel, tourism and trade: "When Qantas created the Kangaroo Route to London in 1947, it took four days and nine stops. Now, it will take just 17 hours from Perth non-stop. This is a game-changing route flown by a game-changing aircraft. Australians have never had a direct link to Europe before, so the opportunities this opens up are huge. It's great news for travellers because it will make it easier to get to London. It's great news for Western Australia because it will bring jobs and tourism. And it's great news for the nation, because it will bring us closer to one of our biggest trade partners and sources of visitors."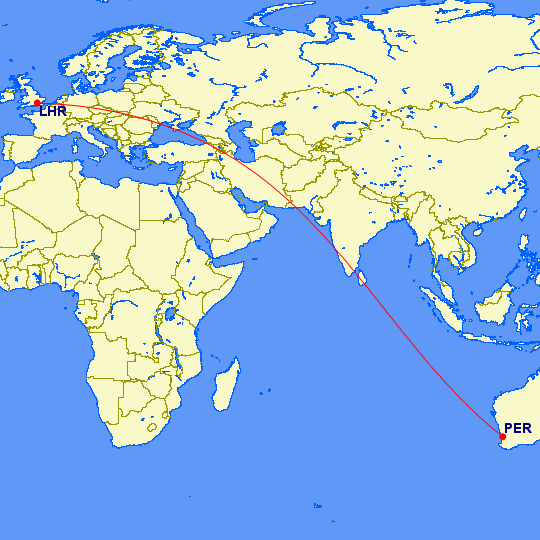 On such a long duration flight, passenger comfort was a key consideration, said Mr Joyce: "When we designed the interior of our 787s, we wanted to make sure passengers would be comfortable on the extended missions the aircraft was capable of. That's why we have features in our Economy seats that other airlines reserve for Premium Economy. Our Business Suite has been nicknamed 'mini First class' by many of our frequent flyers. And we're redesigning our onboard service to help reduce jetlag," he added.
In addition to enhanced cabin and seating design, other comfort factors include better air quality, a lower cabin noise and state-of-the-art technology to help reduce turbulence, providing a smoother flight. Passengers have instant access to thousands of hours of entertainment onboard, along with larger baggage lockers and bigger windows. The windows in the Dreamliner are 65% larger than comparable aircraft windows, allowing passengers to see more of the world.
Thanks to a lighter carbon fibre body, pioneering GEnx engines and other advanced onboard systems, the Dreamliner also uses less fuel – an impressive 20% less than a similarly-sized aircraft.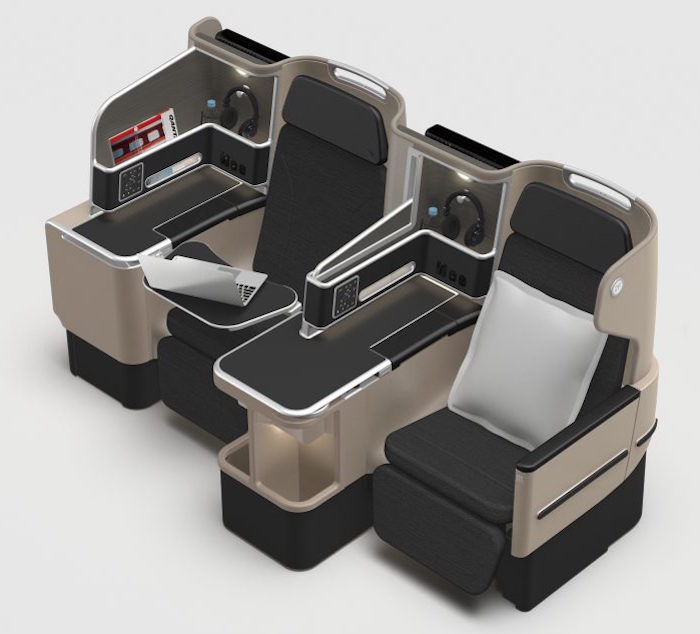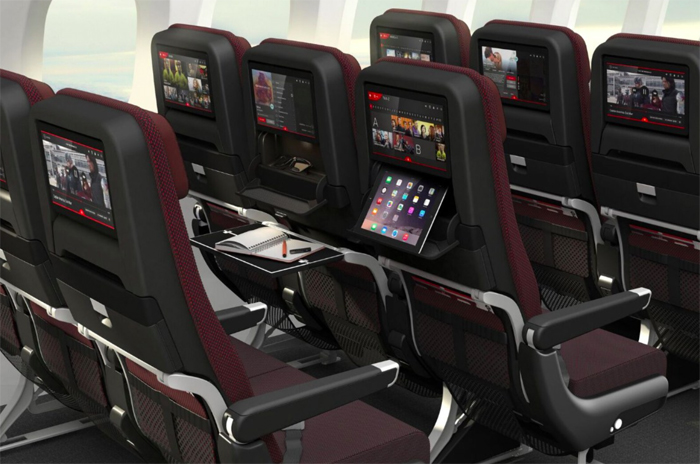 The direct route will appeal to travellers on the East Coast, as well as West Australians, helping to deliver a tourism boost, said Mr Joyce: "A direct flight makes travelling to Australia a much more attractive proposition to millions of people. We expect many travellers from Europe will start their time in Australia with a visit to Perth before going on to see other parts of the country. Our modelling shows that people from the East Coast – as well as Southern Australia – would fly domestically to Perth to connect to our non-stop London service. Some will take the opportunity to break their journey, whether it's for business meetings in Perth, to holiday or to visit family."
The new flight will operate through Qantas' existing domestic terminals (T3/4), which will be upgraded to accommodate international flights. The airline's current international services from Perth (to Singapore and to Auckland) will also move to this terminal, helping to simplify the journey for thousands of people every year. Qantas will move its operations to an expanded Terminal 1 at Perth Airport by 2025.
Seats on the Perth-London flights will go on sale in April 2017 for the first services in March 2018. The Boeing 787-9 Dreamliners used on this route will carry 236 passengers across Business, Premium Economy and Economy cabins.
---
• Follow us on Twitter
• Follow us on Facebook
16th November 2016
Solar nanotech clothing could revolutionise wearable technology
Scientists at the University of Central Florida are researching and developing solar nanotech-powered clothing.
Scientists have developed filaments that harvest and store the Sun's energy – and can be woven into textiles. The breakthrough would essentially turn jackets and other clothing into wearable, solar-powered batteries that never need to be plugged in. It could one day revolutionise wearable technology, helping everyone from soldiers who now carry heavy loads of batteries, to smartphone users who could charge a device while on the move by simply placing it in their pocket.
"The idea came to me: we make energy storage devices and we make solar cells in the labs. Why not combine these two devices together?" said Associate Professor Jayan Thomas, a nanotechnology scientist at the University of Central Florida's NanoScience Technology Centre.
Thomas has already been lauded for earlier ground-breaking research. Last year, he received an R&D 100 Award – given to the top inventions of the year worldwide – for his development of a cable that not only transmits energy like a normal cable, but can also store energy like a battery. He's also developing a semi-transparent solar cell that can be applied to windows, allowing some light to pass through, while simultaneously harvesting energy. This new work builds on that research.
Thomas was inspired by the clothing worn by Marty McFly in 80s sci-fi classic, Back to the Future Part II: "That movie was the motivation," he says. "If you can develop self-charging clothes or textiles, you can realise those cinematic fantasies – that's the cool thing."
His research team developed filaments in the form of copper ribbons that are thin, flexible and lightweight. The ribbons have a solar cell on one side and energy-storing layers on the other. Using a small, tabletop loom, the ribbons were woven into a square of yarn.
The proof-of-concept shows that the filaments could be laced throughout jackets or other outwear to harvest and store energy to power phones, personal health sensors and other tech gadgets. It's an advancement that overcomes the main shortcoming of solar cells: the energy they produce must flow into the power grid or be stored in a battery that limits their portability.
"A major application could be with our military," Thomas explains. "When you think about our soldiers in Iraq or Afghanistan, they're walking in the Sun. Some of them are carrying over 30 pounds of batteries on their bodies. It's hard for the military to deliver batteries to these soldiers in this hostile environment. A garment like this can harvest and store energy at the same time if sunlight is available."
There are a host of other potential uses, including electric cars that could generate and store energy whenever they're in the Sun.
"That's the future. What we've done is demonstrate that it can be made," Thomas said. "It's going to be very useful for the general public and the military and many other applications."
His team's research is published in the academic journal Nature Communications.

---
• Follow us on Twitter
• Follow us on Facebook
12th November 2016
Graphic cigarette warnings could prevent 652,000 deaths over next 50 years
A study published in the journal Tobacco Control finds that graphic warnings on cigarette packs could prevent 652,000 deaths in the U.S. over the next 50 years.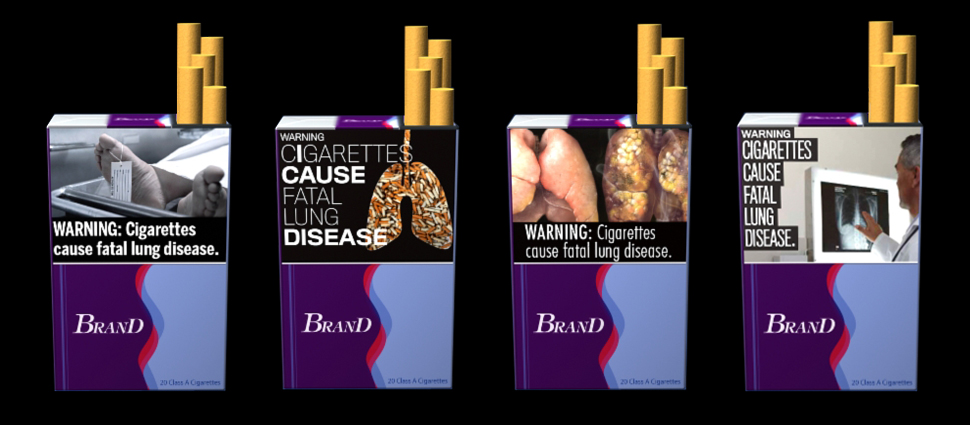 Using prominent, graphic images on cigarette packs warning against the dangers of smoking could avert more than 652,000 deaths, up to 92,000 low birth weight infants, up to 145,000 preterm births, and about 1,000 cases of sudden infant deaths in the U.S. over the next 50 years, say researchers from Georgetown Lombardi Comprehensive Cancer Center.
Their study, published online in the journal Tobacco Control, is the first to estimate the effects of pictorial warnings on cigarette packs on the health of both adults and infants in the U.S.
Although more than 70 nations have adopted or are considering adopting the World Health Organisation's Framework Convention for Tobacco Control to use such front and back of-the-pack warnings, they have not been implemented in the U.S. These pictorial warnings have been required by law, but an industry lawsuit has stalled implementation. Currently, a text-only warning appears on the side of cigarette packs in the U.S.
The study used a tobacco control policy model, known as "SimSmoke", developed by Georgetown Lombardi's David T. Levy, PhD, which looks at the effects of past smoking policies, as well as future policies. SimSmoke is peer-reviewed, and has been used and validated in more than 20 countries.
In this study, Levy and his colleagues looked at changes in smoking rates in Australia, Canada and the UK, which have already implemented prominent pictorial warning labels (PWLs). Eight years after PWLs were implemented in Canada, there was an estimated 12 to 20 percent relative reduction in smoking prevalence. After PWLs began to be used in Australia in 2006, adult smoking prevalence fell from 21.3 percent in 2007 to 19 percent in 2008. After implementation in the UK during 2008, smoking prevalence fell 10 percent in the following year.
The researchers used these and other studies and, employing the SimSmoke model, estimated that implementing PWLs in the U.S. would directly reduce smoking prevalence in relative terms by 5 percent in the near term, increasing to 10 percent over the long-term. If implemented in 2016, PWLs are estimated to reduce the number of smoking attributable deaths (heart disease, lung cancer and COPD) by an estimated 652,800 by 2065.
"The bottom line is that requiring large pictorial warnings would help protect the public health of people in the United States," says Prof. Levy. "There is a direct association between these warnings and increased smoking cessation and reduced smoking initiation and prevalence. That would lead to significant reduction of death and morbidity, as well as medical cost."
As of today, 40 percent of cancers diagnosed in the U.S. may have a link to tobacco use, according to the Centres for Disease Control and Prevention (CDC). It is the leading preventable cause of cancer and cancer deaths. Tobacco causes more than just lung cancer – based on current evidence, it can cause cancers of the mouth and throat, voice box, oesophagus, stomach, kidney, pancreas, liver, bladder, cervix, colon, rectum and a type of leukaemia. At least 70 chemicals found in tobacco smoke are known to cause cancer, with exposure to second-hand smoke (aka passive smoking) also causing it. Cigarette smoking is estimated to result in $289 billion a year in medical costs and productivity loss. About 70% of all smokers want to quit – and if they do so before the age of 40, they can gain almost all of the 10 years of life expectancy they would otherwise have lost.
"There are more than 36 million smokers in the U.S.," says Tom Frieden, CDC Director. "Sadly, nearly half could die prematurely from tobacco-related illnesses, including 6 million from cancer, unless we implement the programs that will help smokers quit."
New data released from the National Health Interview Survey shows that cigarette smoking among U.S. adults declined from 20.9 percent (45.1 million) in 2005 to 15.1 percent (36.5 million) in 2015. During 2014-2015 alone, there was a 1.7 percentage point decline, resulting in the lowest prevalence of adult cigarette smoking since the CDC's NHIS began collecting such data in 1965.
"When states invest in comprehensive cancer control programs – including tobacco control – we see greater benefits for everyone, and fewer deaths from tobacco-related cancers," said Lisa Richardson, director of CDC's Division of Cancer Prevention and Control. "We have made progress, but our work is not done."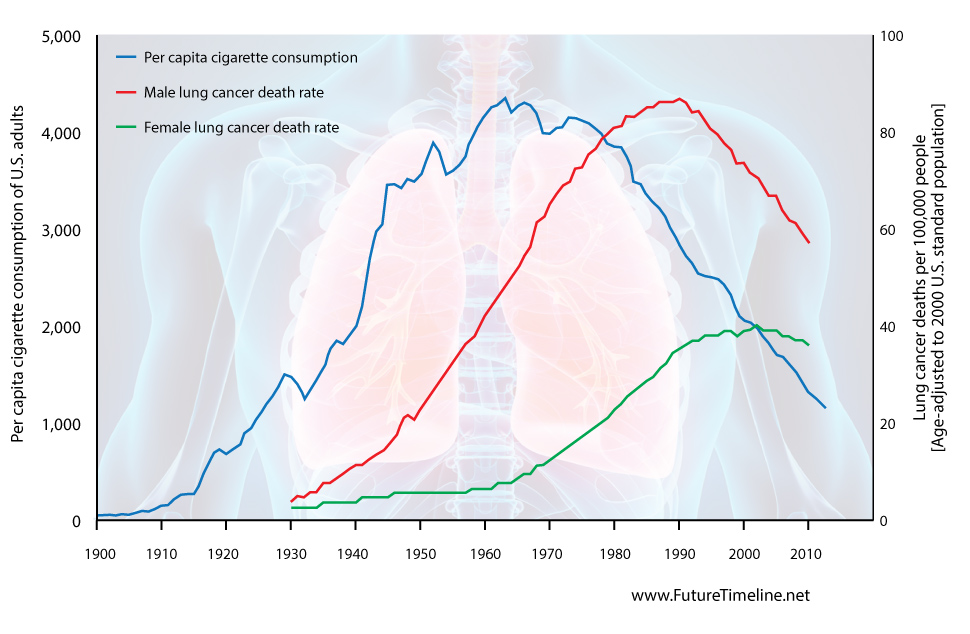 ---
• Follow us on Twitter
• Follow us on Facebook
30th October 2016
Tesla unveils solar roof tiles and Powerwall 2
By combining solar roof tiles, battery storage, and electric vehicles, Tesla hopes to create the opportunity for a zero emission lifestyle.
Last year, Tesla revealed the "Powerwall" – a revolutionary new energy storage system for homes and businesses. The company has now taken this concept a step further by unveiling a new range of solar-powered roof tiles, able to blend seamlessly into an existing building's appearance. In addition, Tesla has doubled the energy capacity of the original Powerwall, now released as a version 2. By combining the solar roof tiles, the Powerwall 2, and an electric vehicle, Tesla hopes to create the opportunity for a zero emission lifestyle.
The solar roof tiles will be available in four distinct styles: "Textured Glass Tile," "Slate Glass Tile," "Tuscan Glass Tile," and "Smooth Glass Tile." They can be integrated into both new homes, as well as older buildings whose existing roofs need replacing.
"The goal is to have solar roofs that look better than a normal roof, generate electricity, last longer, have better insulation, and actually have an installed cost that is less than a normal roof plus the cost of electricity," said Elon Musk, Tesla CEO. "So why would you buy anything else?" At his presentation in Los Angeles on Friday, the tiles were showcased on homes once used as the set for US drama Desperate Housewives.
The potential market for solar roof tiles is huge. In the US alone, up to five million new homes are built each year. Globally, the figure is 20 times higher. Musk is hoping Tesla/Solar City can supply at least 10% of new homes in the US with energy-generating solar roof tiles by 2020. Tesla expects the growth rate of energy products around the world to be far greater than that of electric vehicles alone.
The tiles are currently about 98% as efficient as traditional solar panels. However, Tesla is now working alongside 3M to develop an improved coating, which will not only restore the lost 2%, but could possibly even go above normal efficiency by "trapping" more light inside.
The first installations are expected to begin by summer next year. Since they are made from quartz glass, they should last much longer than a typical asphalt tile – at least two or three times longer, according to Musk.
Musk's presentation moved on to the Powerwall 2. This compact, wall-mounted battery unit stores 14kW/hour of energy from the roof tiles in daylight and has 7kW peak power output – twice the amount of the previous version and enough for a family to live comfortably off the grid. The Powerwall makes solar energy available as a power source 24/7. In the event of a grid outage, it can serve as back-up power. If necessary, multiple units can be stacked to combine even greater energy storage. Each device will retail at $5500.
In addition to the Powerwall 2 for homes and small businesses, Tesla offers the utility-scale Powerpack, now also launched as a version 2. Once again, this will provide twice the energy of its predecessor: 210kW/hour of storage and a peak output of 50kW. It has unlimited scalability, meaning it could power an entire town or city. Tesla recently announced the world's biggest utility-scale battery installation for Southern California Edison, an 80MWh project that is already under construction right now. To date, nearly 300MWh of Tesla batteries have been deployed in 18 countries around the world.
The Powerpack 2 is also matched with a new inverter, designed by Tesla and manufactured at the company's new Gigafactory, which started limited production in the first quarter of 2016. It is the lowest cost, highest efficiency and highest power density utility-scale inverter on the market. It also significantly simplifies the installation process of the entire Powerpack system by integrating a number of previously independent components into the inverter itself.
In his presentation, Musk was keen to emphasise that larger utility-scale energy will be just as important as localised power generation in the future – the two should not have to compete with each other, and the future is bright for both. He believes localised systems will account for about one-third of power generation and utilities about two-thirds.
The costs of solar power, batteries/energy storage and electric vehicles have been falling in recent years and will continue falling. In the near future, systems like that presented by Musk will become affordable to many more people and businesses. Solar-powered windows will emerge too, thanks to advances in transparent, light-harvesting materials. Combined with nationwide smart grids, to provide the optimal balancing of demand and production, this offers the prospect of a global clean energy revolution by 2030.
Full details of the solar roof tiles, Powerwall 2 and Powerpack 2 can be seen in the 20 minute presentation by Musk below. You can also visit the Tesla website at: https://www.tesla.com/energy
---
• Follow us on Twitter
• Follow us on Facebook
21st October 2016
AI milestone: a new system can match humans in conversational speech recognition
A new automated system that can achieve parity and even beat humans in conversational speech recognition has been announced by researchers at Microsoft.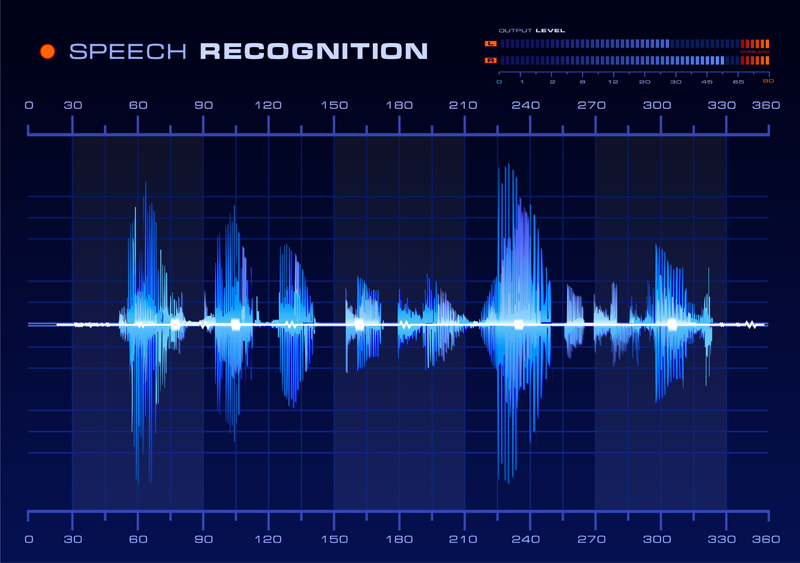 A team at Microsoft's Artificial Intelligence and Research group has published a study in which they demonstrate a technology that recognises spoken words in a conversation as well as a real person does.
Last month, the same team achieved a word error rate (WER) of 6.3%. In their new paper this week, they report a WER of just 5.9%, which is equal to that of professional transcriptionists and is the lowest ever recorded against the industry standard Switchboard speech recognition task.
"We've reached human parity," said Xuedong Huang, the company's chief speech scientist. "This is an historic achievement."
"Even five years ago, I wouldn't have thought we could have achieved this," said Harry Shum, the group's executive vice president. "I just wouldn't have thought it would be possible."
Microsoft has been involved in speech recognition and speech synthesis research for many years. The company developed Speech API in 1994 and later introduced speech recognition technology in Office XP and Office 2003, as well as Internet Explorer. However, the word error rates for these applications were much higher back then.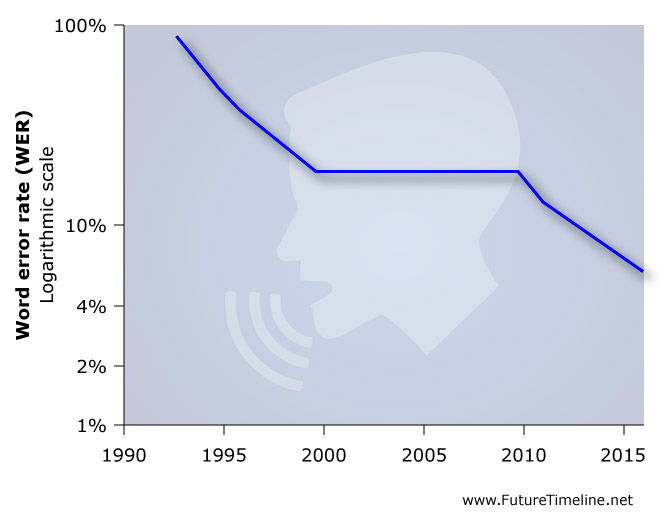 In their new paper, the researchers write: "the key to our system's performance is the systematic use of convolutional and LSTM neural networks, combined with a novel spatial smoothing method and lattice-free MMI acoustic training."
The team used Microsoft's own Computational Network Toolkit – an open source, deep learning framework. This was able to process deep learning algorithms across multiple computers, running a specialised GPU to greatly improve its speed and enhance the quality of research. The team believes their milestone will have broad implications for both consumer and business products, including entertainment devices like the Xbox, accessibility tools such as instant speech-to-text transcription, and personal digital assistants such as Cortana.
"This will make Cortana more powerful, making a truly intelligent assistant possible," Shum said.
"The next frontier is to move from recognition to understanding," said Geoffrey Zweig, who manages the Speech & Dialog research group.
Future improvements may also include speech recognition that works well in more real-life settings – places with lots of background noise, for example, such as at a party or while driving on the highway. The technology will also become better at assigning names to individual speakers when multiple people are talking, as well as working with a wide variety of voices, regardless of age, accent or ability.
The full study – Achieving Human Parity in Conversational Speech Recognition – is available at: https://arxiv.org/abs/1610.05256
---
• Follow us on Twitter
• Follow us on Facebook
13th October 2016
Playing golf can add five years to your life expectancy
Playing golf is likely to increase life expectancy, help prevent chronic diseases and improve mental health, a new study suggests.
Researchers from the University of Edinburgh reviewed 5,000 studies into golf to build a comprehensive picture of the sport's health benefits, as well as its potential drawbacks. They found it can significantly improve both physical and mental health for people of all ages, genders and backgrounds. Furthermore, it was shown that these improvements are of particular help to seniors, as the benefits of playing golf increase with age. Balance and muscle endurance, for example, can be enhanced in older people.
Golfers playing a regular round of 18 holes can walk four to eight miles, typically burning a minimum of 500 calories – easily enough to reach and exceed the minimum government recommendations for exercise. Even those using an electric cart were found to average four miles of walking. In addition to the obvious physical benefits, golf can significantly improve mental health and well-being – increasing exposure to sunshine and fresh air, while reducing the risk of anxiety, depression and dementia.
In one of the studies they analysed, the researchers noted a 40% reduction in mortality rates among 300,000 members of the Swedish Golf Federation, corresponding to an increase in life expectancy of about five years.
"The moderate physical activity that golf provides increases life expectancy, has mental health benefits, and can help prevent and treat more than 40 major chronic diseases, such as heart attacks, stroke, diabetes, breast and colon cancer," says Dr Andrew Murray, lead author and researcher for the Golf & Health Project at the University of Edinburgh. "Evidence suggests golfers live longer than non-golfers, enjoying improvements in cholesterol levels, body composition, wellness, self-esteem and self-worth. Given that the sport can be played by the very young to the very old, this demonstrates a wide variety of health benefits for people of all ages."
However, there were also a number of risks found to be associated with playing golf – such as lightning strikes, and accidents involving carts. Golf was found to be the sport with the highest incidence of lightning strikes in the US, while more than 15,000 golf cart-related injuries were reported a year.
Their study is published online this month in the British Journal of Sports Medicine.
---
• Follow us on Twitter
• Follow us on Facebook
26th August 2016
World's first commercial drone delivery service
Domino's Pizza Enterprises Limited has joined forces with a global leader in drone deliveries, Flirtey, to launch the first commercial drone delivery service in the world.
Domino's Pizza Enterprises Limited (Domino's) has joined forces with a global leader in drone deliveries, Flirtey to launch the first commercial drone delivery service in the world. The two companies exhibited the first stage of their partnership with a demonstration of pizza delivery by drone yesterday in Auckland, New Zealand. The successful demonstration was also attended by the Civil Aviation Authority (CAA) and Minister of Transport Simon Bridges.
The test was conducted under Civil Aviation Rules Part 101 and marks a final step in Flirtey's approval process – following which, the partnership will aim to connect people with pizza via CAA-approved trial store-to-door drone deliveries from a selected Domino's New Zealand store with flights to customer homes later this year.
New Zealand was selected as the launch market given that its current regulations allow for businesses to embrace unmanned aircraft opportunities, which enable the gradual testing of new and innovative technologies. Domino's Group CEO and Managing Director, Don Meij said the company's growth in recent years had led to a significant increase in the number of deliveries and that Domino's is constantly looking for innovative and futuristic ways to improve its service.
"With the increased number of deliveries we make each year, we were faced with the challenge of ensuring our delivery times continue to decrease and that we strive to offer our customers new and progressive ways of ordering from us," he said. "Research into different delivery methods led us to Flirtey. Their success within the airborne delivery space has been impressive and it's something we have wanted to offer our customers."
The use of drones as a delivery method is designed to work alongside Domino's current delivery fleet and will be fully integrated into online ordering and GPS systems.
"Domino's is all about providing customers with choice and making customer's lives easier. Adding innovation such as drone deliveries means customers can experience cutting-edge technology and the convenience of having their Supreme pizza delivered via air to their door. This is the future. We have invested heavily to provide our stores with different delivery fleet options – such as electric scooters, e-bikes and even the Domino's Robotic Unit - DRU that we launched earlier this year.
"We've always said that it doesn't make sense to have a 2-tonne machine delivering a 2-kilogram order. DRU DRONE is the next stage of the company's expansion into the artificial intelligence space and gives us the ability to learn and adopt new technologies in the business."
The Flirtey delivery drone is constructed from carbon fibre, aluminium and 3D printed components. It is a lightweight, autonomous and electrically driven unmanned aerial vehicle. It lowers its cargo via tether and has built-in safety features such as low battery return to safe location and auto-return home in case of low GPS signal or communication loss.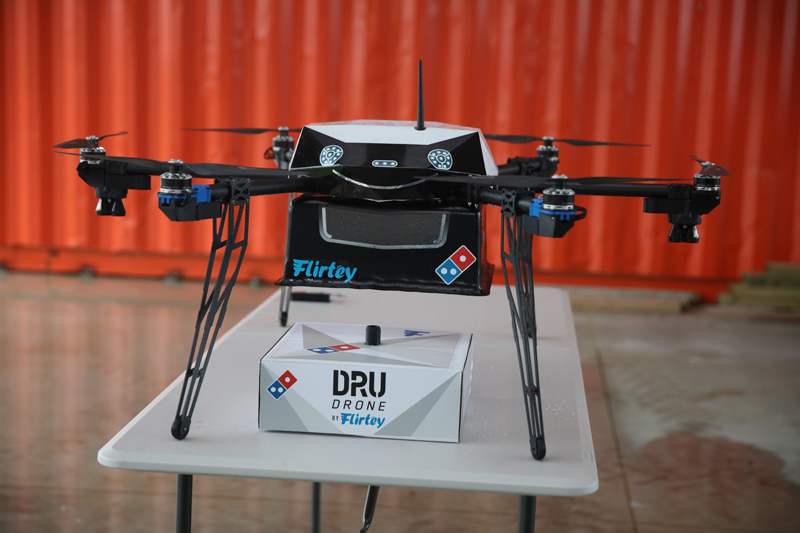 The reach that a drone offers is greater than other current options which are restricted by traffic, roads and distance. Domino's will look to the results of the trial to determine where drones are implemented further.
"What drones allow us to do is to extend that delivery area by removing barriers such as traffic and access, as well as offering a much faster, safer delivery option, which means we can deliver further afield than we currently do to our rural customers while reaching our urban customers in a much more efficient time."
The trial flights are set to commence later this year following the beginning of daylight savings in New Zealand. Domino's will offer Drone Delivery Specials at the launch of the trial with plans to extend the dimensions, weight and distance of deliveries, based on results and customer feedback.
"These trial deliveries will help provide the insight we need to extend the weight carried by the drone and distance travelled," said Meij. "It is this insight that we hope will lead to being able to consider a drone delivery option for the majority of our orders. We are planning a phased trial approach which is based on the CAA granting approval, as both Domino's and Flirtey are learning what is possible with the drone delivery for our products – but this isn't a pie in the sky idea. It's about working with the regulators and Flirtey to make this a reality."
Flirtey CEO Matt Sweeny said: "Launching the first commercial drone delivery service in the world is a landmark achievement for Flirtey and Domino's, heralding a new frontier of on-demand delivery for customers across New Zealand and around the globe. New Zealand has the most forward-thinking aviation regulations in the world, and with our new partnership, we are uniquely positioned to bring the same revolutionary drone delivery service to customers globally. We are getting closer to the time where you can push a button on your smartphone and have Domino's delivered by drone to your home."
Domino's is looking at opportunities for drone delivery trials in its six other markets – Australia, Belgium, France, The Netherlands, Japan and Germany.
---
• Follow us on Twitter
• Follow us on Facebook
12th July 2016
A new survey reveals the technologies Americans think will disrupt traditional industries over the next 20 years.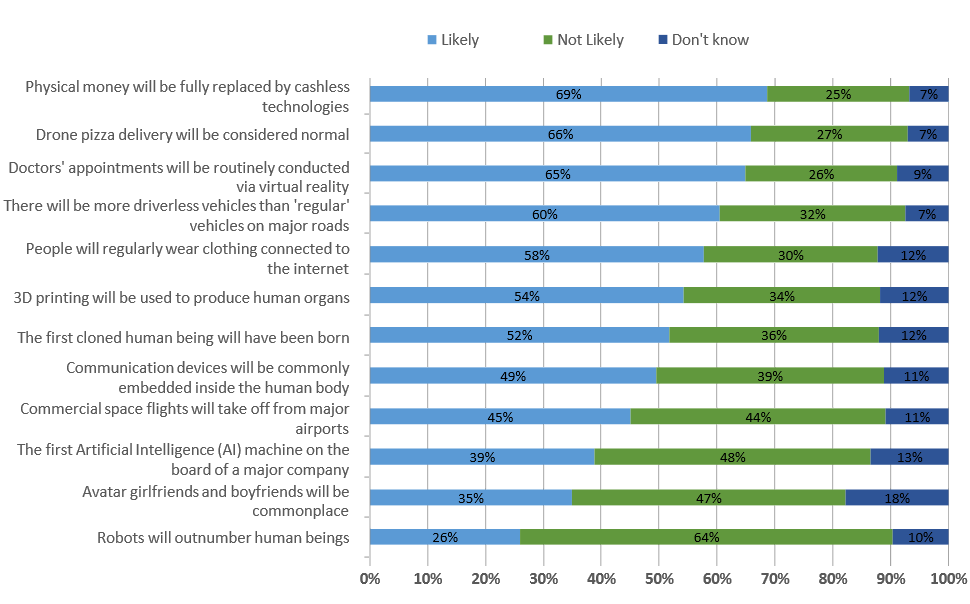 This survey was inspired by a list of predictions made by Imperial College London's Tech Foresight research team, released as part of Technology Week in London. SMG Insight/YouGov interviewed 2,088 American adults to find their views on technology in 20 years' time. The results show that a large majority of people (69%) believe that physical money will disappear, two-thirds (66%) believe that pizza deliveries via drone will be commonplace and virtual reality will be routinely used for doctors' appointments. About half the respondents believe it likely that communication devices will be commonly embedded in our bodies. The prediction seen as the least likely is that robots will outnumber human beings, with only 26% considering this likely.
Professor David Gann, Vice President of Innovation at Imperial College London, commented: "London's technologists, scientists, medics and entrepreneurs are creating the future. No city in the world enjoys London's quotient of talent, technology, culture and capital. It is a potent combination. It's an environment where ideas flourish, design and innovation is embraced and new technologies are transforming our lives for the better."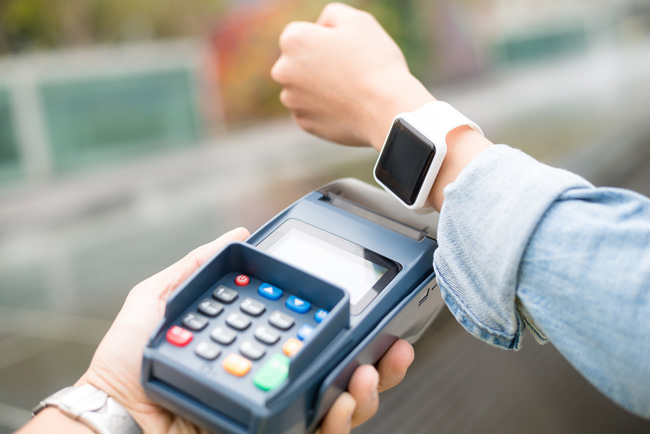 Separate research from Accenture recently revealed the impact of technology on the global economy, with its Digital Multiplier report estimating that the digital economy currently represents 22.5 percent of the world's GDP. This is expected to rise to 25 percent by 2020.
The US is the world's most digital economy, with existing digital investments accounting for 33 percent of its output. Accenture's report highlights how digital skills and digital technologies are having impacts across various sectors – 22 percent of the global retail industry's output is derived from digital, 28 percent in health, and 20 percent in consumer goods.
What are your predictions for 2036? Let us know in the comments below...
---
• Follow us on Twitter
• Follow us on Facebook