3rd October 2015
A breakthrough in replacing silicon with carbon nanotubes
IBM has announced a breakthrough that will accelerate the replacement of silicon transistors with carbon nanotubes. Their new method could work down to 1.8 nanometre node sizes.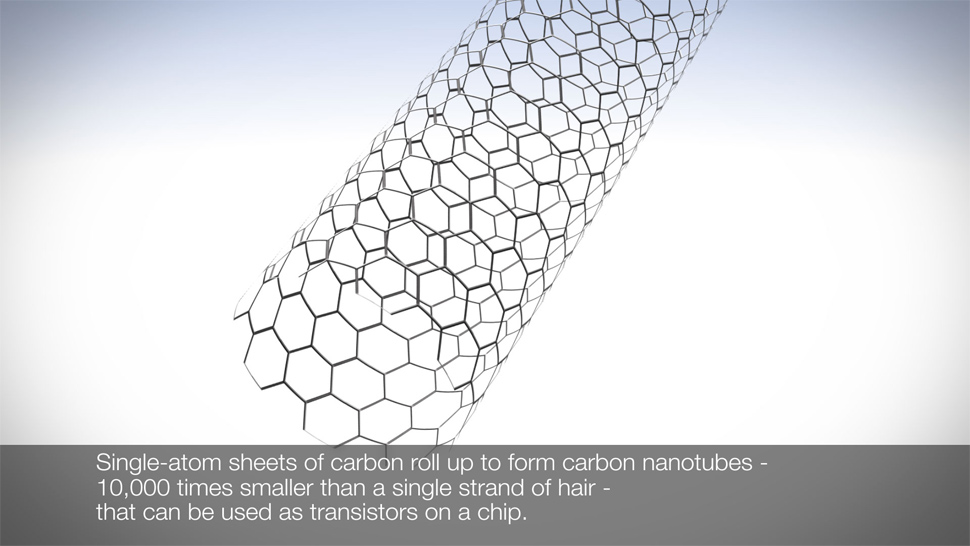 IBM this week announced a major engineering breakthrough that could accelerate carbon nanotubes replacing silicon transistors to power future computing technologies. Researchers at the company have demonstrated a new way to shrink transistor contacts, without reducing performance of carbon nanotube devices – paving the way to dramatically faster, smaller and more powerful chips beyond the capabilities of traditional semiconductors. The details were published yesterday in the journal Science.
IBM has overcome a major hurdle that silicon and other transistor technologies face when scaling down. In any transistor, two things scale: the channel and its two contacts. As devices become ever smaller, increased contact resistance for carbon nanotubes has hindered performance gains, until now. These results could overcome contact resistance challenges all the way to 1.8 nanometre nodes – four technology generations away.
Carbon nanotube chips could greatly improve the capabilities of high performance computers, enabling Big Data to be analysed faster, increasing the power and battery life of mobile devices and the Internet of Things, and allowing cloud data centres to deliver services more efficiently and economically.
Silicon transistors – tiny switches that carry information on a chip – have been shrunk year after year since the mid-20th century, but are now approaching the limits of miniaturisation. With Moore's Law running out of steam, shrinking the size of the transistor, including the channels and contacts – without compromising its performance – has been a major challenge in recent years.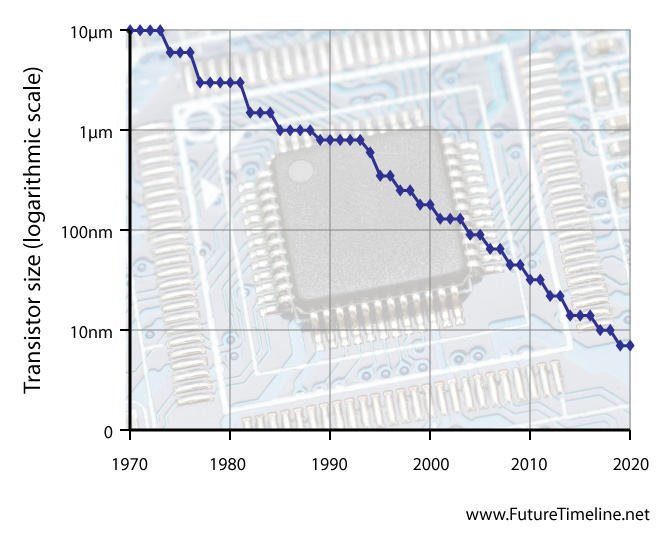 IBM has previously shown that carbon nanotube transistors can operate as excellent switches at channel dimensions of less than ten nanometres – equivalent to 10,000 times thinner than a strand of human hair and less than half the size of today's leading silicon technology. IBM's new contact approach overcomes the other major hurdle in incorporating carbon nanotubes into semiconductor devices, which could result in smaller chips with greater performance and lower consumption of power.
Earlier this summer, IBM unveiled the first 7 nanometre node silicon test chip, pushing the limits of silicon technologies. By advancing the research of carbon nanotubes to replace traditional silicon devices, IBM is paving the way for a post-silicon future and delivering on its $3 billion chip R&D investment announced in July 2014.
"These chip innovations are necessary to meet the emerging demands of cloud computing, Internet of Things and Big Data systems," said vice president of Science & Technology at IBM Research, Dario Gil. "As silicon technology nears its physical limits, new materials, devices and circuit architectures must be ready to deliver the advanced technologies that will be required by the Cognitive Computing era. This breakthrough shows that computer chips made of carbon nanotubes will be able to power systems of the future sooner than the industry expected."
| | |
| --- | --- |
| | IBM's new carbon nanotube bonding technique, showing the fabricated nanotube transistor with end-bonded contact and a contact length below 10 nm, with potential to scale to 1.8 nm. |
Carbon nanotubes represent a new class of semiconductor materials, consisting of single atomic sheets of carbon rolled into a tube. They form the core of a transistor device whose superior electrical properties could allow Moore's Law to continue for at least several more generations.
Electrons in carbon transistors can move more easily than in silicon-based devices, and the ultra-thin body of carbon nanotubes provide additional advantages at the atomic scale. Inside a chip, contacts are the valves that control the flow of electrons from metal into the channels of a semiconductor. As transistors begin to shrink in size, electrical resistance increases within the contacts, which impedes performance. Until now, decreasing the size of the contacts on a device caused a commensurate drop in performance – a challenge facing both silicon and carbon nanotube transistor technologies.
IBM researchers had to forego traditional contact schemes by inventing a metallurgical process akin to "microscopic welding", which chemically binds the metal atoms to the carbon atoms at the ends of nanotubes. This end-bonded contact scheme allows the contacts to be shrunk below 10 nanometres without deteriorating performance of the carbon nanotube devices.
"For any advanced transistor technology, the increase in contact resistance due to the decrease in the size of transistors becomes a major performance bottleneck," Gil added. "Our novel approach is to make the contact from the end of the carbon nanotube, which we show does not degrade device performance. This brings us a step closer to the goal of a carbon nanotube technology within the decade."
| | |
| --- | --- |
| | A set of end-contacted nanotube transistors. Credit: IBM Research |
3rd October 2015
Self-assembling material could lead to artificial veins
Researchers at Queen Mary University London (QMUL) have demonstrated a self-assembling organic material that grows and changes shape and which could lead to artificial veins.
Researchers at Queen Mary University of London have developed a way of assembling organic molecules into complex, tubular, tissue-like structures, without the use of moulds or techniques like 3D printing.
The study, published this week in the journal Nature Chemistry, describes how peptides and proteins can be used to create materials that exhibit dynamic behaviours found in biological tissues – like growth, morphogenesis, and healing.
The method uses solutions of peptide and protein molecules that, upon touching each other, self-assemble to form a dynamic tissue at the point at which they meet. As the material assembles itself, it can be easily guided to grow into complex shapes.
This discovery could lead to the engineering of tissues like veins, arteries, or even the blood-brain barrier, which would allow scientists to study diseases such as Alzheimer's with a high level of similarity to the real tissue, which is currently impossible. The technique could also contribute to the creation of better implants, complex tissues, or more effective drug screening methods.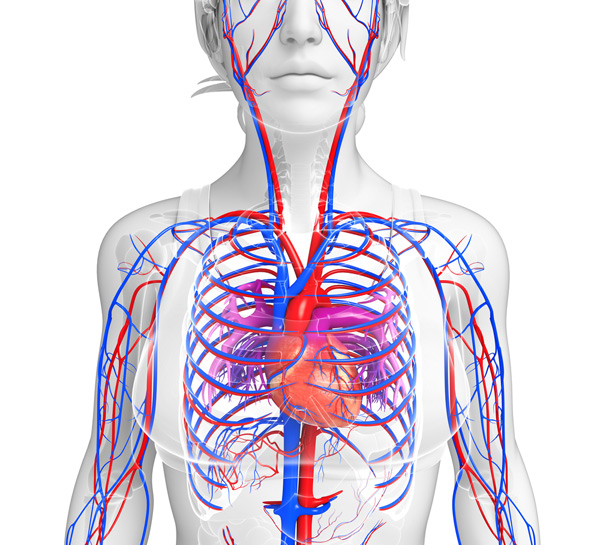 Alvaro Mata, Director of the Institute of Bioengineering at QMUL, said: "What is most exciting about this discovery is the possibility for us to use peptides and proteins as building-blocks of materials with the capacity to controllably grow or change shape, solely by self-assembly."
Karla Inostroza-Brito, PhD student and first author of the paper, said: "The system is dynamic, so it can be triggered on demand to enable self-assembly with a high degree of control, which allows the creation of complex shapes with a structure that resembles elements of native tissue."
1st October 2015
NASA selects five candidate missions for early 2020s unmanned exploration
As part of its Discovery Program, NASA has selected five unmanned mission concepts that will be refined over the next year, with one or two being chosen for launch in the early 2020s. The submitted proposals would study Venus, near-Earth objects and a variety of asteroids.
Created in 1992, the Discovery Program specialises in low-cost, unmanned exploration missions with highly focused scientific goals. The program has funded and developed 12 missions to date – including MESSENGER, Dawn, Stardust, Deep Impact, Genesis and GRAIL, and is currently completing development of InSight.
For this latest mission selection, each of the investigation teams will receive $3 million to perform concept design studies and analyses. Following a detailed review and evaluation, NASA will make the final choices by September 2016 for continued development leading up to launch. Any selected mission will cost approximately $500 million, not including launch vehicle funding or post-launch operations.
"The selected investigations have the potential to reveal much about the formation of our solar system and its dynamic processes," said John Grunsfeld – astronaut and associate administrator for NASA's Science Mission Directorate in Washington. "Dynamic and exciting missions like these hold promise to unravel the mysteries of our solar system and inspire future generations of explorers. It's an incredible time for science, and NASA is leading the way."
Proposals for spaceflight concepts were requested back in November 2014. A panel of scientists and engineers reviewed 27 submissions and this week narrowed it down to the remaining five candidates:
Deep Atmosphere Venus Investigation of Noble gases, Chemistry, and Imaging (DAVINCI)

DAVINCI would study the chemical composition of Venus' atmosphere during a 63-minute descent. It would answer scientific questions that have been considered high priorities for many years, such as whether volcanoes are active today on the surface of Venus and how the surface interacts with the atmosphere of the planet.
The Venus Emissivity, Radio Science, InSAR, Topography, and Spectroscopy mission (VERITAS)

VERITAS would produce global topography and imaging of Venus' surface with a spatial resolution of 30m globally, down to as low as 15m for some areas of the planet. It would create the first detailed maps of deformation and global surface composition. These capabilities would be an order of magnitude or better than the earlier Magellan spacecraft (pictured) – revealing definitive information on key geologic processes not possible with Magellan's data.
Psyche orbiter

Psyche would explore the origin of planetary cores by studying the metallic asteroid Psyche, one of the largest bodies in the main belt. This asteroid has a powerful magnetic field. It is likely the result of a violent hit-and-run with another object that stripped off the outer layers of a protoplanet.
Near Earth Object Camera (NEOCam)

NEOCAM would discover ten times more near-Earth objects than all NEOs discovered to date. It would also begin to characterise them.
Lucy

Lucy would perform the first reconnaissance of the Jupiter Trojan asteroids – objects thought to hold vital clues about the history of the solar system.