30th May 2016
MasterCard unveils the first commerce application for humanoid robot Pepper
Customers at Pizza Hut restaurants in Asia will soon get the chance to have their order taken by a robot.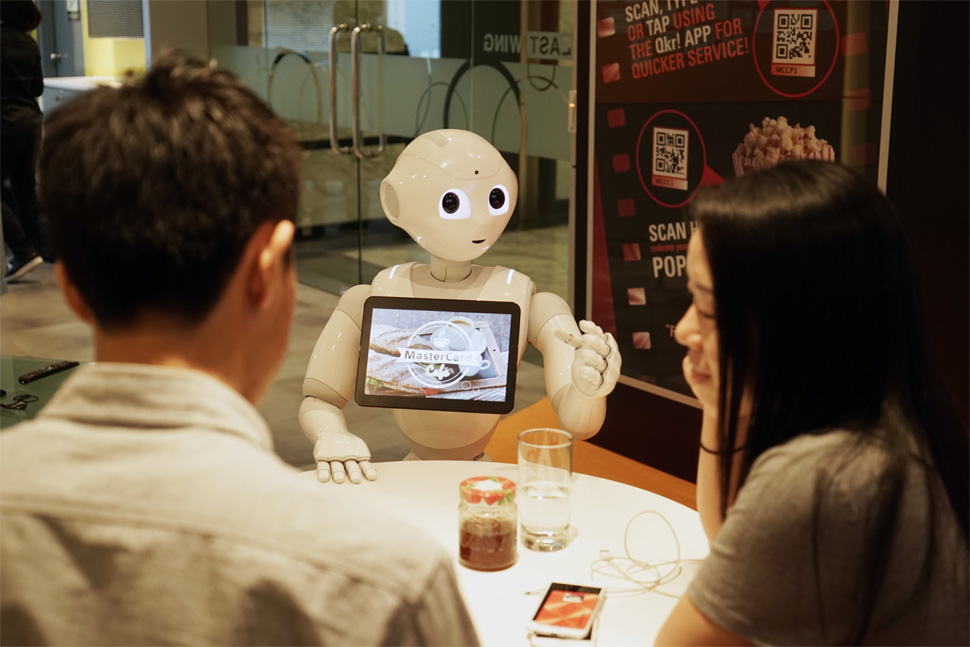 MasterCard has unveiled the first commerce application for SoftBank Robotics' humanoid robot Pepper. The application will be powered by MasterPass, the global digital payment service from MasterCard that connects consumers with merchants, enabling them to make fast, simple, and secure digital payments across channels and devices. Pizza Hut Restaurants Asia P/L will be the inaugural launch partner working together with MasterCard to create innovative customer engagement with Pepper.
A major first step in bringing conversational commerce experiences to merchants and consumers, this new app will extend the robot's ability to integrate customer service, access to information and sales into a seamless and consistent user experience. Pizza Hut Asia will be piloting the Pepper robot for order-taking and personalised engagement in its stores by the end of 2016.
"Consumers have come to expect personalised service, customised offers, and simple and seamless processes both in-store and online," said Tobias Puehse, Vice President for Innovation Management, Digital Payments & Labs at MasterCard. "The app's goal is to provide consumers with a more memorable and personalised shopping experience beyond today's self-serve machines and kiosks, by combining Pepper's intelligence with a secure digital payment experience via MasterPass."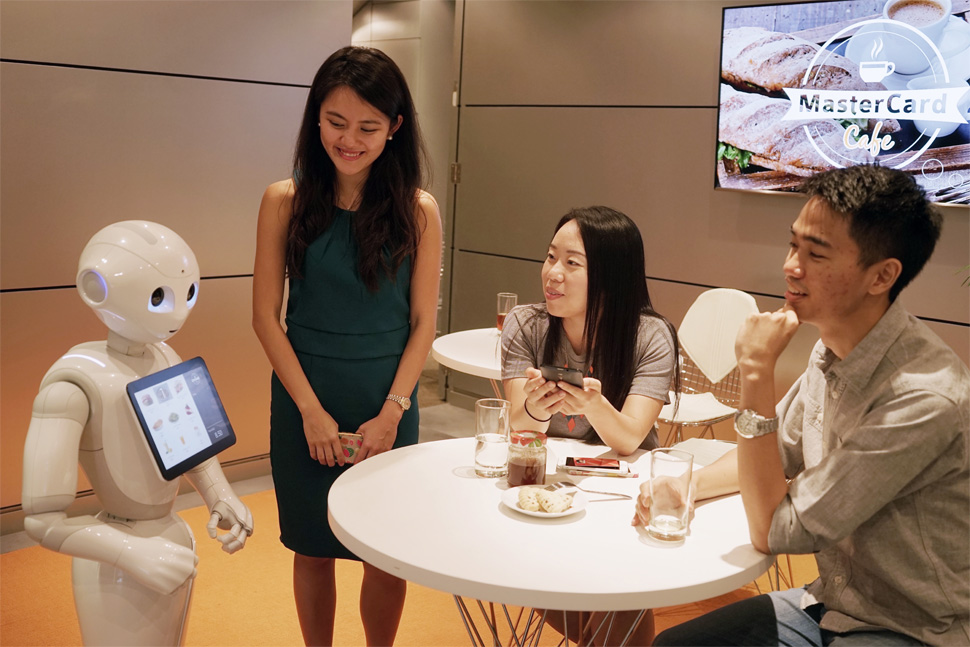 The robot will be installed in "between six and ten stores in Asia this year," said John Sheldon, Global SVP, Innovation Management, MasterCard Labs. Pepper can speak 19 languages and will "add more intelligence to kiosk ordering. Pepper guides you through the process of placing the order and can answer nutritional questions and communicate any specials."
A customer will be able to initiate an engagement by simply greeting Pepper and pairing their MasterPass account by either tapping the Pepper icon within the wallet or by scanning a QR code on the tablet that the robot holds. After pairing with MasterPass, Pepper can assist cardholders by providing personalised recommendations and offers, additional information on products, or assistance in checking out and paying for items. Pepper will initiate, approve and complete a transaction by connecting to MasterPass via a Wi-Fi connection and the entire transaction happens within the wallet.
Pepper has a number of human-like features. The robots "are intentionally designed to convey emotion," using sensors and cameras "to interpret the emotional state of the person they are interacting with and the cameras that it's using are evaluating the behaviour." For example, if the customer is excited and animated, so, too, would be Pepper. If the customer's movements are more muted, "then it would instead respond with a lot calmer and smaller gestures, so as to put that person at ease." If the customer gives his or her permission, the robot can remember their order history and ask if they want the same food or drink this time.
"We are excited to welcome Pepper to the Pizza Hut family," said Vipul Chawla, Managing Director of Pizza Hut Restaurants Asia. "Core to our digital transformation journey is the ability to make it easier for customers to engage, connect and transact with Pizza Hut. With an order-and-payment-enabled Pepper, customers can now come to expect personalised ordering, reduce wait time for carryout, and have a fun, frictionless user experience."
---
• Follow us on Twitter
• Follow us on Facebook
28th May 2016
Futuristic bus concept to be tested in China
A radical new "straddling bus" that allows cars to drive underneath it will be tested in China this summer.
Plans for the Land Airbus – proposed by the Transit Explore Bus company – have been floating around for several years. Previous versions failed to have much of an impact, but last week a model was showcased at the China Beijing International High-Tech Expo (CHITEC); and a full-scale prototype is now planned for testing on the streets of Qinhuangdao, a coastal city about 200km east of Beijing, this July or August.
The Land Airbus would measure 60m (197 ft) in length, 7.8m (25 ft) in width and 4.5m (15 ft) in height. Travelling on rails at each side of a road, it could arch over the flow of traffic, spanning two lanes, with cars and other small vehicles able to pass below.
"The biggest advantage is that the bus will save lots of road space," said chief engineer Song Youzhou, in an interview with Xinhua, the state-owned news agency. Youzhou has worked on the project since the beginning, in partnership with various companies.
Carrying up to 1,400 commuters and moving at 37 mph (60 km/h), its combination of speed and capacity would enable the Land Airbus to do the equivalent work of 40 traditional buses. Electrically powered, it would also help to reduce air pollution – currently a major problem throughout China – and cut greenhouse gas emissions. Furthermore, costs would be substantially lower than a subway.
"It has the same function as the subway, but it costs only 16 percent of what a subway costs," added Youzhou. "Manufacturing and construction times are also much shorter than that for a subway."
---
• Follow us on Twitter
• Follow us on Facebook
28th May 2016
Cyborgs closer to becoming a reality of human evolution
Our rapid uptake of technology – and the growing opportunities for artificial brain enhancement – is putting humans more firmly on the path to becoming cyborgs, according to evolution experts from the University of Adelaide.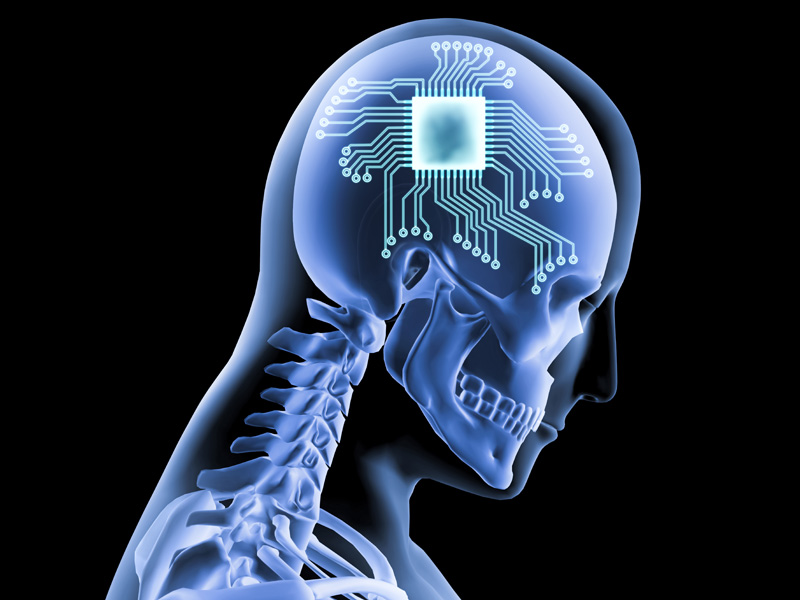 In their new book, The Dynamic Human, authors Professor Maciej Henneberg and Dr Aurthur Saniotis chart the full scope of human evolution, with a look at the past, present and future development of our species.
And while they believe that future humans will more readily combine their own organic material with technology, the authors caution that such enhancements must not ignore humans' highly complex biology.
Professor Henneberg and Dr Saniotis are members of the Biological Anthropology and Comparative Anatomy Research Unit in the University of Adelaide's School of Medicine. They are also associates of the Institute of Evolutionary Medicine at the University of Zurich, Switzerland.
Professor Henneberg says their underlying approach to the book is that the human species continues to evolve: "There is still a tendency by some to view the current form of human beings as static, and that we will stay as such into the future unless some catastrophe causes our extinction," he says.
"However, in The Dynamic Human we present the alternative: that our world is a continuously changing complex system and humans are a part of this ever-changing system. Within this framework, human evolution is an ongoing process that shapes us now and will shape us in the future, body and mind. We must understand it, in order to survive and be able to direct it to our advantage."
Among the future directions highlighted by the book is the wide range of mind and body enhancements potentially available to humans – from cybernetic implants that could merge our brains directly with computers, to nanotechnology, and a variety of medical prosthetics.
"The advent of brain-machine interfaces may force humans to redefine where our humanity lies; it will blur the boundary between human and machine," says Dr Saniotis.
"This boundary, in fact, has been blurred for a long time. Millions of people are currently wearing technological devices aimed at enhancing our lives – from eye glasses, to hearing aids, pacemakers, bionic ears, heart valves and artificial limbs. Since 2002, about 59,000 people have received some form of neurological prosthetics, such as to help them hear or see, and this technology will develop rapidly in the coming years.
"We are becoming increasingly dependent on such devices and it can become easy to think of the body as a kind of machine with parts that need replacing. Of course, the body is not a machine, but an evolutionary organism of enormous complexity. The human mind is not a logical machine; it is a product of organic interactions. That complexity should not be underestimated," he says.
The Dynamic Human, published by Bentham eBooks, will be launched on Monday 30th May at the University of Adelaide. More information is available at: http://www.eurekaselect.com/140683/volume/1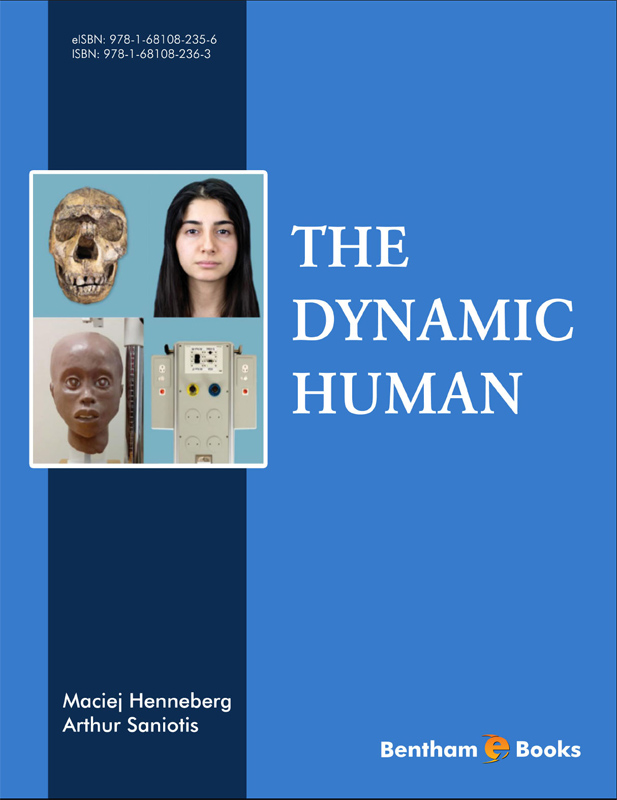 ---
• Follow us on Twitter
• Follow us on Facebook
27th May 2016
Donald Trump vows to end climate change funding
At the Williston Basin Petroleum Conference on Thursday, Republican presidential nominee Donald Trump promised to end climate change funding and to greatly expand U.S. fossil fuel production.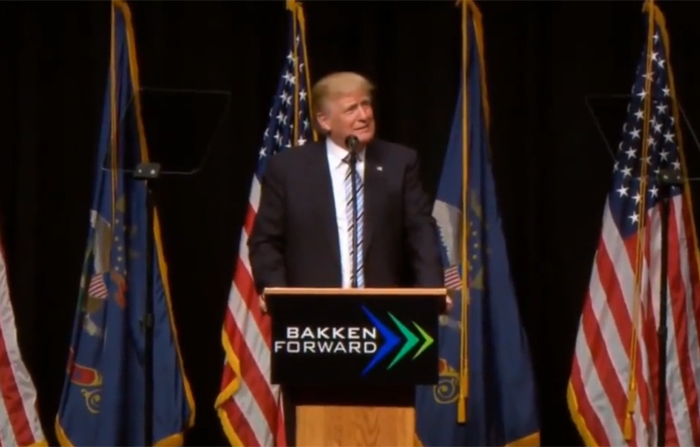 After clinching the GOP nomination for President, Donald Trump outlined his energy and environmental policies yesterday to thousands at the Williston Basin Petroleum Conference in Bismarck, North Dakota. During his speech, for which he received many standing ovations, Mr. Trump emphasised the need for an "America First" agenda.
"We're going to rescind all the job-destroying Obama Executive Actions including the Climate Action Plan and the Waters of the United States Rule," Trump said to applause from the audience.
"We're gonna save the coal industry," he said. "And other industries threatened by Clinton's extremist agenda. And it is indeed an extremist agenda. Perhaps even worse than Obama. I'm going to ask trans-Canada to renew its permit application for the Keystone Pipeline."
In December 2015, a global climate change pact was agreed at the UN COP21 summit. This represented a consensus of the 196 parties attending and included measures to reduce the global temperature rise from 4.5°C to 3.5°C by 2100. While far from adequate, it was the biggest milestone to date in terms of halting climate change, with nations around the world promising to curtail their greenhouse gas emissions and pursuing efforts to limit the rise to 2.0°C or below.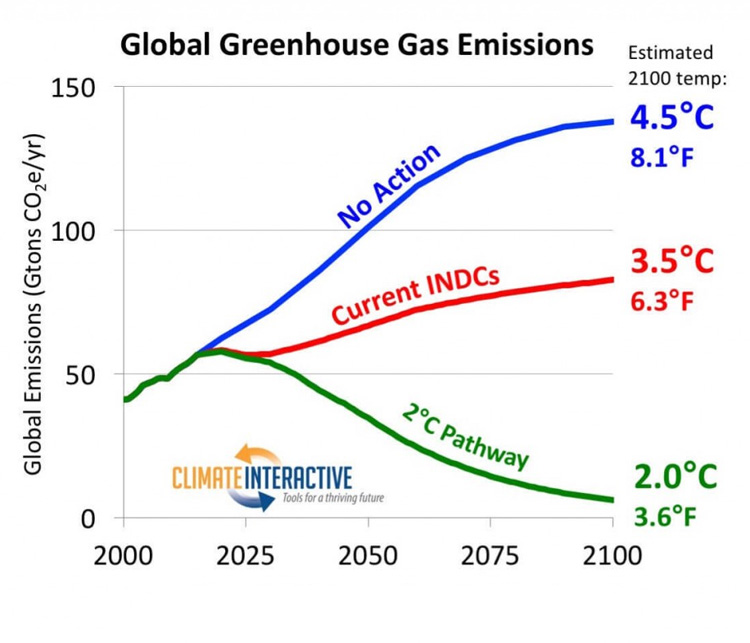 The United States pledged emission cuts of nearly 30% by 2025 (relative to 2005 levels) and claimed it was on track for an 80% cut by 2050. One of the main ways in which this goal would be achieved was through stricter regulations on power plants – the single largest source of emissions – to be introduced by the Obama administration.
In addition to boosting renewables, lowering their costs, and increasing the energy efficiency of homes and workplaces, the plan would also create tens of thousands of new jobs, improve air and water quality, prevent 3,600 premature deaths, prevent 90,000 asthma attacks in children and prevent 300,000 missed workdays and schooldays. Consumers would save an estimated $155 billion from 2020-2030.
However, in his speech yesterday, Trump made it clear that he would "cancel the Paris climate agreement" and "stop all payments of the United States tax dollars to UN global warming programs." He also criticised the Endangered Species Act for being used to limit oil and gas operations and promised to "revoke policies that impose unwarranted restrictions on new drilling."
Interestingly, Trump recently applied for permission to erect coastal defences at his seaside golf resort in County Clare, Ireland. A permit application for the wall specifically refers to erosion caused by rising sea levels and extreme weather as a result of global warming. This is despite him calling it "pseudoscience," "bullshit" and "a total hoax."
Real Clear Politics' national polling shows that Donald Trump and Hillary Clinton are now almost level, following a sharp decline in the latter's popularity over the last two months. Their average scores now stand at roughly 43% each. The full speech at the Williston Basin Petroleum Conference is available on YouTube.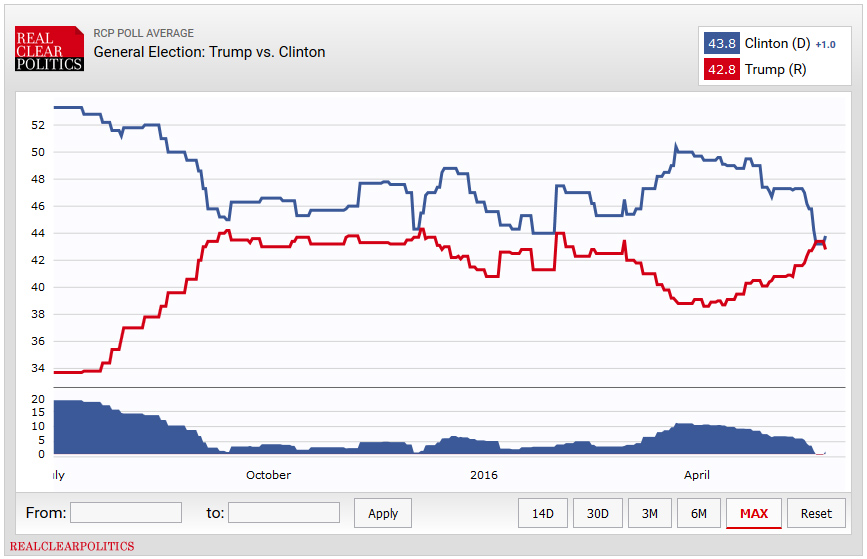 ---
• Follow us on Twitter
• Follow us on Facebook
19th May 2016
Superbugs could kill 10 million people a year by 2050
A major new report warns that antibiotic resistance will kill someone every three seconds by 2050, unless the world acts now.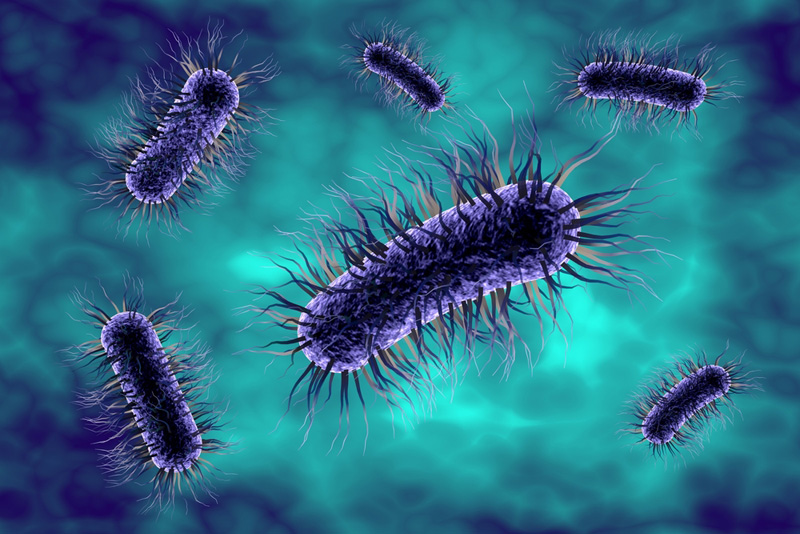 In July 2014, an international commission to investigate antimicrobial resistance (AMR) was established by UK Prime Minister David Cameron, in order to avoid the world being "cast back into the dark ages of medicine". Building on eight interim papers, a final report has been published today, headed by Lord Jim O'Neill. This global review on AMR sets out its final recommendations, providing a comprehensive action plan to combat drug-resistant infections and defeat the rising threat of superbugs – something that could kill 10 million people a year by 2050, the equivalent of 1 person every 3 seconds, and more than cancer kills today.
The report explains why AMR is such a massive problem and that it must be tackled. With each passing year it gets worse. Antimicrobial drugs are becoming less effective and the world is not developing enough new ones to keep up. Unless action is taken now, the cumulative economic cost by 2050 could be $100 trillion.
The report highlights 10 areas where the world needs to take action to tackle AMR. Many of these measures focus on how we can reduce the unnecessary use of antimicrobials, slowing the rate at which resistance increases and making our current drugs last longer. Others look at how to increase the supply of new drugs because, even if we reduce unnecessary use, our arsenal to defeat superbugs is running out and needs replenishing. All 10 areas are important, but four are particularly important and are outlined in more detail here:
• A global public awareness campaign to educate all of us about the problem of drug resistance. This must be an urgent priority and the Review urges international campaign developers, industry experts, and non-governmental organisations to consider how they could help to support such a campaign. This should begin this summer to really make progress, and could be launched formally by heads of state at the UN General Assembly in September.
• The supply of new antibiotics needs to be improved so they can replace existing ones as they become ineffective. A truly new class of antibiotic has not been seen for decades, because the lack of incentives for investment has led to reduced R&D, and many of the 'low hanging fruit' in terms of development have already been picked. We need a group of countries such as the G20 to reward new antibiotics after they are approved for use. These market entry rewards, of around one billion USD each, would be given to developers of successful new drugs, subject to certain conditions that ensure they are not 'over-marketed' but are available to patients who need them wherever they live.
• We need to use antibiotics more selectively through the use of rapid diagnostics, to reduce unnecessary use, which speeds the incidence and spread of drug resistance. To do this, we need a step change in the technology available. Doctors in most countries around the world still prescribe important medicines like antibiotics based only on their immediate assessment of a patient's symptoms, just like when antibiotics first entered common use in the 1950s. Governments of the richest countries should mandate that, by 2020, all antibiotic prescriptions will need to be informed by up to date surveillance and a rapid diagnostic test, wherever one exists.
• We must reduce the global unnecessary use of antibiotics in agriculture. In the US, for example, of the antibiotics defined as medically important for humans by the US Food and Drug Administration (FDA), over 70 percent (by weight) are sold for use in animals. A number of other countries are also likely to use more antibiotics in agriculture than in humans, but many do not even hold or publish the information. Firstly, surveillance needs to be improved in many parts of the world, so we know the extent of antibiotic use in agriculture. Targets must then be set by individual countries for this use, enabling governments to have the flexibility to decide how they will reach lower levels. Alongside this, we need to make far quicker progress on banning or restricting antibiotics that are vital for human health from being used in animals.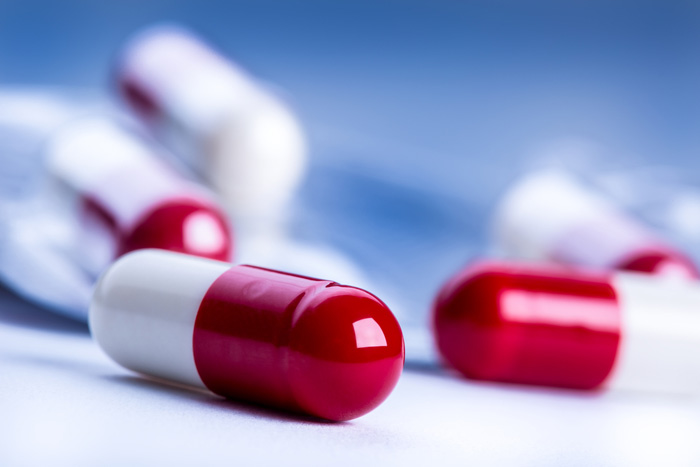 The report then discusses how these solutions would be paid for. The costs of action are dwarfed by the costs of inaction: the proposals made by the Review on AMR would cost up to $40 billion USD over 10 years. However, the cost of antimicrobial resistance between now and 2050 could be as much as $100 trillion USD. The economic case for action is clear, as well as the tragic human consequences of inaction. The solutions could be paid for by one or more of the following:
a) Allocating a very small percentage of G20 countries' existing healthcare spending to tackling AMR
b) Reallocating a fraction of global funding from international institutions to AMR
c) Apply an antibiotic investment charge to pharmaceutical companies who do not invest in research for AMR
d) Implementing a tax on antibiotics
e) Introducing transferrable 'vouchers' to reward new antibiotics
International collaboration – via the World Health Assembly, G7, G20 and United Nations – is needed to deliver these policy proposals and turn discussions on AMR into real action. This needs to build on promising steps made by governments, and by industry recently affirming its commitment to tackle AMR with a landmark declaration at Davos. Here, over 85 companies, including vaccine developers, large pharmaceutical companies, diagnostic developers and biotechs, committed to further action to reduce drug resistance, increase research and improve access. With this momentum, and with 700,000 people already dying each year from antimicrobial resistance, 2016 is a crucial year.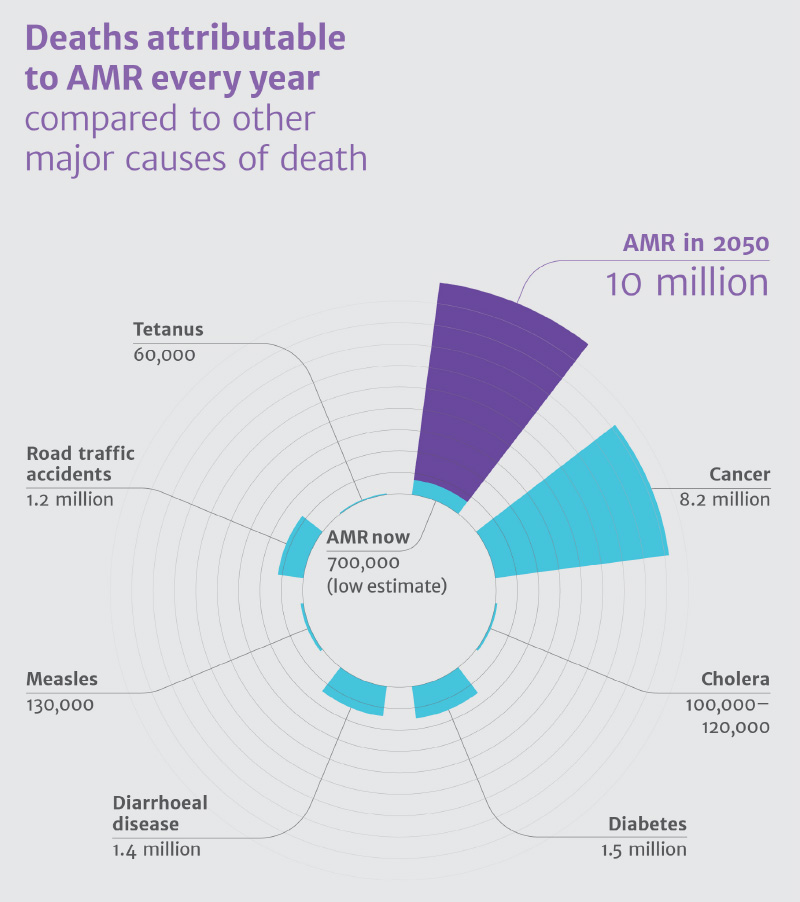 Lord Jim O'Neill, Chairman of the Review on AMR: "My Review not only makes it clear how big a threat AMR is to the world, with a potential 10 million people dying each year by 2050, but also now sets out a workable blueprint for bold, global action to tackle this challenge. The actions that I'm setting out today are ambitious in their scope – but this is a problem which it is well within our grasp to solve if we take action now. I call on the governments of the G7, G20 and the UN to take real action in 2016 on the ten proposals made by my Review, to avoid the terrible human and economic costs of resistance that the world would otherwise face."
George Osborne, the UK's Chancellor of the Exchequer, said: "Lord O'Neill's Review provides a stark warning that unless we take global action, antimicrobial resistance will become a greater threat to mankind than cancer currently is. It is not just a threat to health, but also to the world economy. Apart from the moral case for action of the sort Lord O'Neill proposes, the economic cost of failing to act is too great to contemplate. So I am calling on other finance ministries to come together this year and, working with industry leaders and medical experts, agree a common approach. I also want to thank Lord O'Neill for his tireless work on this subject. He has helped to propel it to the top of the global agenda, for which he deserves great credit."
"The invention of antibiotics in the mid-twentieth century was one of the greatest medical breakthroughs of the modern era," said Lelio Marmora, Executive Director of global health charity UNITAID. "Future generations will judge us harshly if we fail to halt and reverse the spread of antimicrobial resistance. I therefore wholeheartedly applaud the Review's proposals to incentivise the introduction of new drugs to replace ones that are failing as a result of mounting resistance."
Dr Margaret Chan, Director-General of the World Health Organisation, said: "WHO warmly welcomes this thorough and compelling review so brilliantly overseen by Lord O'Neill. Its 10-point platform for responding to antimicrobial resistance takes forward many issues raised in the WHO Global Action Plan on Antimicrobial Resistance. Importantly, the review tackles the burning need to find incentives that can get new products into the pipeline. If not, the scenario it paints for 2050 will surely jolt the last remaining sceptics into action."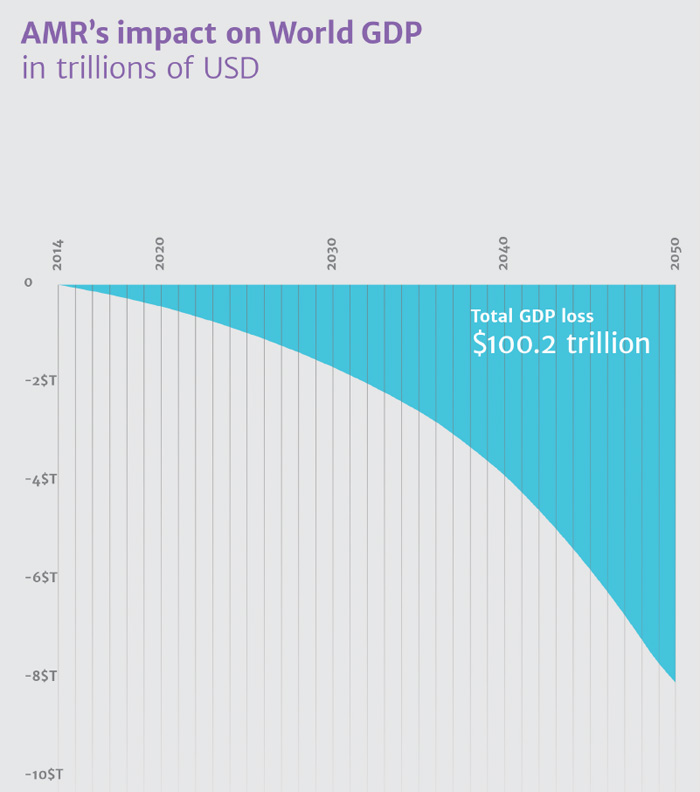 ---
• Follow us on Twitter
• Follow us on Facebook
17th May 2016
IBM scientists achieve storage memory breakthrough
A new technology developed at IBM can speed up machine learning and access to the Internet of Things, mobile phone apps and cloud storage.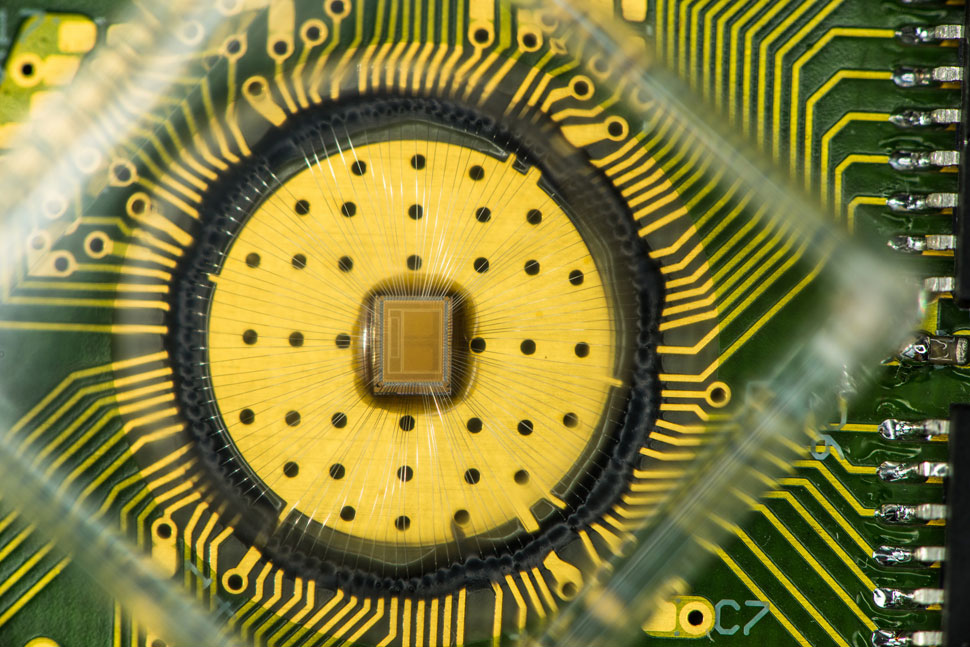 For the first time, scientists at IBM Research have demonstrated reliably storing 3 bits of data per cell, using a relatively new technology known as phase-change memory (PCM).
The current memory landscape spans from venerable DRAM to hard disk drives to ubiquitous flash. But in the last several years, PCM has attracted the industry's attention as a potential "universal" memory technology, based on its combination of read/write speed, endurance, non-volatility and density. For example, PCM won't lose data when powered off (unlike DRAM), and endures at least 10 million write cycles, compared to an average flash USB stick, which tops out at 3,000 write cycles.
This research breakthrough provides fast and easy storage to capture the exponential growth of data from mobile devices and the Internet of Things. Along with standalone PCM, hybrid applications could be possible, which combine PCM and flash storage together, with PCM as an extremely fast cache. For example, a mobile phone's operating system could be stored in PCM, enabling the phone to launch in a few seconds. For enterprise-level systems, entire databases could be stored in PCM for blazing fast query processing of time-critical online applications, such as financial transactions. In addition, machine learning algorithms using big datasets would see a speed boost by reducing the latency overhead when reading data between iterations.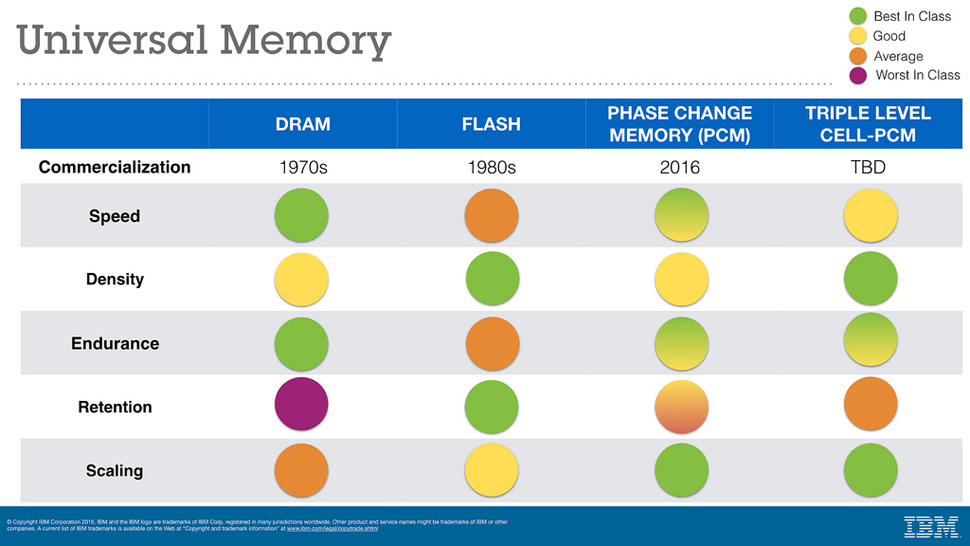 PCM materials exhibit two stable states – the amorphous (without a clearly defined structure) and the crystalline (with structure) phases, of low and high electrical conductivity, respectively.
To store a '0' or a '1', known as bits, on a PCM cell, a high or medium electrical current is applied to the material. A '0' can be programmed to be written in the amorphous phase or a '1' in the crystalline phase, or vice versa. Then to read the bit back, a low voltage is applied.
Previously, scientists at IBM and other institutes have demonstrated the ability to store 1 bit per cell in PCM, but today at the IEEE International Memory Workshop in Paris, IBM scientists presented, for the first time, successfully storing 3 bits per cell in a 64k-cell array, at elevated temperatures and after a million endurance cycles.
To achieve multi-bit storage, the researchers developed two innovative enabling technologies: a set of drift-immune cell-state metrics and drift-tolerant coding and detection schemes.
"Phase change memory is the first instantiation of a universal memory with properties of both DRAM and flash, thus answering one of the grand challenges of our industry," said Dr. Haris Pozidis, manager of non-volatile memory research at IBM. "Reaching 3 bits per cell is a significant milestone, because at this density the cost of PCM will be significantly less than DRAM and closer to flash."
---
• Follow us on Twitter
• Follow us on Facebook
17th May 2016
More than a billion people exposed to coastal flooding by 2060
To mark the start of Christian Aid Week, a new report launched by the charity highlights the cities most at risk from future coastal flooding.
Christian Aid's report – Act Now Or Pay Later: Protecting a billion people in climate-threatened coastal cities – shows that more than a billion people will be exposed to coastal flooding by 2060, through a combination of sea level rise, storm surges and extreme weather. Published yesterday, the report reveals that people living in three of the biggest carbon polluting countries will be most at risk: China, India and the USA.
According to projections for the year 2070 – based on the latest IPCC reports – India's Kolkata and Mumbai top the list of cities whose populations are most exposed to coastal flooding, with 14 million and 11.4 million respectively. The first seven cities on the list are from Asia, followed by Miami in 8th.
Miami is also forecast to suffer the brunt of the financial losses from coastal flooding by 2070, topping a separate list with an eye-watering $3.5 trillion of threatened assets. The USA is likely to pay a hefty price for its carbon footprint – among the world's highest when measured on a per capita basis – as New York also comes in third place with $2.1 trillion. China's Guangzhou splits the two American cities with exposed assets of $3.4 trillion.
In total, of the top 20 most financially vulnerable cities, half are from either of these two countries: four from the USA, six from China.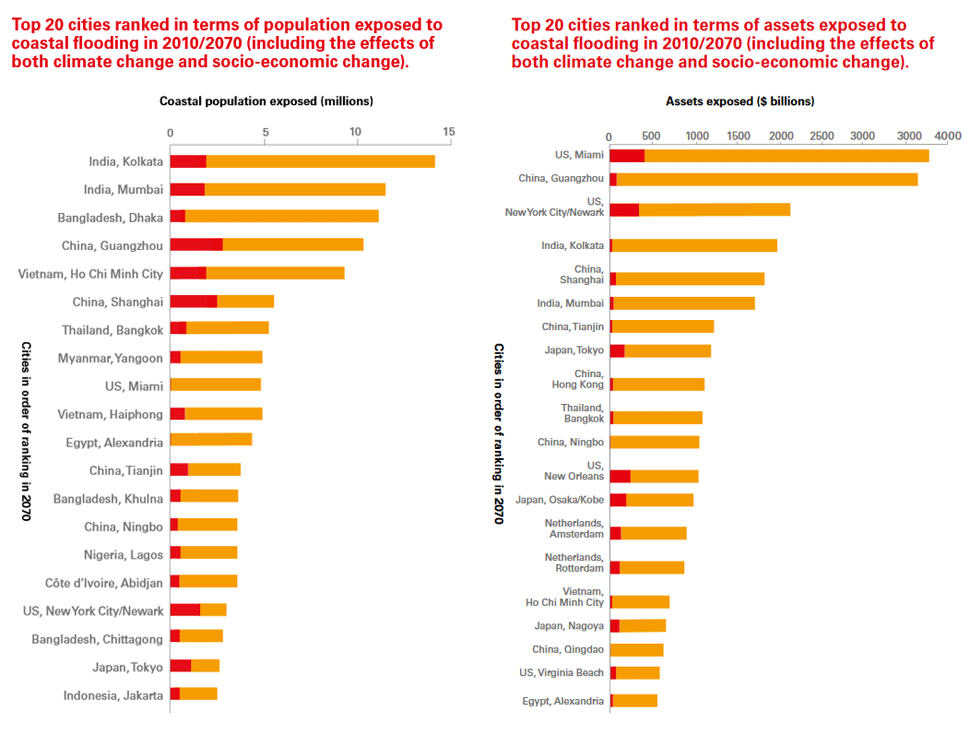 Report author Dr Alison Doig, Christian Aid's Principal Climate Change Advisor, said the figures should be a wakeup call ahead of next week's World Humanitarian Summit in Istanbul (23rd-24th May).
"We are facing a head on collision between the growth of coastal urban areas and climate change which makes coastal flooding more likely," she said. "This perfect storm is likely to bring about a heavy human and financial toll, unless we do something about it.
"Cruelly, it will be the poor that will suffer the most. Although the financial cost to cities in rich countries will be crippling, wealthier people will at least have options to relocate and receive insurance protection.
"Evidence shows that from New Orleans to Dhaka, it is the poorest who are most vulnerable, because they have the worst infrastructure and no social or financial safety nets to help them recover."
Dr Doig added: "There is a chance this horrifying vision of the future can be avoided. It is striking that the cities facing the most severe impacts are in countries with high contributions of carbon emissions. The first thing we can do is speed up the global transition away from dirty fossil fuels to the clean, renewably energy of the future. We can also do more to prepare for such occurrences. For every $1 spent on reducing the risk of disasters, we save around $7 later. Such investment is a no brainer."
Ahead of next week's World Humanitarian Summit, UN General Secretary Ban Ki-moon has called for the percentage of global aid spent on disaster risk reduction to be doubled to 1%. This would bring the figure to $1 billion. Christian Aid is calling for a rise to 5%.
Dr Doig added: "This billion dollars would go some way to help protect people in these cities now, alleviating the threat for the billion vulnerable people at risk from coastal flooding by 2060."
In another ranking, the report lists which nations will have the most people living in exposed coastlines by 2060. China tops the list, followed by India and Bangladesh. The UK comes in 22nd.
"In the UK, we've experienced in recent years the winter flooding that has left large parts of the country deluged," Dr Doig continued. "But these figures show that it's not just more rainfall we need to be wary of. The people living along our coastlines will become vulnerable to rising tides unless we do something about climate change."
The report goes on to examine how men and women are affected differently by climate-related disasters, with women on the whole suffering more acutely. It also shows examples of where Christian Aid is offering practical assistance to help the most vulnerable deal with the climate impacts they are already facing.
Bangladesh is among the most vulnerable countries to climate change and is ranked 142nd out of 187 nations on the UN's Human Development Index. However, donations to Christian Aid are helping lift people away from the floodwaters. One example is Feroza Begum and her family, whose home was flooded multiple times and at one point was underwater for 18 days. Thanks to help from Christian Aid partner organisation GUK, their home and surrounding land was raised onto a sturdy plinth.
Feroza was also given livestock and climate-resistant seeds to diversify her income and become more resilient. "Because of this plinth, I feel better," she told Christian Aid. "Now I have been able to make a small plantation and grow some vegetables. I am doing much better and feel much safer."
Christian Aid's report was published on the same day that NASA confirmed April 2016 was the hottest April on record, beating the previous record set in 2010 by 0.24°C, the largest margin ever. It is likely that 2016 will be the hottest year on record globally.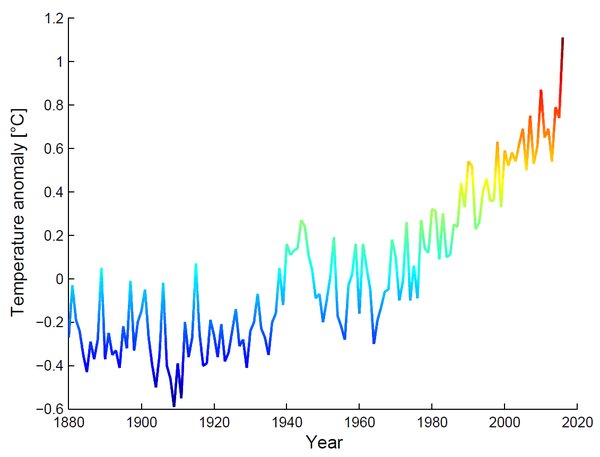 ---
• Follow us on Twitter
• Follow us on Facebook
12th May 2016
NASA confirms largest ever haul of exoplanets
NASA's Kepler space telescope has verified 1,284 new exoplanets – the single largest finding of planets to date.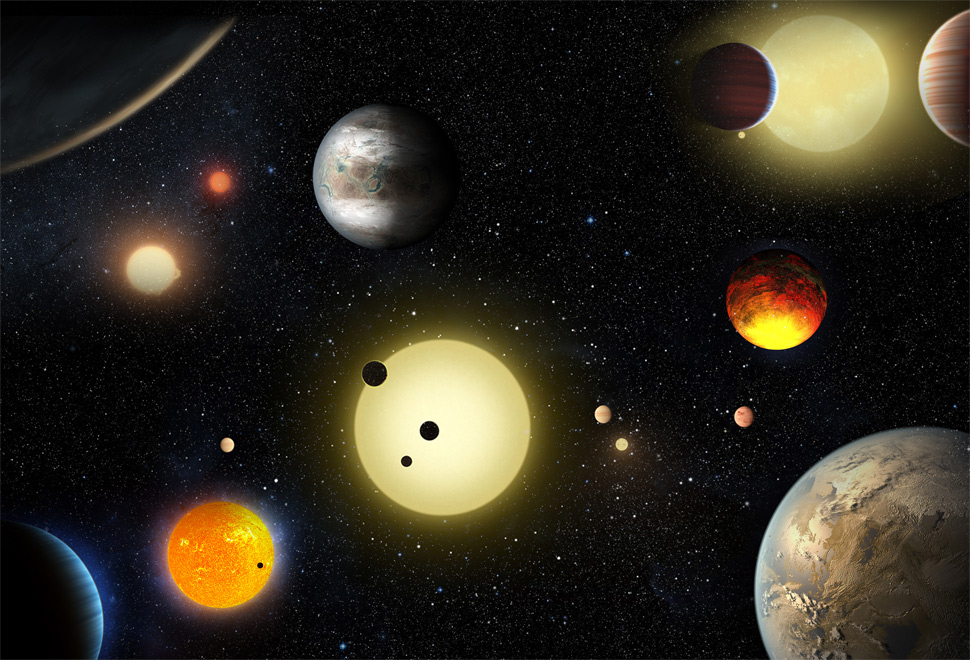 NASA's Kepler mission has verified 1,284 new planets – the single largest finding of planets to date.
"This announcement more than doubles the number of confirmed planets from Kepler," said Ellen Stofan, chief scientist at NASA Headquarters in Washington. "This gives us hope that somewhere out there, around a star much like ours, we can eventually discover another Earth."
Analysis was performed on Kepler's July 2015 planet candidate catalogue, which identified 4,302 potential planets. For 1,284 of the candidates the probability of being a planet is greater than 99 percent – the minimum required to earn the status of "planet." An additional 1,327 candidates are more likely than not to be actual planets, but they do not meet the 99 percent threshold and will require additional study. The remaining 707 are more likely to be some other astrophysical phenomena. This analysis also validated 984 candidates previously verified by other techniques.
"Before the Kepler space telescope launched, we did not know whether exoplanets were rare or common in the galaxy. Thanks to Kepler and the research community, we now know there could be more planets than stars," said Paul Hertz, Astrophysics Division director. "This knowledge informs the future missions that are needed to take us ever-closer to finding out whether we are alone in the universe."
Kepler captures the discrete signals of distant planets – decreases in brightness that occur when planets pass in front of, or transit, their parent stars – much like the recent Mercury transit of our Sun. Since the discovery of the first planets outside our Solar System over two decades ago, researchers have resorted to a laborious, one-by-one process of verifying suspected planets.
This latest announcement, however, is based on a statistical analysis method that can be applied to many planet candidates simultaneously. Timothy Morton, associate research scholar at Princeton University in New Jersey and lead author of the scientific paper published in The Astrophysical Journal, used a method to assign each Kepler candidate a planet-hood probability percentage – the first such automated computation on this scale, as previous statistical techniques focused only on sub-groups within the greater list of planet candidates identified by Kepler.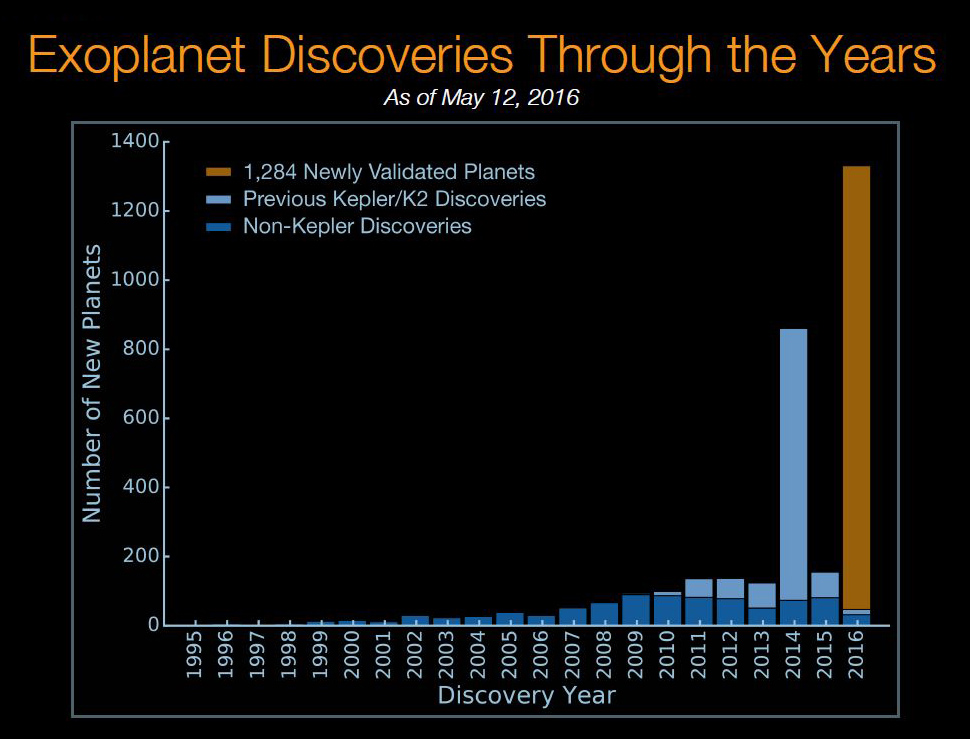 "Planet candidates can be thought of like bread crumbs," said Morton. "If you drop a few large crumbs on the floor, you can pick them up one by one. But, if you spill a whole bag of tiny crumbs, you're going to need a broom. This statistical analysis is our broom."
In the newly-validated list of planets, nearly 550 could be rocky planets like Earth, based on their size. Nine of these orbit in their sun's habitable zone, which is the distance from a star where orbiting planets can have surface temperatures that allow liquid water to pool. With the addition of these nine, 21 exoplanets are now known to be members of this exclusive group.
"They say not to count our chickens before they're hatched, but that's exactly what these results allow us to do based on probabilities that each egg (candidate) will hatch into a chick (bona fide planet)," said Natalie Batalha, co-author of the paper and a Kepler mission scientist. "This work will help Kepler reach its full potential by yielding a deeper understanding of the number of stars that harbour potentially habitable, Earth-size planets, a number that's needed to design future missions to search for habitable environments and living worlds."
Of the nearly 5,000 total planet candidates found to date, more than 3,200 have now been verified, and 2,325 of these were discovered by Kepler. Launched in March 2009, Kepler is the first NASA mission to find potentially habitable Earth-sized planets. It has monitored 150,000 stars over a range of 3,000 light years, measuring the tiny, telltale dip in the brightness of a star that can be produced by a transiting planet.
In 2018, NASA's Transiting Exoplanet Survey Satellite (TESS) will use the same method to monitor 200,000 bright nearby stars and search for planets, focusing on Earth-sized and Super-Earth-sized.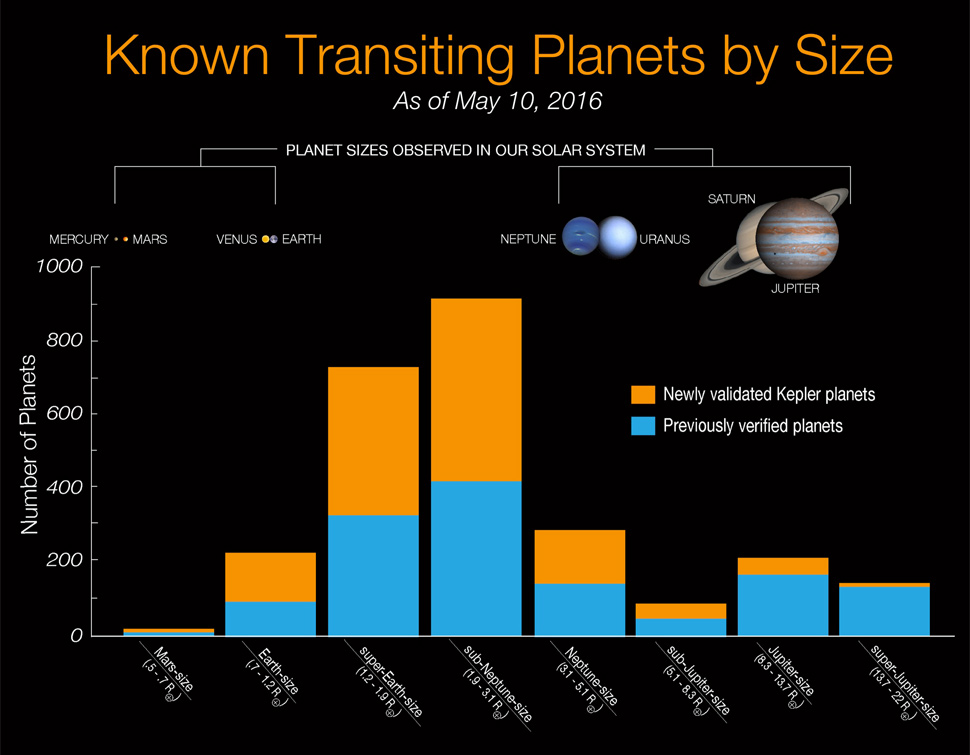 ---
• Follow us on Twitter
• Follow us on Facebook
11th May 2016
Samsung announces 256GB microSD card
Samsung Electronics has introduced the EVO Plus 256GB MicroSD Card, featuring the highest capacity in its class.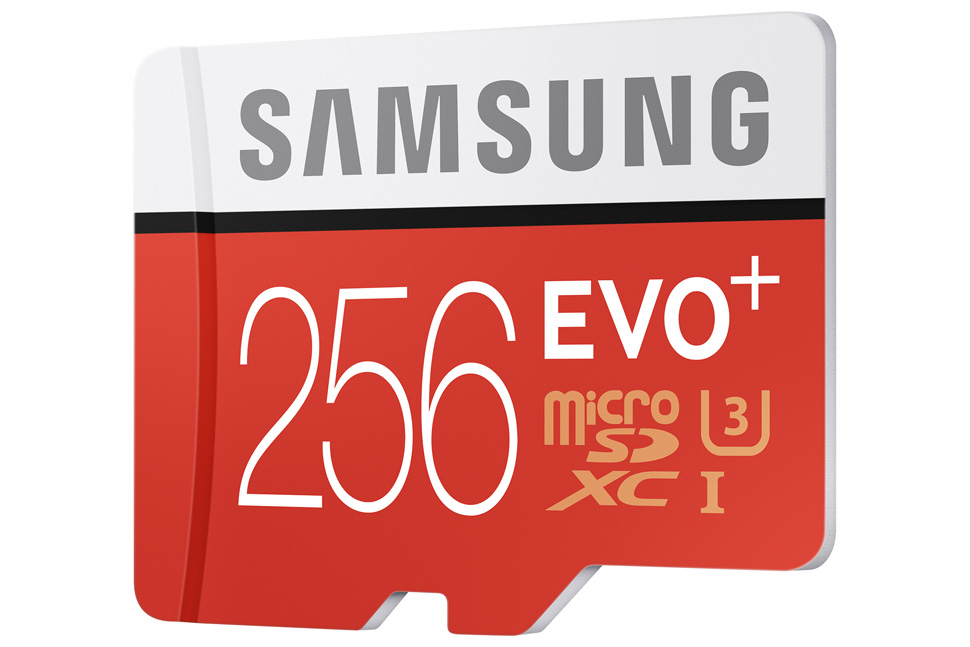 Samsung Electronics has unveiled its newest memory card globally – the EVO Plus 256GB microSD card. This device offers the highest capacity for any microSD card in its class. The previous record holder was a 200GB offering from SanDisk, announced in March 2015.
Samsung's new card provides fast speeds and expanded memory storage for use in premium smartphones and tablets, 360-degree video recorders, action cameras, drones and more. Consumers can now record up to 12 hours of 4K UHD video or 33 hours of Full HD video on their mobile device or action camera without needing to change or replace the memory card, allowing them to experience more and worry less about running out of memory.
The EVO Plus 256GB raises the bar for capacity and performance of microSD cards, thanks to Samsung's advanced V-NAND technology offering high read and write speeds of up to 95MB/s and 90MB/s, respectively. This level of performance will provide general consumers and professionals with superb user convenience for storing heavy-loaded, high-resolution photography and 4K video recording, as well as graphic intensive multimedia like virtual reality (VR) and gaming.
"With the upward trend of consumers using high-performance, high-capacity mobile devices, our new, V-NAND-based 256GB microSD card allows us to deliver the memory card consumers have been craving," said Un-Soo Kim, Senior Vice President of Brand Product Marketing. "Our card will provide consumers with large capacity, and high read and write speeds. We are excited to offer our customers convenient and seamless multimedia experiences when they access, store and share all of the content they create and capture."
The card is water, temperature, x-ray and magnet proof, and comes with a full 10-year warranty. It will be offered in more than 50 countries including the USA, Europe, China and other regions starting in June 2016 for $249.99 (manufacturer's suggested retail price). Given the continued rapid progress of microSD card storage capacities, it surely can't be long before the first 1TB card emerges.
---
• Follow us on Twitter
• Follow us on Facebook
11th May 2016
Leopards have lost 75% of their historic range
The most detailed ever study of leopard populations reveals that the animals have lost three-quarters of their habitat range since 1750.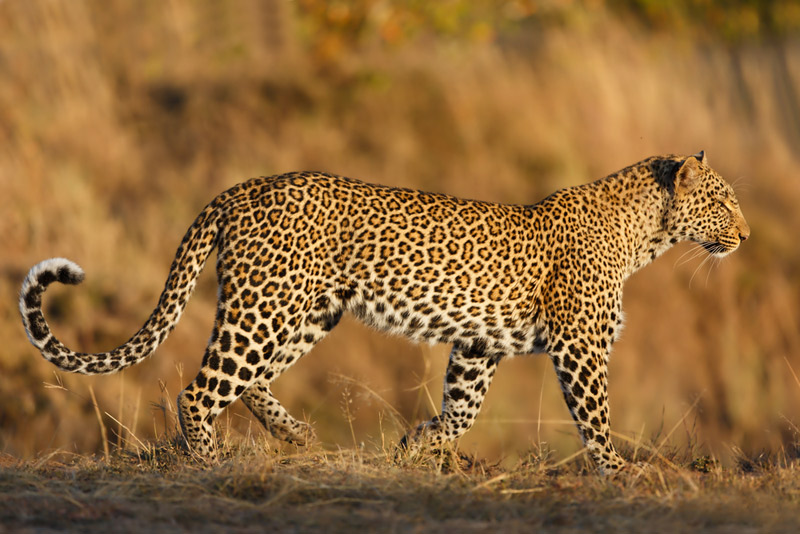 The leopard (Panthera pardus), one of the world's most iconic big cats, has lost as much as 75 percent of its historic range, according to a paper published in the scientific journal PeerJ. Conducted by partners including the National Geographic Society's Big Cats Initiative, international conservation charities the Zoological Society of London (ZSL) and Panthera and the International Union for Conservation of Nature (IUCN) Cat Specialist Group, this study is the first known attempt to produce a comprehensive analysis of leopards' status across their entire range and all nine subspecies.
The research found that historically, leopards occupied a vast range of approximately 35 million square kilometres (13.5 million square miles) throughout Africa, the Middle East and Asia. Today, however, they are restricted to just 8.5 million square kilometres (3.3 million square miles).
To obtain their findings, the researchers spent three years reviewing more than 1,300 sources on the leopard's historic and current range. The results appear to confirm conservationists' suspicions that, while the entire species is not yet as threatened as some other big cats, leopards are facing a multitude of growing threats in the wild, and three subspecies have been almost completely wiped out.
Lead author Andrew Jacobson, of ZSL's Institute of Zoology, University College London and the National Geographic Society's Big Cats Initiative, stated: "The leopard is a famously elusive animal, which is likely why it has taken so long to recognise its global decline. This study represents the first of its kind to assess the status of the leopard across the globe and all nine subspecies. Our results challenge the conventional assumption in many areas that leopards remain relatively abundant and not seriously threatened."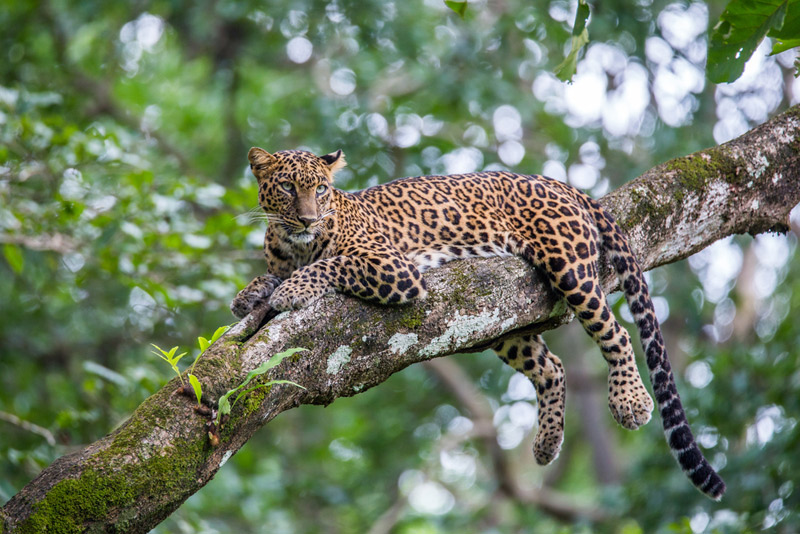 In addition, the research found that while African leopards face considerable threats, particularly in North and West Africa, leopards have also almost completely disappeared from several regions across Asia – including much of the Arabian Peninsula and vast areas of former range in China and Southeast Asia. The amount of habitat in each of these regions is plummeting, having declined by nearly 98 percent.
"Leopards' secretive nature, coupled with the occasional, brazen appearance of individual animals within megacities like Mumbai and Johannesburg, perpetuates the misconception that these big cats continue to thrive in the wild – when actually, our study underlies the fact that they are increasingly threatened," said Luke Dollar, co-author and program director of the National Geographic Society's Big Cats Initiative.
Philipp Henschel, co-author and Lion Program survey coordinator for Panthera, said: "A severe blind spot has existed in the conservation of the leopard. In just the last 12 months, Panthera has discovered the status of the leopard in Southeast Asia is as perilous as the highly endangered tiger. The international conservation community must double down in support of initiatives protecting the species. Our next steps in this very moment will determine the leopard's fate."
Leopards are capable of surviving in human-dominated landscapes, provided they have sufficient cover, access to wild prey and tolerance from local people. In many areas, however, their habitat is converted to farmland and native herbivores are replaced with livestock for growing human populations. This habitat loss, prey decline, conflict with livestock owners, illegal trade in leopard skins and parts, and legal trophy hunting are all factors contributing to leopard decline.
Complicating conservation efforts for the leopard, Jacobson noted: "Our work underscores the pressing need to focus more research on the less studied subspecies, three of which have been the subject of fewer than five published papers during the last 15 years. Of these subspecies, one – the Javan leopard (P. p. melas) – is currently classified as critically endangered by the IUCN, while another – the Sri Lankan leopard (P. p. kotiya) – is classified as endangered, highlighting the urgent need to understand what can be done to arrest these worrying declines."
Despite this troubling picture, some areas of the world inspire hope. Even with historic declines in the Caucasus Mountains and Russia's Far East / Northeast China, leopard populations in these areas appear to have stabilised and may even be rebounding with significant conservation investment through the establishment of protected areas and increased anti-poaching measures.
"Leopards have a broad diet and are remarkably adaptable," said Joseph Lemeris, a National Geographic Society researcher and paper co-author. "Sometimes the elimination of active persecution by government or local communities is enough to jumpstart leopard recovery. However, with many populations ranging across international boundaries, political cooperation is critical."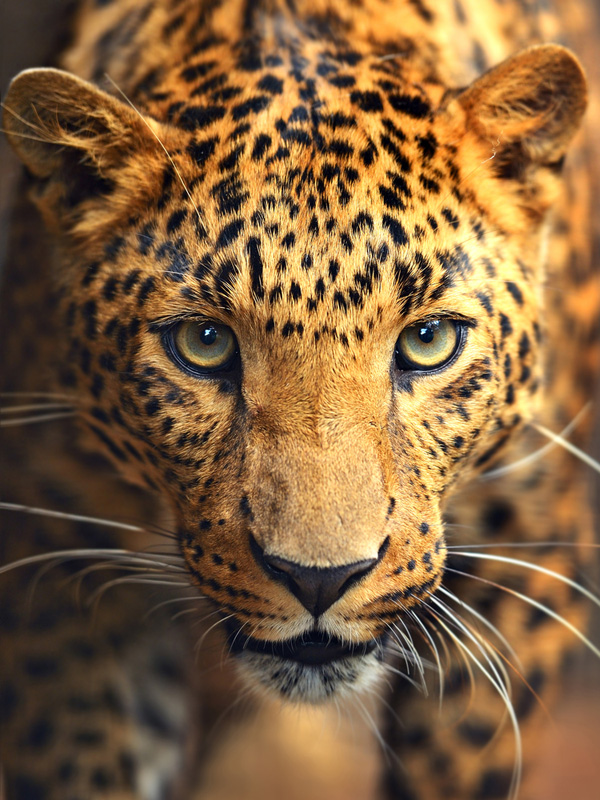 ---
• Follow us on Twitter
• Follow us on Facebook
10th May 2016
Robotic diver can improve deep sea exploration
Stanford University has revealed "OceanOne", an underwater robot with artificial intelligence and haptic feedback able to move around the seabed using thrusters.
Pictured here is OceanOne, a new underwater humanoid robot designed and built by scientists at Stanford University. Described as a "robotic mermaid", it is roughly five feet in length, with two fully articulated arms, a head featuring twin camera eyes, and a tail section housing batteries, computers and eight multi-directional thrusters.
The machine can function as a remote avatar for a human pilot, diving to depths that would be too dangerous for most people. It is remotely controlled using a set of joysticks and its human-like stereoscopic vision shows the pilot exactly what the robot is seeing. It is outfitted with haptic force feedback and an artificial brain – in essence, a virtual diver.
The pilot can take control at any moment, but usually won't need to lift a finger. Sensors throughout the robot gauge currents and turbulence, automatically activating thrusters to keep the robot in place. And even as the body moves, quick-firing motors adjust the arms to keep its hands steady as it works. Navigation relies on perception of the environment, from both sensors and cameras, and these data run through smart algorithms that help OceanOne avoid collisions. If it senses that its thrusters won't slow it down quickly enough, it can quickly brace for impact with its arms, an advantage of a humanoid body build.
"OceanOne will be your avatar," says Oussama Khatib, Professor of Computer Science and Mechanical Engineering at Stanford. "The intent here is to have a human diving virtually, to put the human out of harm's way. Having a machine that has human characteristics that can project the human diver's embodiment at depth is going to be amazing."
Indeed, Khatib recently used this robot to explore the wreck of La Lune, the flagship of King Louis XIV which sank in 1664. Located 20 miles (32 km) off the southern coast of France, 100 metres below the Mediterranean, no human had touched the ruins – or the many treasures and artifacts the ship had once carried – in the centuries since.
With guidance from a team of deep-sea archaeological experts who had studied the site, Khatib spotted a grapefruit-sized vase. He was able to hover precisely over the vase, reach out, feel its contours and weight (via the haptic feedback) and stick a finger inside to get a better grip – all while sitting comfortably in a boat using joysticks to control OceanOne. The vase was placed gently in a recovery basket and brought back to the surface. When the vase returned to the boat, Khatib was the first person to touch it in hundreds of years. It was in remarkably good condition, though it showed every day of its time underwater: the surface was covered in ocean detritus, and smelled like raw oysters.
The expedition to La Lune was OceanOne's maiden voyage. Based on its astonishing success, Khatib hopes the robot will one day take on highly skilled underwater tasks, opening up a whole new realm of ocean exploration.
"We connect the human to the robot in a very intuitive and meaningful way," Khatib said. "The human can provide intuition, expertise and cognitive abilities to the robot. The two bring together an amazing synergy. The human and robot can do things in areas too dangerous for a human, while the human is still there."
Earth is not the only world in our Solar System with oceans. Perhaps in the distant future, machines like OceanOne could be used to virtually explore places like Europa, Enceladus or Titan, for example.
---
• Follow us on Twitter
• Follow us on Facebook
4th May 2016
Climate exodus predicted in North Africa and the Middle East
Experts have calculated that in future decades, North Africa and the Middle East may become so hot that human habitability is compromised.
The number of climate refugees could increase dramatically in the future. Researchers at the Max Planck Institute for Chemistry and the Cyprus Institute in Nicosia have calculated that the Middle East and North Africa could become so hot that human habitability is compromised. The goal of limiting global warming to less than two degrees Celsius, agreed at the recent UN climate summit in Paris, will not be sufficient to prevent this scenario.
Temperatures during summer in the already very hot Middle East and North Africa will increase at more than twice the rate compared to the worldwide average for global warming. This means that on hot days, regions south of the Mediterranean will exceed 46°C (114°F) by mid-century. Such extremely hot days will occur five times more often than was the case at the turn of the millennium. In combination with increasing air pollution by windblown desert dust, environmental conditions may become intolerable and force people to migrate. More than 500 million people live in North Africa and the Middle East, a region where climate change is already evident. The number of extremely hot days has doubled since 1970.
"In future, the climate in large parts of the Middle East and North Africa could change in such a manner that the very existence of its inhabitants is in jeopardy," says Jos Lelieveld, Director at the Max Planck Institute for Chemistry and Professor at the Cyprus Institute.
Lelieveld and his team investigated how temperatures will develop in the Middle East and North Africa over the course of the 21st century. The result of their study is deeply alarming. Even if Earth's temperature were to increase on average by only two degrees Celsius compared to pre-industrial times, the temperature in summer in these regions will increase more than twofold. By mid-century, during the warmest periods, temperatures will not fall below 30 degrees at night, and during daytime they could rise to 46 degrees Celsius (approximately 114 degrees Fahrenheit). By the end of the century, midday temperatures on hot days could even climb to 50 degrees Celsius (approximately 122 degrees Fahrenheit). Another finding: heat waves will occur ten times more often than they do now.
| | |
| --- | --- |
| | Unbearably hot: average temperatures in winter will rise by 2.5 degrees Celsius (left) by the mid-21st century, and in summer by five degrees Celsius (right) if global greenhouse gas emissions continue to increase according to the business-as-usual scenario (RCP8.5). The cross-hatching indicates that the 26 climate models used are largely in agreement, and the dotting indicates an almost complete match. © MPI for Chemistry |
In addition, the duration of heat waves will be dramatically prolonged. Between 1986 and 2005, it was very hot for an average period of about 16 days; by the middle of the century it will be unusually hot for 80 days per year. By the end of the century, up to 118 days could be unusually hot, even if greenhouse gas emissions decline again after 2040.
"Climate change will significantly worsen the living conditions in the Middle East and in North Africa," says atmospheric researcher Jos Lelieveld, who is convinced that climate change will have a major impact on the health of people in these regions. "Prolonged heat waves and desert dust storms can render some regions uninhabitable, which will surely contribute to the pressure to migrate."
The research team has also published findings on the increase of fine particulate air pollution in the Middle East. It was found that desert dust in the atmosphere over Iraq, Saudi Arabia, and in Syria has increased by up to 70% since the beginning of this century. This is mainly attributable to an increase of sand storms as a result of prolonged droughts. It is expected that climate change will contribute to further increases, which will worsen environmental conditions in the region.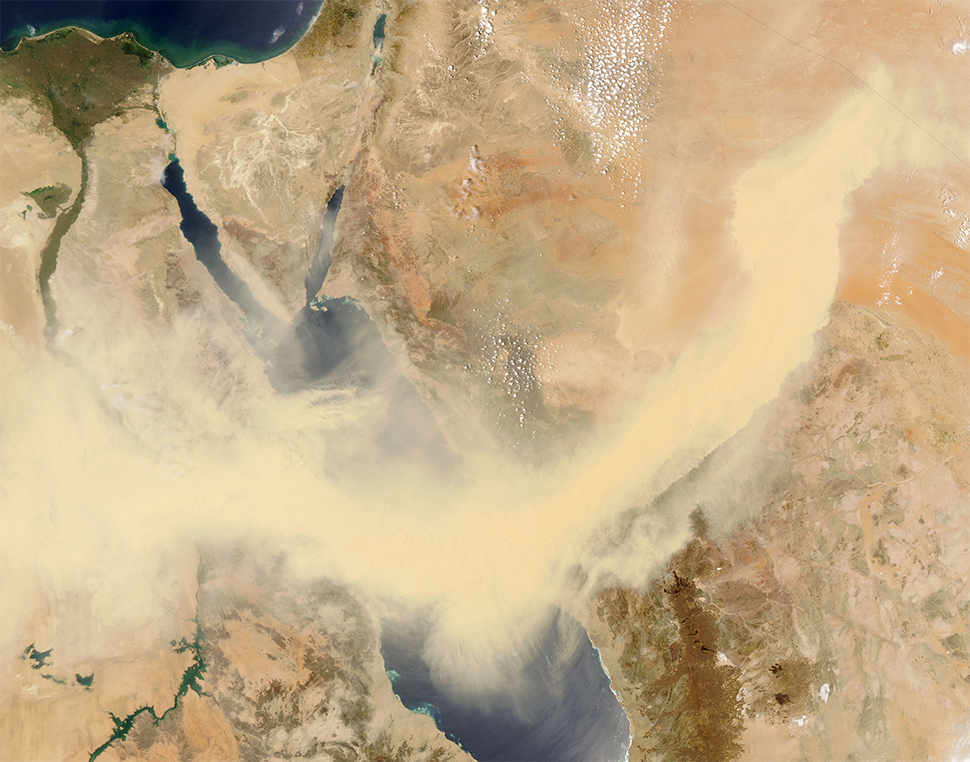 In their study, Lelieveld and his team first compared data from 1986 to 2005 with predictions from 26 climate models over the same time period. It was shown that the measurement data and model predictions matched extremely well, which is why the scientists used these models to project future climate conditions for the period from 2046 to 2065 and the period from 2081 to 2100.
The researchers based their calculations on two future scenarios:
• The first scenario, called RCP4.5, assumes that global emissions of greenhouse gases will start decreasing by 2040 and that the Earth will be subjected to warming by 4.5 Watts per square metre by 2100. This corresponds to the target set at the recent UN summit, which means that global warming should be limited to less than two degrees Celsius.
• The second scenario, RCP8.5, is based on the assumption that man-made greenhouse gas emissions will continue to grow unabated. It is therefore called the "business-as-usual" scenario. According to this scenario, the mean surface temperature of the Earth will increase by more than four degrees Celsius compared to pre-industrial times.
In both scenarios, the strongest temperature increase in the Middle East and North Africa is expected during the summer – when it is already very hot – and not during winter, which is more common in other parts of the globe. This is primarily caused by desert warming amplification in regions such as the Sahara. Deserts do not buffer heat well, which means that the hot and dry surface cannot cool by the evaporation of ground water. Since the surface energy balance is controlled by heat radiation, the greenhouse effect of gases such as CO2 and water vapour will increase disproportionately.
Regardless of which scenario becomes a reality, Lelieveld and his team agree that climate change will cause a significant deterioration in living conditions for the people of North Africa and the Middle East; and that consequently, sooner or later, many people will have to leave the region. From a geopolitical point of view, the resulting influx of refugees into southern Europe and elsewhere could be highly disruptive.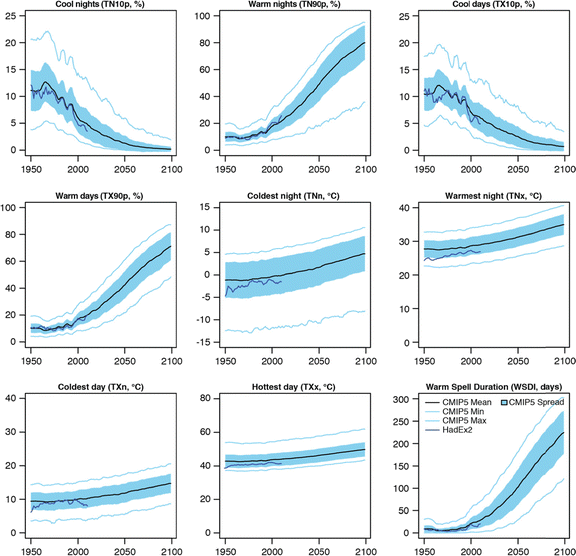 ---
• Follow us on Twitter
• Follow us on Facebook
3rd May 2016
Are we alone? Setting some limits to our uniqueness
A new paper suggests a way to simplify the famous Drake equation, based on observations of exoplanets discovered in the past two decades.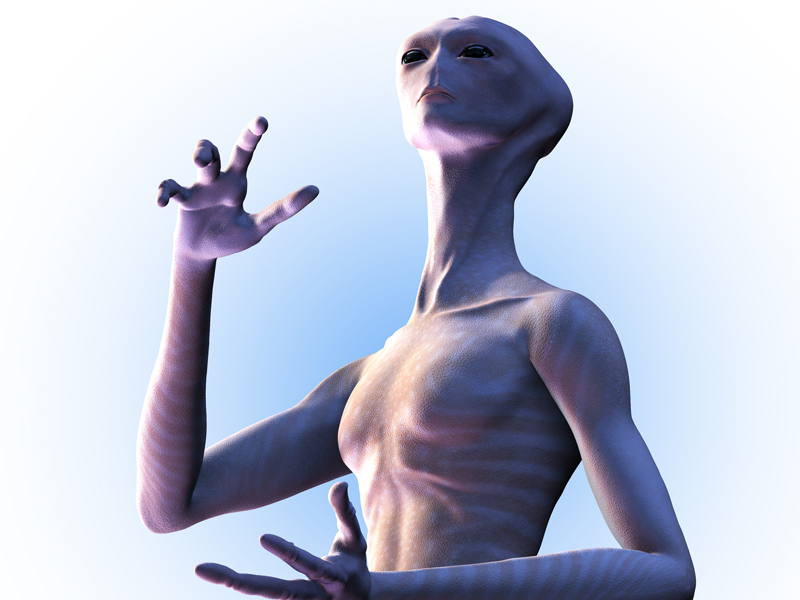 Are humans unique and alone in the vast universe? This question – summed up in the famous Drake equation – has for a half-century been one of the most intractable and uncertain in science. A new paper, however, shows that the recent discoveries of exoplanets combined with a broader approach to the question makes it possible to assign a new empirically valid probability to whether any other advanced technological civilisations have ever existed.
The authors show that, unless the odds of advanced life evolving on a habitable planet are astonishingly low, then humankind is not the universe's first technological, or advanced, civilisation. The paper, published in Astrobiology, also shows for the first time just what "pessimism" or "optimism" mean when it comes to estimating the likelihood of extraterrestrial life.
"The question of whether advanced civilisations exist elsewhere in the universe has always been vexed with three large uncertainties in the Drake equation," said Adam Frank, professor of physics and astronomy at the University of Rochester and co-author of the study. "We've known for a long time approximately how many stars exist. We didn't know how many of those stars had planets that could potentially harbour life, how often life might evolve and lead to intelligent beings, and how long any civilisations might last before becoming extinct."
"Thanks to NASA's Kepler satellite and other searches, we now know that roughly one-fifth of stars have planets in habitable zones where temperatures could support life as we know it. So one of the three big uncertainties has now been constrained."
The third big question – how long civilisations might survive – is still completely unknown. "The fact that humans have had rudimentary technology for roughly ten thousand years doesn't really tell us if other societies would last that long, or perhaps much longer," he said. But Frank and co-author, Woodruff Sullivan at the University of Washington, found they could eliminate that term altogether by simply expanding the question.
"Rather than asking how many civilisations may exist now, we ask 'Are we the only technological species that has ever arisen? This shifted focus eliminates the uncertainty of the civilisation lifetime question and allows us to address what we call the 'cosmic archaeological question' – how often in the history of the universe has life evolved to an advanced state?" explained Sullivan.
That still leaves huge uncertainties in calculating the probability for advanced life to evolve on habitable planets. It's here that Frank and Sullivan flip the question around. Rather than guessing at the odds of advanced life developing, they calculate the odds against it occurring in order for humanity to be the only advanced civilisation in the entire history of the observable universe. From that, Frank and Sullivan then calculated the line between a universe where humanity has been the sole experiment in civilisation and one where others have come before us.
"Of course, we have no idea how likely it is that an intelligent technological species will evolve on a given habitable planet," says Frank. "But using our method we can tell exactly how low that probability would have to be for us to be the ONLY civilisation the universe has produced. We call that the pessimism line. If the actual probability is greater than the pessimism line, then a technological species and civilisation has likely happened before."
By using this approach, Frank and Sullivan calculated how unlikely advanced life would have to be if there has never been another example among the universe's ten billion trillion stars, or even among our own Milky Way galaxy's hundred billion. The result? Applying the latest exoplanet data to the universe's 2 x 10 to the 22nd power stars, Frank and Sullivan found that human civilisation is likely to be unique in the cosmos only if the odds of a civilisation developing on a habitable planet are less than about one in 10 billion trillion, or one part in 10 to the 22nd power.
"One in 10 billion trillion is incredibly small," says Professor Frank. "To me, this implies that other intelligent, technology producing species very likely evolved before us. Think of it this way. Before our result you'd be considered a pessimist if you imagined the probability of evolving a civilisation on a habitable planet were, say, one in a trillion. But even that guess – one chance in a trillion – implies that what has happened here on Earth with humanity has in fact happened about 10 billion other times over cosmic history!"
For smaller volumes the numbers are less extreme. For example, an alien civilisation has likely evolved in our own Milky Way galaxy if the odds against it evolving on any one habitable planet are better than one chance in 60 billion.
But if those numbers seem to give ammunition to the "optimists" about the existence of intelligent aliens, Sullivan points out that the full Drake equation – which calculates the odds that other civilisations are still around today – may give solace to the pessimists.
In 1961, astrophysicist Frank Drake wrote an equation to estimate the number of civilisations likely to be present in our galaxy. His formula (top row) has proven to be a durable framework for research, and space technology has advanced scientists' knowledge of several variables. But it is impossible to do anything more than guess at variables such as L, the probable longevity of other advanced civilisations.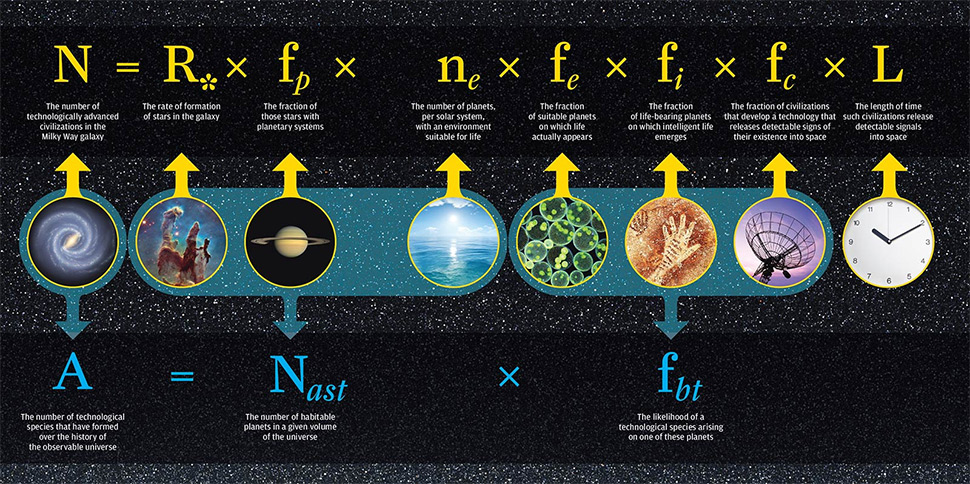 In their new research, Adam Frank and Woodruff Sullivan offer a new equation (bottom row) to address a slightly different question: What is the number of advanced civilisations likely to have developed over the history of the observable universe? Frank and Sullivan's equation draws on Drake's, but it eliminates the need for L.
Their argument hinges upon the recent discovery of how many planets exist and how many lie in the "habitable zone" – regions around a star that are just the right temperature for water to be present in liquid form and where life could therefore exist. This allows Frank and Sullivan to define a number they call Nast, which is the product of N*, the total number of stars; fp, the fraction of those stars that form planets; and np, the average number of those planets in the habitable zones of their stars.
They set out what they call the "Archaeological-form" of the Drake equation, which defines A as the "number of technological species that have ever formed over the history of the observable universe."
Their equation, A=Nast*fbt, describes A as the product of Nast – the number of habitable planets in a given volume of the universe – multiplied by fbt – the likelihood of a technological species arising on one of these planets. The volume considered could be, for example, the entire universe, or just our galaxy.
"The universe is more than 13 billion years old," said Sullivan. "That means that even if there have been a thousand civilisations in our own galaxy, if they live only as long as we have been around – roughly ten thousand years – then all of them are likely already extinct. And others won't evolve until we are long gone. For us to have much chance of success in finding another "contemporary" active technological civilisation, on average they must last much longer than our present lifetime."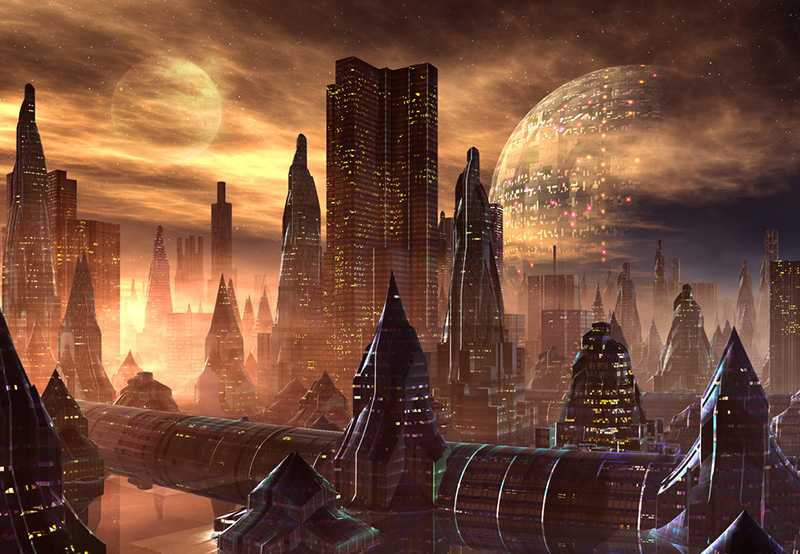 "Given the vast distances between stars and the fixed speed of light, we might never really be able to have a conversation with another civilisation anyway," explains Frank. "If they were 20,000 light years away, then every exchange would take 40,000 years to go back and forth."
But, as Frank points out – even if there aren't other civilisations in our galaxy to communicate with now, the new result still has a profound scientific and philosophical importance: "From a fundamental perspective, the question is 'has it ever happened anywhere before?' Our result is the first time anyone has been able to set any empirical answer for that question and it is astonishingly likely that we are not the only time and place that an advanced civilisation has evolved."
According to Frank and Sullivan, their result has a practical application as well. As humanity faces its crisis in sustainability and climate change we can wonder if other civilisation-building species went through a similar bottleneck and made it to the other side. As Frank puts it: "We don't even know if it's possible to have a high-tech civilisation that lasts more than a few centuries." With Frank and Sullivan's new result, scientists can begin using everything they know about planets and climate to begin modelling the interactions of an energy-intensive species with their home world, knowing that a large sample of such cases has already existed in the cosmos.
"Our results imply that our evolution has not been unique and has probably happened many times before," says Frank. "The other cases are likely to include many energy-intensive civilisations dealing with their feedbacks onto their planets as their civilisations grow. That means we can begin exploring the problem using simulations to get a sense of what leads to long-lived civilisations and what doesn't."
---
• Follow us on Twitter
• Follow us on Facebook
3rd May 2016
Three potentially habitable worlds just 40 light years from Earth
Astronomers have discovered three potentially habitable planets orbiting an ultracool brown dwarf star just 40 light years away from Earth.
Astronomers using the TRAPPIST telescope at ESO's La Silla Observatory have today announced the discovery of three planets orbiting an ultracool brown dwarf star just 40 light years from Earth. These worlds are reportedly "the best targets so far" in the search for life beyond our Solar System. These are the first planets ever discovered around such a tiny and dim star. The new results are published today in the journal Nature.
A team led by Michaël Gillon, of the Institut d'Astrophysique et Géophysique at the University of Liège in Belgium, used the Belgian TRAPPIST telescope to observe the star 2MASS J23062928-0502285, now also known as TRAPPIST-1. They found that this dim and cool star faded slightly at regular intervals, indicating that several objects were passing between the star and the Earth. Detailed analysis showed that three planets with similar sizes to Earth were present.
TRAPPIST-1 is an ultracool dwarf star – it is much cooler and redder than the Sun and barely larger than Jupiter. Such stars are both very common in the Milky Way and very long-lived, but this is the first time that planets have been found around one of them. Despite being so close to the Earth, this star is too dim and too red to be seen with the naked eye or even visually with a large amateur telescope. It lies in the constellation of Aquarius.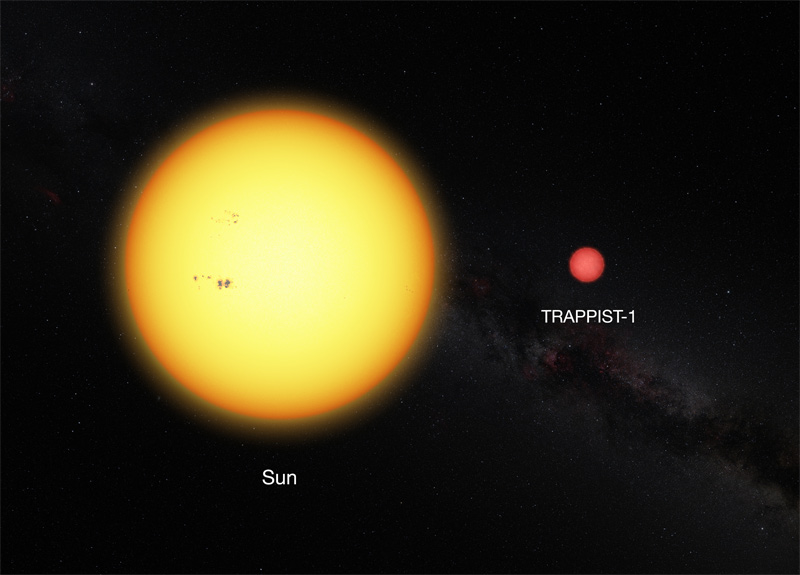 Emmanuël Jehin, a co-author of the new study, is excited: "This really is a paradigm shift with regards to the planet population and the path towards finding life in the Universe. So far, the existence of such 'red worlds' orbiting ultra-cool dwarf stars was purely theoretical, but now we have not just one lonely planet around such a faint red star but a complete system of three planets!"
Michaël Gillon, lead author of the paper, explains the significance of the new findings: "Why are we trying to detect Earth-like planets around the smallest and coolest stars in the solar neighbourhood? The reason is simple: systems around these tiny stars are the only places where we can detect life on an Earth-sized exoplanet with our current technology. So if we want to find life elsewhere in the Universe, this is where we should start to look."
Astronomers will search for signs of life by studying the effect that the atmosphere of a transiting planet has on the light reaching Earth. For Earth-sized planets orbiting most stars, this tiny effect is swamped by the brilliance of the starlight. Only at faint, ultra-cool dwarf stars – like TRAPPIST-1 – is this effect big enough to be detected.
Follow-up observations with larger telescopes, including the HAWK-I instrument on ESO's 8-metre Very Large Telescope in Chile, have shown that the planets orbiting TRAPPIST-1 have sizes very similar to that of Earth. Two of the planets have orbital periods of about 1.5 days and 2.4 days respectively, and the third planet has a less well determined period in the range of 4.5 to 73 days.
"With such short orbital periods, the planets are between 20 and 100 times closer to their star than the Earth to the Sun. The structure of this planetary system is much more similar in scale to the system of Jupiter's moons than to that of the Solar System," explains Michaël Gillon.
Although they orbit very close to their parent star, the inner two planets only receive four times and twice, respectively, the radiation received by Earth, because their star is much fainter than our Sun. That puts them closer to the star than the habitable zone for this system – but it is still possible that they possess habitable regions on their surfaces. The third, outer, planet's orbit is not yet well known – but it probably receives less radiation than the Earth does and may lie within the habitable zone.
"Thanks to several giant telescopes currently under construction – including ESO's E-ELT and the NASA/ESA/CSA James Webb Space Telescope – due to launch for 2018, we will soon be able to study the atmospheric composition of these planets and to explore them first for water, then for traces of biological activity. That's a giant step in the search for life in the Universe," concludes Julien de Wit, a co-author from the Massachusetts Institute of Technology (MIT) in the USA.
This work opens up a new direction for exoplanet hunting, as around 15% of the stars near to the Sun are ultra-cool dwarf stars, and it also serves to highlight that the search for exoplanets has now entered the realm of potentially habitable cousins of the Earth. The TRAPPIST survey is a prototype for a more ambitious project called SPECULOOS that will be installed at ESO's Paranal Observatory.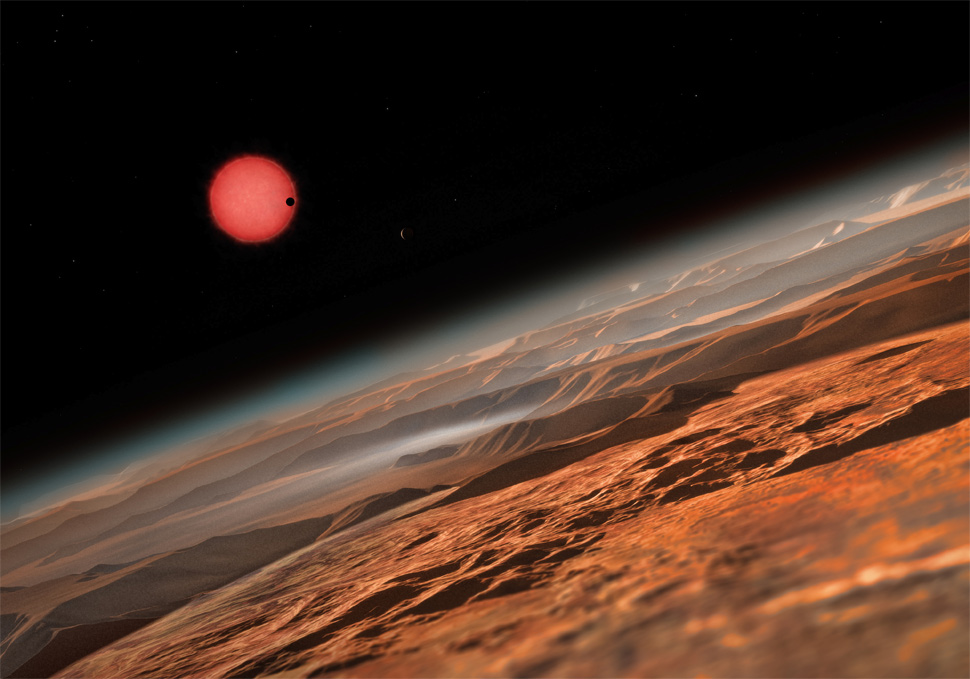 ---
• Follow us on Twitter
• Follow us on Facebook