1st December 2016
Almost half of tech professionals expect their job to be automated within ten years
45% of technology professionals believe a significant part of their job will be automated by 2027 – rendering their current skills redundant. Changes in technology are so rapid that 94% say their career would be severely limited if they didn't teach themselves new technical skills.
That's according to the Harvey Nash Technology Survey 2017, representing the views of more than 3,200 technology professionals from 84 countries.
The chance of automation varies greatly with job role. Testers and IT Operations professionals are most likely to expect their job role to be significantly affected in the next decade (67% and 63% respectively). Chief Information Officers (CIOs), Vice Presidents of Information Technology (VP IT) and Programme Managers expect to be least affected (31% and 30% respectively).
David Savage, associate director, Harvey Nash UK, commented: "Through automation, it is possible that ten years from now the Technology team will be unrecognisable in today's terms. Even for those roles relatively unaffected directly by automation, there is a major indirect effect – anything up to half of their work colleagues may be machines by 2027."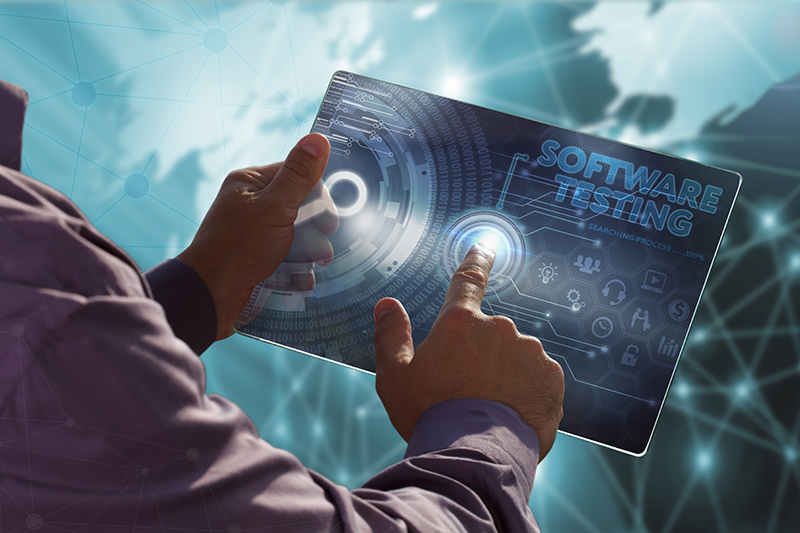 In response to automation technology, professionals are prioritising learning over any other career development tactics. Self-learning is significantly more important to them than formal training or qualifications; only 12 per cent indicate "more training" as a key thing they want in their job and only 27% see gaining qualifications as a top priority for their career.
Despite the increase in automation, the survey reveals that technology professionals remain in high demand, with participants receiving at least seven headhunt calls in the last year. Software Engineers and Developers are most in demand, followed by Analytics / Big Data roles. Respondents expect the most important technologies in the next five years to be Artificial Intelligence, Augmented / Virtual Reality and Robotics, as well as Big Data, Cloud and the Internet of Things. Unsurprisingly, these are also the key areas cited in what are the "hot skills to learn".
"Technology careers are in a state of flux," says Simon Hindle, a director at Harvey Nash Switzerland. "On one side, technology is 'eating itself', with job roles increasingly being commoditised and automated. On the other side, new opportunities are being created, especially around Artificial Intelligence, Big Data and Automation. In this rapidly changing world, the winners will be the technology professionals who take responsibility for their own skills development, and continually ask: 'where am I adding value that no other person – or machine – can add?'"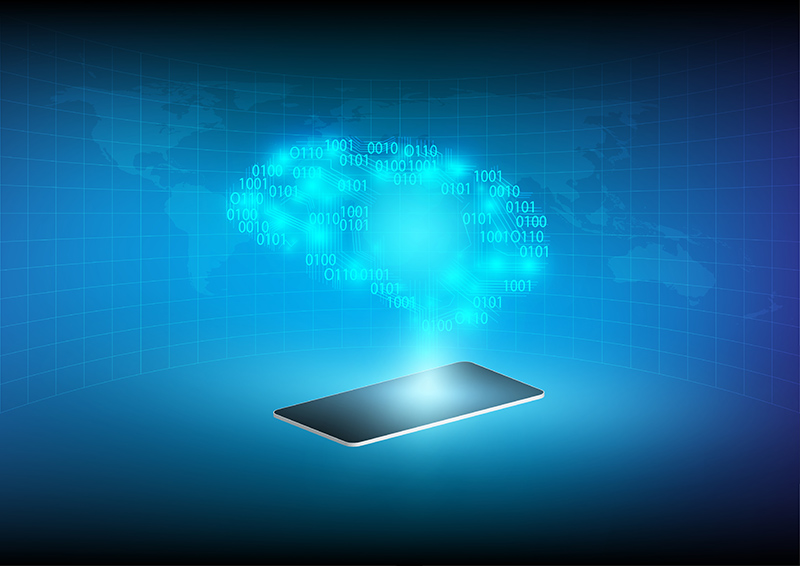 Key highlights from the Harvey Nash Technology Survey 2017:
AI growth: The biggest technology growth area is expected to be Artificial Intelligence (AI). 89% of respondents expect it to be important to their company in five years' time, almost four times the current figure of 24%.
Big Data is big, but still unproven. 57% of organisations are implementing Big Data at least to some extent. For many, it is moving away from being an 'experiment' into something more core to their business; 21% say they are using it in a 'strategic way'. However, only three in ten organisations with a Big Data strategy are reporting success to date.
Immigration is key to the tech industry, and Brexit is a concern. The technology sector is overwhelmingly in favour of immigration; 73% believe it is critical to their country's competitiveness. 33% of respondents to the survey were born outside the country they are currently working. Almost four in ten tech immigrants in the UK are from Europe, equating to one in ten of the entire tech working population in the UK. Moreover, UK workers make up over a fifth of the tech immigrant workforce of Ireland and Germany.
Where are all the women? This year's report reveals that 16% of respondents are women; not very different from the 13% who responded in 2013. The pace of change is glacial and – at this rate – it will take decades before parity is reached.
Tech people don't trust the cloud. Four in ten have little or no trust in how cloud companies are using their personal data, while five in ten at least worry about it. Trust in the cloud is affected by age (the older you are, the less you trust).
The end of the CIO role? Just 3% of those under 30 aspire to be a CIO; instead they would prefer to be a CTO (14% chose this), entrepreneur (19%) or CEO (11%). This suggests that the traditional role of the CIO is relatively unattractive to Gen Y.
Headhunters' radar: Software Engineers and Developers get headhunted the most, followed closely by Analytics / Big Data roles. At the same time, 75% believe recruiters are too focused on assessing technical skills, and overlook good people as a result.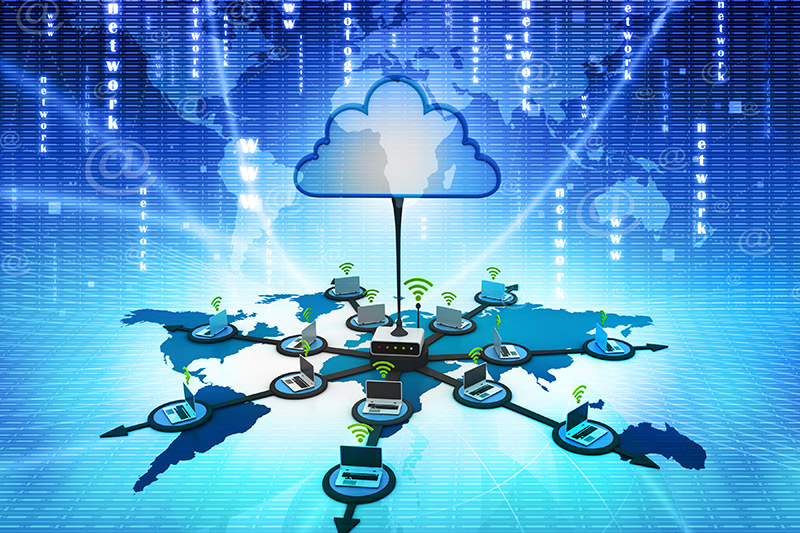 Supporting data from the survey (global averages):
Which technologies are important to your company now, and which do you expect to be important in five years' time?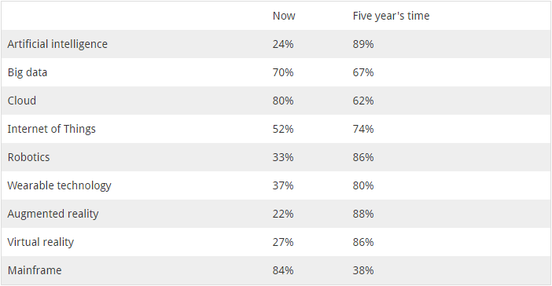 Agree or disagree? Within ten years, a significant part of my job that I currently perform will be automated.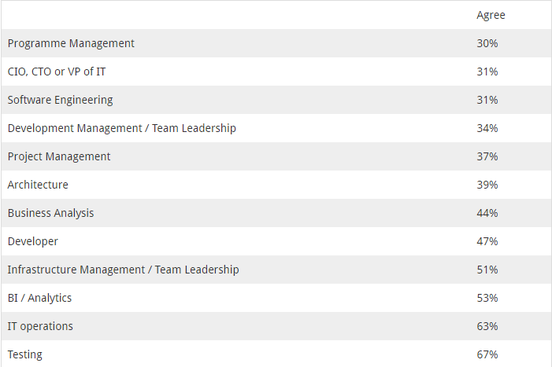 ---
• Follow us on Twitter
• Follow us on Facebook
1st December 2016
Great Barrier Reef suffers largest ever coral die-off
Higher water temperatures during 2016 caused the worst destruction of corals ever recorded on Australia's Great Barrier Reef, with 67% dying in the worst-hit northern section.
Scientists have confirmed the largest coral die-off ever recorded on Australia's Great Barrier Reef. The worst affected area, a 700 km swath of reefs in the northern region of the Great Barrier Reef, has lost an average of 67% of its shallow-water corals in the past 8-9 months. Further south, over the vast central and southern regions, the scientists were relieved to find a much lower death toll.
"Most of the losses in 2016 have occurred in the northern, most-pristine part of the Great Barrier Reef. This region escaped with minor damage in two earlier bleaching events in 1998 and 2002 – but this time around, it has been badly affected," says Professor Terry Hughes, Director of the Australian Research Council (ARC) Centre of Excellence for Coral Reef Studies, based at James Cook University, who undertook extensive aerial surveys at the height of the bleaching.
"The good news is the southern two-thirds of the Reef escaped with minor damage," says Professor Andrew Baird, also from the ARC Centre, who led teams of divers to re-survey the reefs in October and November. "On average, 6% of bleached corals died in the central region in 2016, and only 1% in the south. The corals have now regained their vibrant colour, and these reefs are in good condition."
Tourism on the Great Barrier Reef employs 70,000 people, and generates $5 billion in income each year.
"The patchiness of the bleaching means that we can still provide our customers with a world-class coral reef experience, by taking them to reefs that are still in top condition," says Craig Stephen, who manages one of the Great Barrier Reef's largest live-aboard tourist operations.
Another silver lining was revealed in the northern offshore corner of the Great Barrier Reef Marine Park, where the loss of coral was lower than the other northern reefs.
"We found a large corridor of reefs that escaped the most severe damage along the eastern edge of the continental shelf in the far north of the Great Barrier Reef," says Professor Hughes. "We suspect these reefs are partially protected from heat stress by upwelling of cooler water from the Coral Sea."
Scientists expect that the northern region will take at least 10-15 years to regain the lost corals, but they are concerned that a fourth bleaching event could happen sooner and interrupt the slow recovery.
---
• Follow us on Twitter
• Follow us on Facebook